Date: 23 May 2020, Entry id: 1590206763-2
People of TopTropicals. Pets of the day: Luna, Queen of Night and Lil Frank the Possum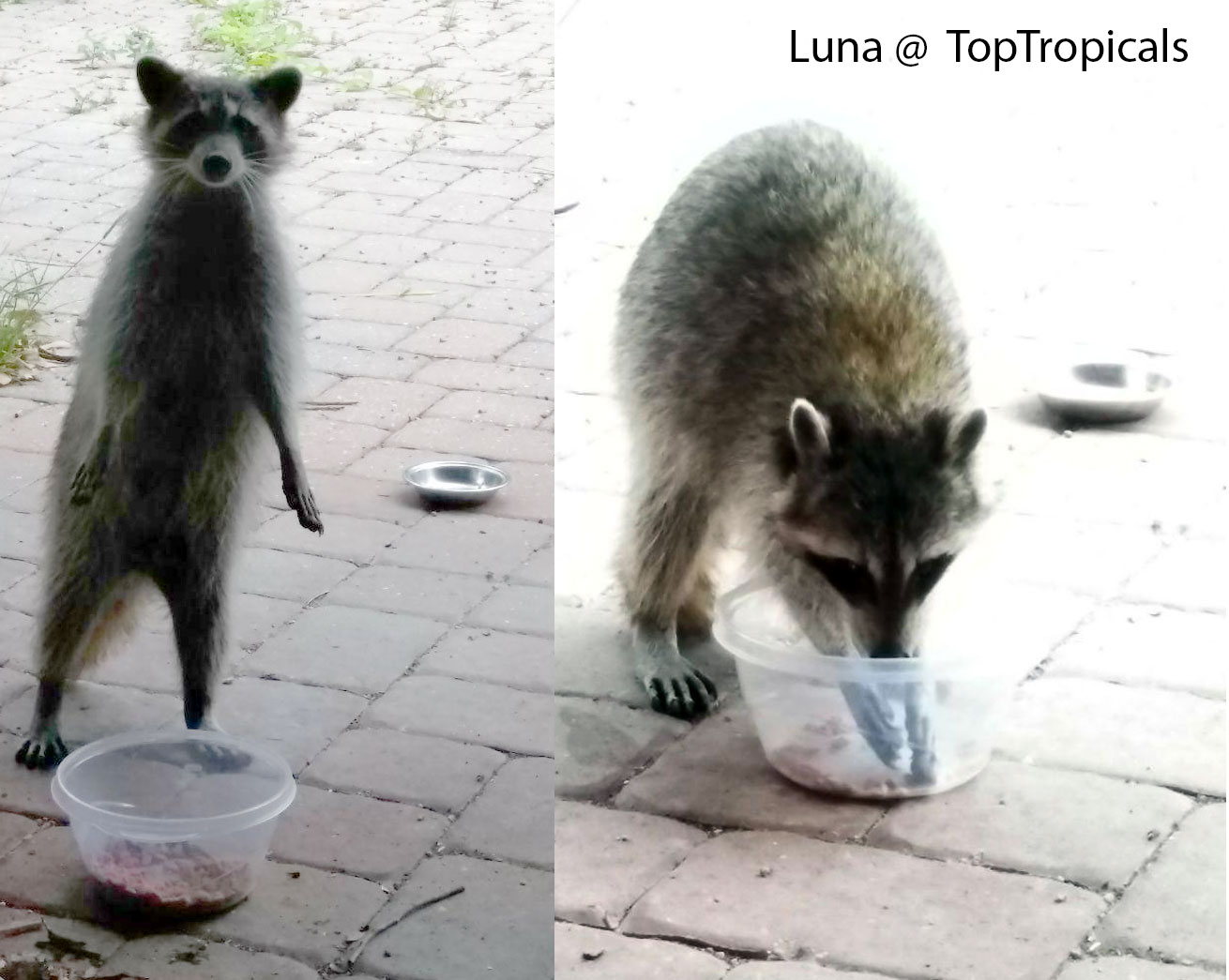 We had a friend over for dinner, lovely Mrs Mom Luna the Raccoon. She had a bunch of her baby raccoons! This is the second Raccoon of TopTropicals (see our previous visitor - Raccoon Charity).
Then we discovered a little opossum that had a night time swim... We helped him out in the morning using a pool net. Little Frank, apparently, is our Possum Pete's grandson.
All PeoplePets were fed with cat food and received a big portion of Love!

Luna is learning how to eat out of hand... and Lil Frank just got out of the pool.

Possum Pete - grandpa of Lil Frank, guarding the cat food at night
TopTropicals PeopleCat Club and Zoo
Thank you for supporting us in helping PeopleCat Community!
Make your kind donation today and receive a surprise gift from us! Every little bit helps. Thank you and God bless you and your pets!