Date: 19 Jul 2019, Entry id: 1563526263-2
How to grow Soursop in a pot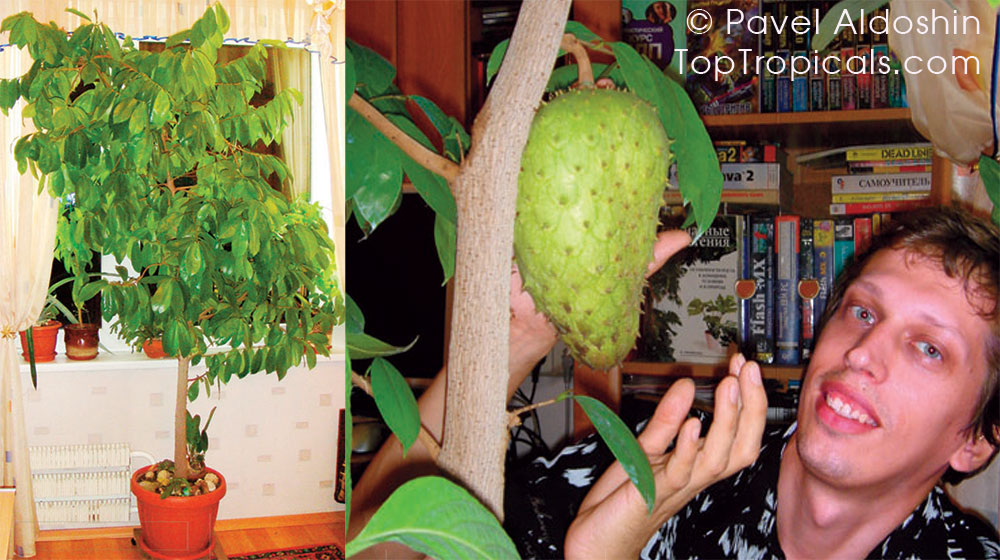 Q: Is it possible to grow soursop in a large pot for life?
A: Soursop, or Guanabana - Annona muricata - is actually one of those tropicals fruit trees that can be easily cultivated in a container. Most plants of genus Annona have compact nature, and these fruit trees usually start production at a young age, as early as 3 years from seed. Annona muricata seedlings take a little longer to fruit, this is why we offer grafted trees, which can start producing right away.
We have a very interesting article about growing Soursop in an apartment. The article was written by an indoor gardener who lives in a very small apartment in Moscow, Russia. He grew this tree from seed and after years of cultivation fun, he finally got several large delicious fruit! It is an amazing story. We have it published in our Tropical Treasures magazine, download the whole issue #7, get a hard copy, or you may download PDF file of the single article.
Recommended fertilizers and supplements:
Fruit Festival Plant Food - Super Crop Booster
Mango-Food - Smart Release Fruit Tree Booster
SUNSHINE-Honey - sugar booster