Date: 29 Nov 2018, Entry id: 1543550763-1
Mangosteen fever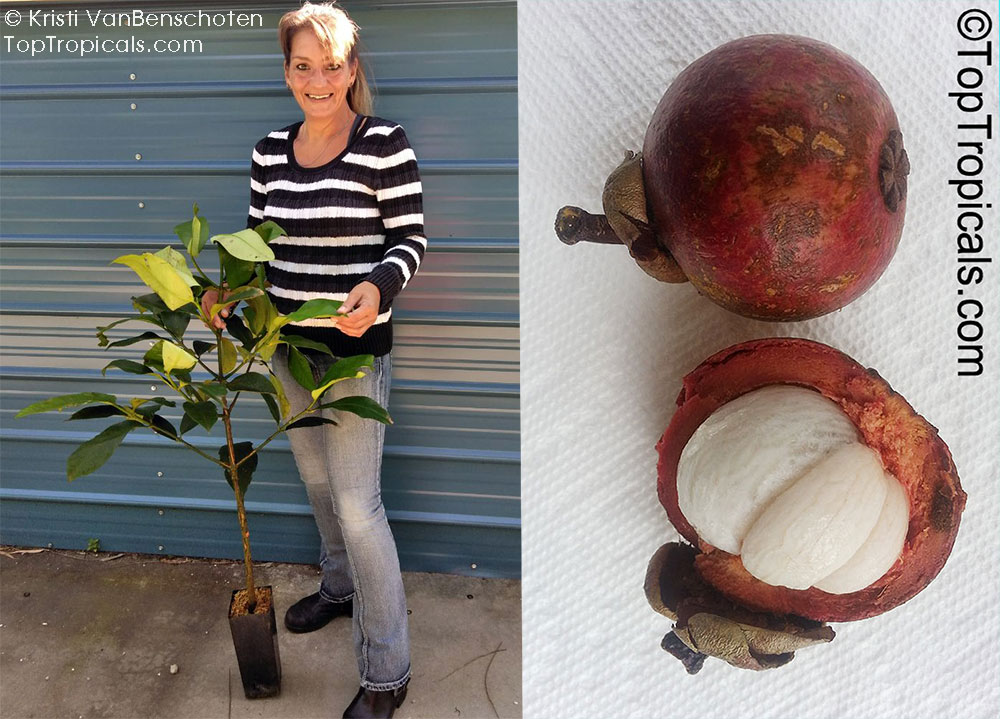 Mangosteen availability. Yesterday we received 6 Mangosteen trees from Hawaii - on the photo Anna Banana is holding one of these very much wanted trees. We had 378 customers on a waiting list for this amazing fruit tree. After we sent wishlist notifications, the plants were all sold within a couple hours for $349.95 each on "first come, first serve" basis. We even over-sold one... our shopping cart could not catch up with so many requests! We also had 12 smaller size (1 gal pot) plants, and most were also sold right away. As of now, only 3 plants left.
We know many people want this tree, and we apologize that we had only a few. We are searching all our sources around the world for these plants and seeds to supply the Mangosteen for you!
ATTENTION to all Mangosteen seekers! Please re-submit your request for Mangosteen using our Wishlist form. We will find more plants for you, as well as will grow them from seeds. Be on top of our Mail-list news and make sure to re-submit a wish-list request for this plant, since your original request was removed as soon as notification was sent.
You may follow the BUY button below, and if all plants sold out, simply click on a link "Notify me when available". We will notify you as soon as we have the Mangosteen back in stock!