1-866-897-7957

rare plants - fragrant flowers - exotic fruit
Date: 10 Nov 2016, Entry id: 1478777702
Veterans Day Discounts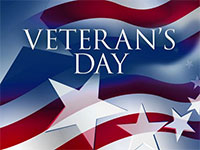 Post-election stress relief. Our next president has been elected, and no matter who you voted for, it has been some stressful days for all of us. Everybody deserved a good relaxation and peace, it's time to plant some flowers! Get to gardening - the best therapy ever! With our generous new arrivals of rare plants, we are offering special discounts to honor our veterans.
Thank you Veterans! Remember those who served, this Friday, 11/11, Veterans day! With respect and gratitude, shake the hand of any Vet you see and say thank you. Celebrate this day with flowers, beauty and peace.

For discounts 10% off, 15% off and 20% off on orders $100, $150 and $200 accordingly (not including S&H), enter these codes in your shopping cart and click "recalculate". Our usual 5% over $100 is on top of that.

VETERAN10, VETERAN15, VETERAN20

Offer expires midnight on Sunday, November 13.
©Top Tropicals LLC, 2003 - ©TTmagazine.info, 2007 - Using TopTropicals.com images