by Frank La Rosa, Del Mar, California

About the Author
Frank La Rosa is a tropical gardener and a garden writer living in Del Mar, CA, 1 mile from the coast. He loves gardening and plant culture and cannot practice one without the other. Frank writes garden columns for "L'Italo-Americano" , the oldest Italian newspaper on the West Coast, Del Mar Times, and many more.
---
My garden is on a regular sized suburban lot about one mile directly from the sea. There are little glimpses of the blue Pacific from various points in the garden. We have lived here for over fifty years and the garden is more than that age.
I work in it every day for two or three hours in the morning and I have no other help other than having the palms trimmed before the windy rainy season in the winter, once a year. We have a relatively cooler climate here in Del Mar than in other parts of San Diego even less than downtown at twenty miles away.
We get enough heat for a good vegetable garden; summer squash, peppers of all types, tomatoes of several varieties, chard, and many basilico or basil.
The fruits grow well here; Anna apples, kumquats, lemons, limes, figs of three varieties most of which have come from cuttings.
I term my garden one of memories because almost every plant in it have been given to me by some person that I cared for. The Sicilian jasmin came from a nice lady who brought it from Sicilia in her purse, and she in turn gave me a cutting from which I have propagated three more plants. The Mermaid rose came from my father-in-law a rosarian, who "bootlegged" it, actually (in his boot) in the trunk of his car as he drove from Texas where he lived. Today that rose reaches up up the second story and covers the arch out front.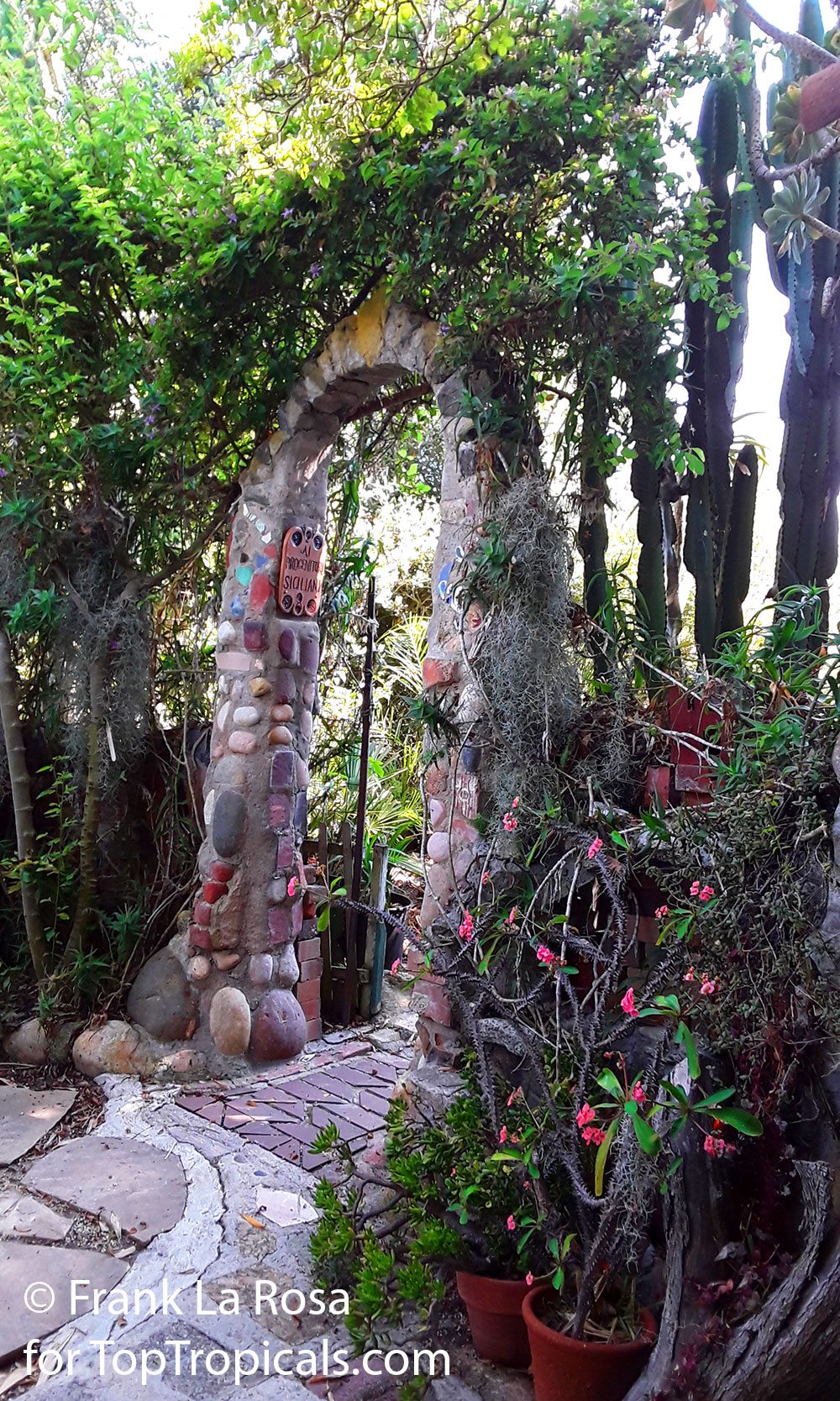 I have made four stone arches in this Memory garden. One is the entrance to the Chapel of All Good Spirits. It took me two years to build it from stones I collected from many loved places.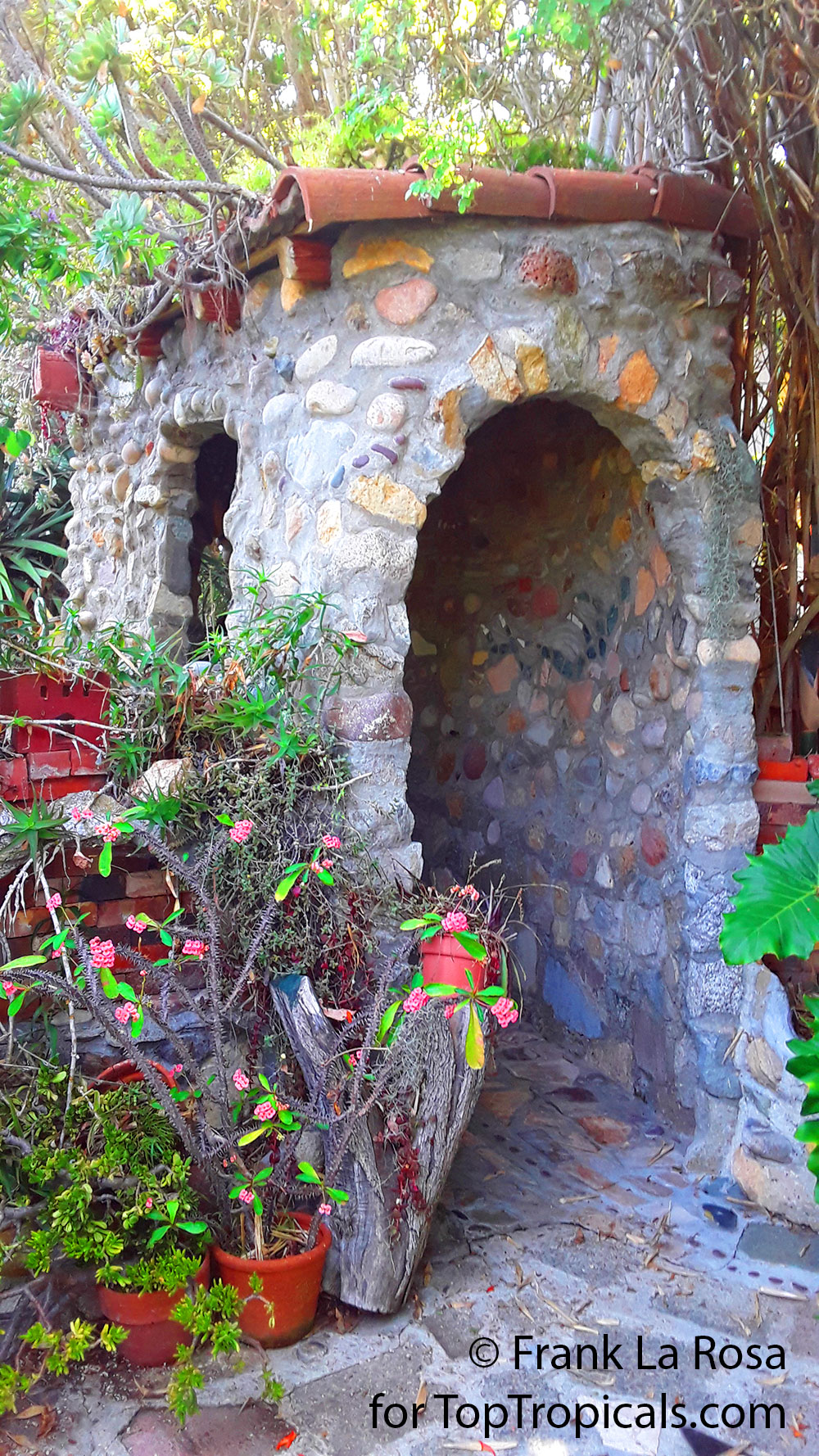 The African Tulip tree (Spathodea campanulata) I grew from seeds that I found about ten years ago. It is the flamboyant "show off" against the tecomas behind it. It blooms only in the hot months of summer.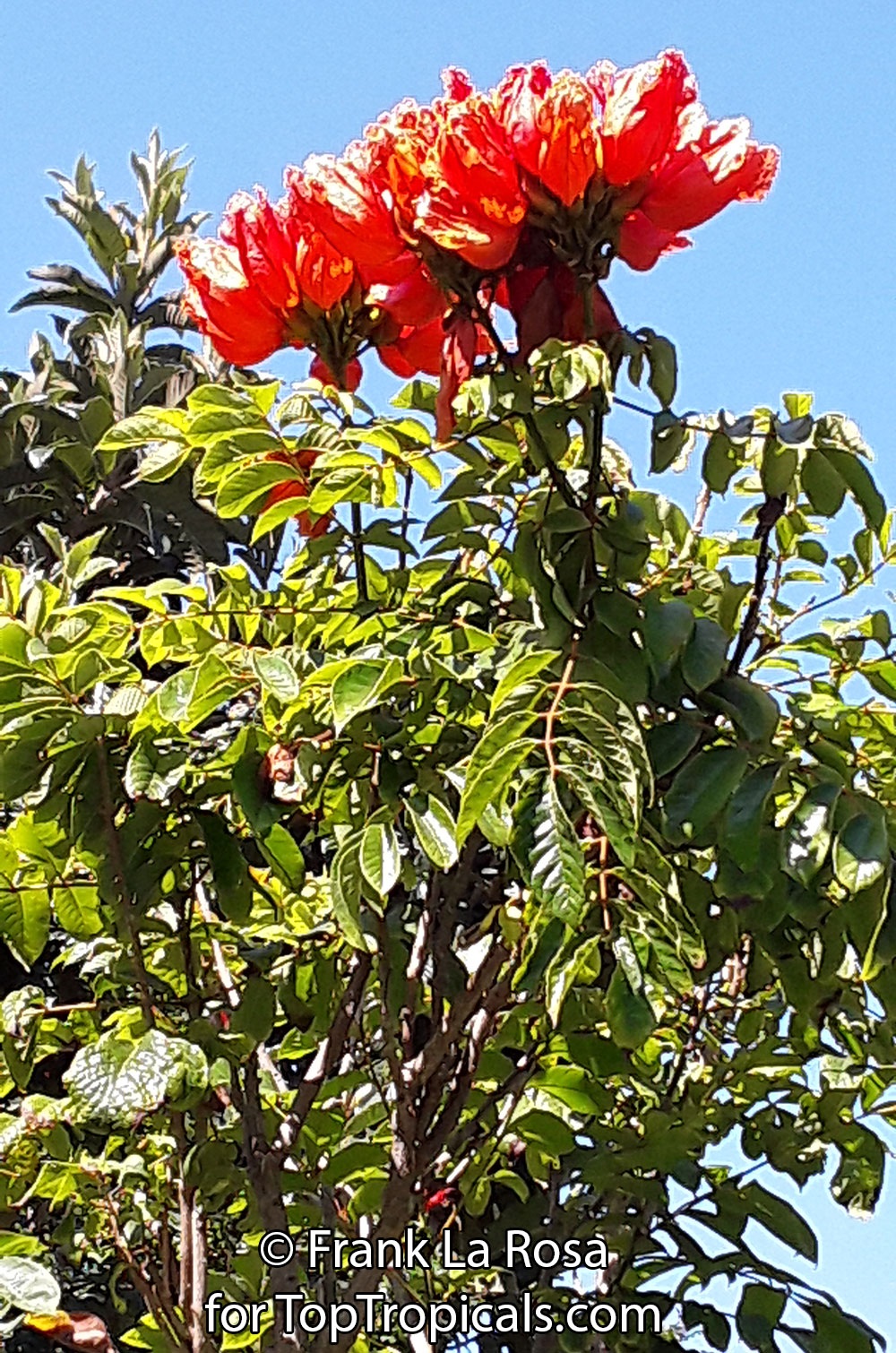 The Thunbergia gardenia has done very well and has flowers of the most delicate and fugitive scent. The blossoms last only one day.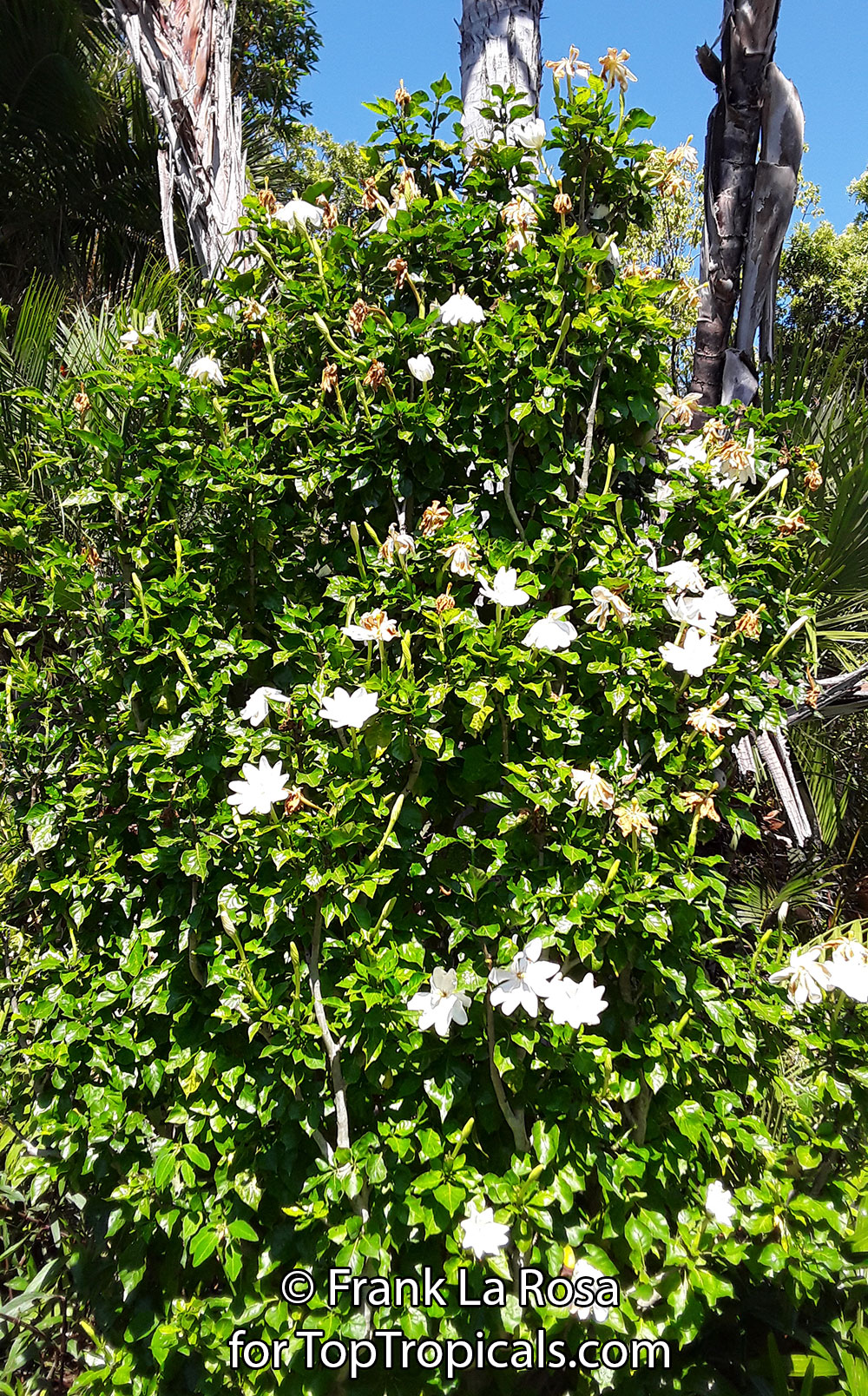 My greenhouse of 50 years is a veritable work in progress as I have collected almost all of it from wherever I could; old windows, found glass panes, concrete block benches. I did buy the fiberglass roof. I really like this 8x12 plant sanctuary especially in those lovely first moments when I walk into it after breakfast - a true moment of peace, calm, and gratitude. It is good for propagating cuttings, starting rare seeds, a few orchids, air plants, and Spanish moss. The latter was sent as a few sprigs by my father from our home in North Miami. This tillandsia-moss has taken over some parts of the garden (again memories - and we would not have minds without it!).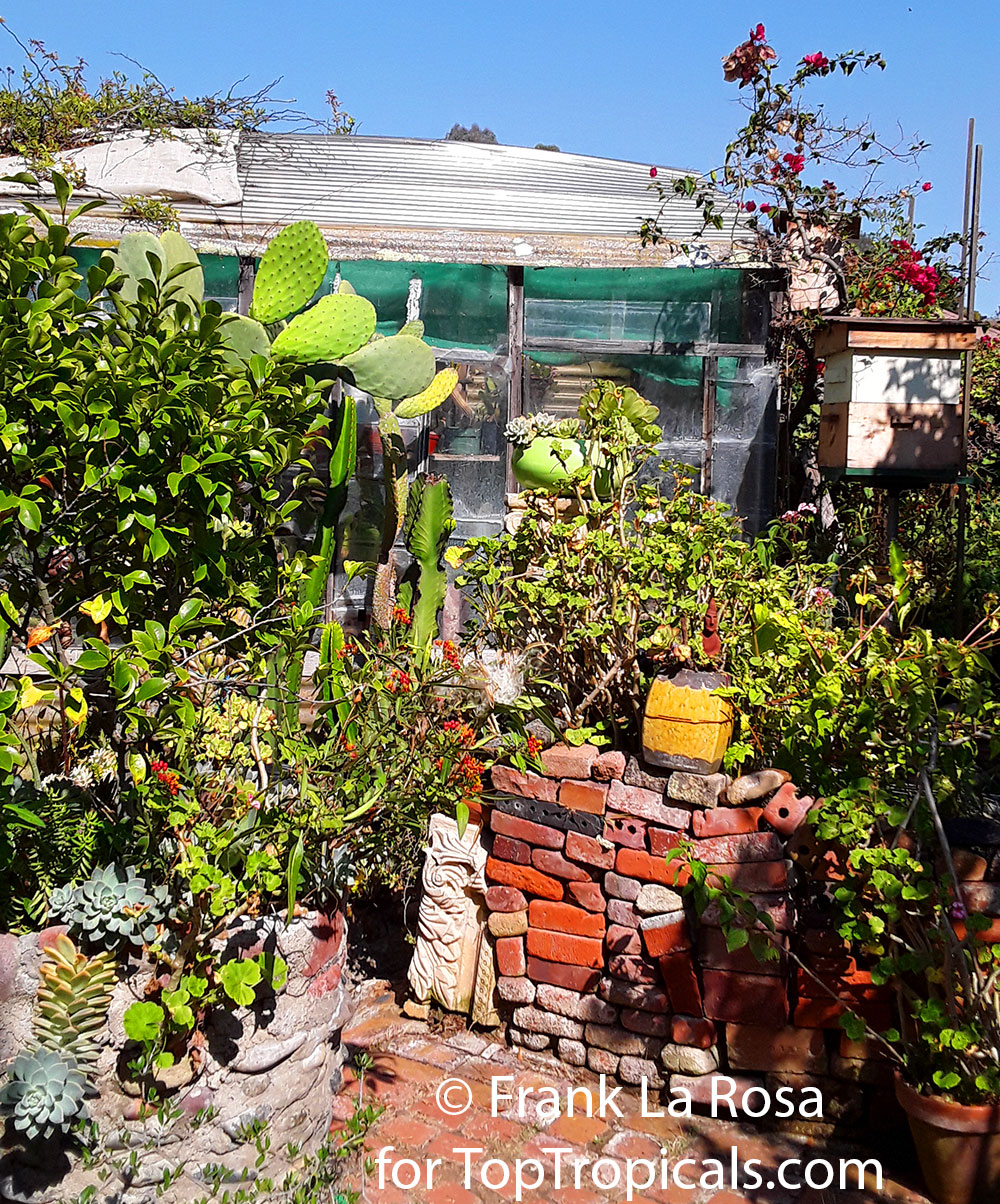 The Mechelia champaca has blossoms that are the essence of the tropics. They perfume our night and remind me of stories from Joseph Conrad as he sailed the Great East Islands.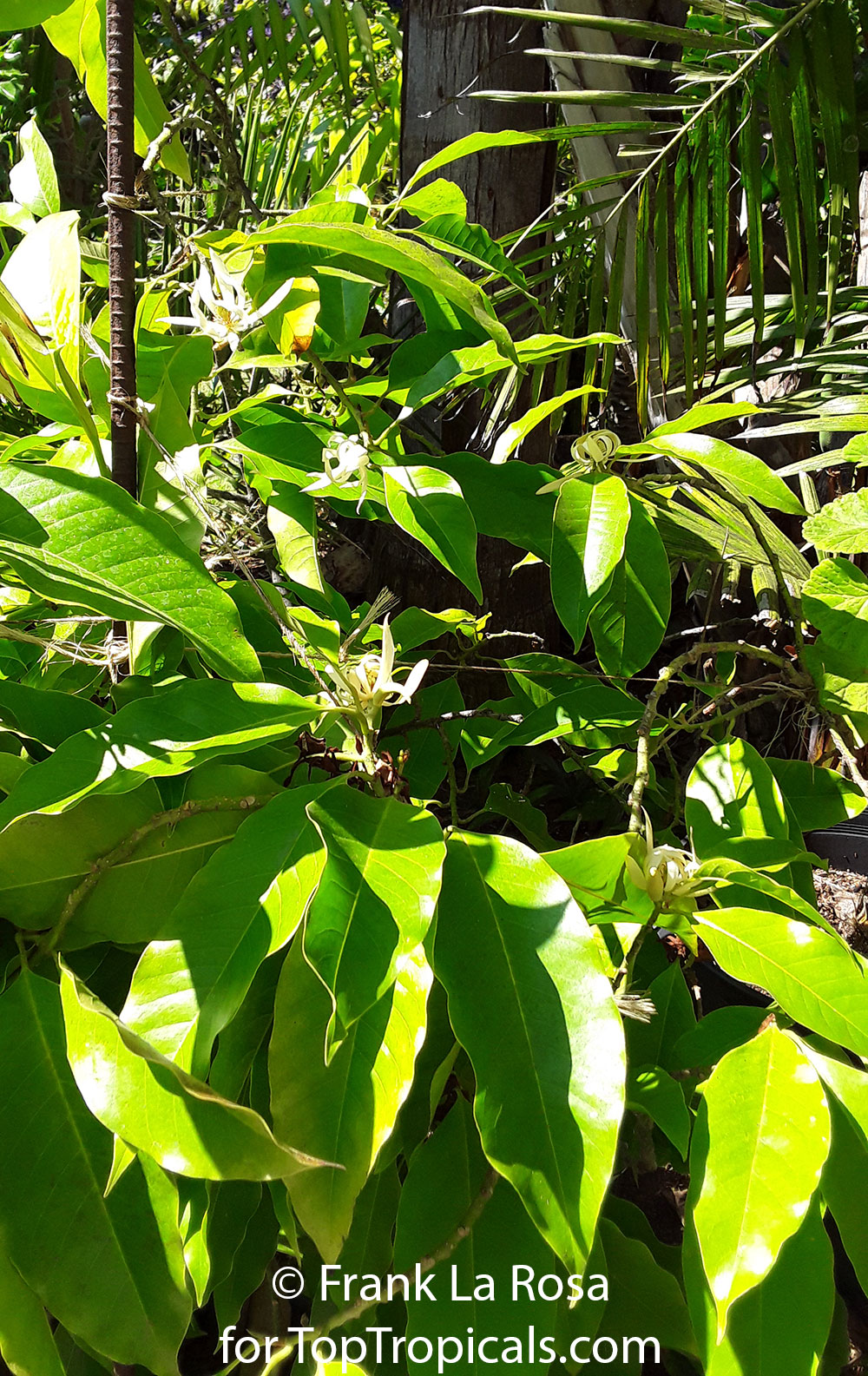 ---
More about Frank
Writing gardening columns for L'Italo-Americano
Del Mar Times:
La Rosa's Garden: Plant Mentors - in person and in print
La Rosa's Garden - Replenish the Earth