by Alex Butova, the Witch of Herbs and Cats
---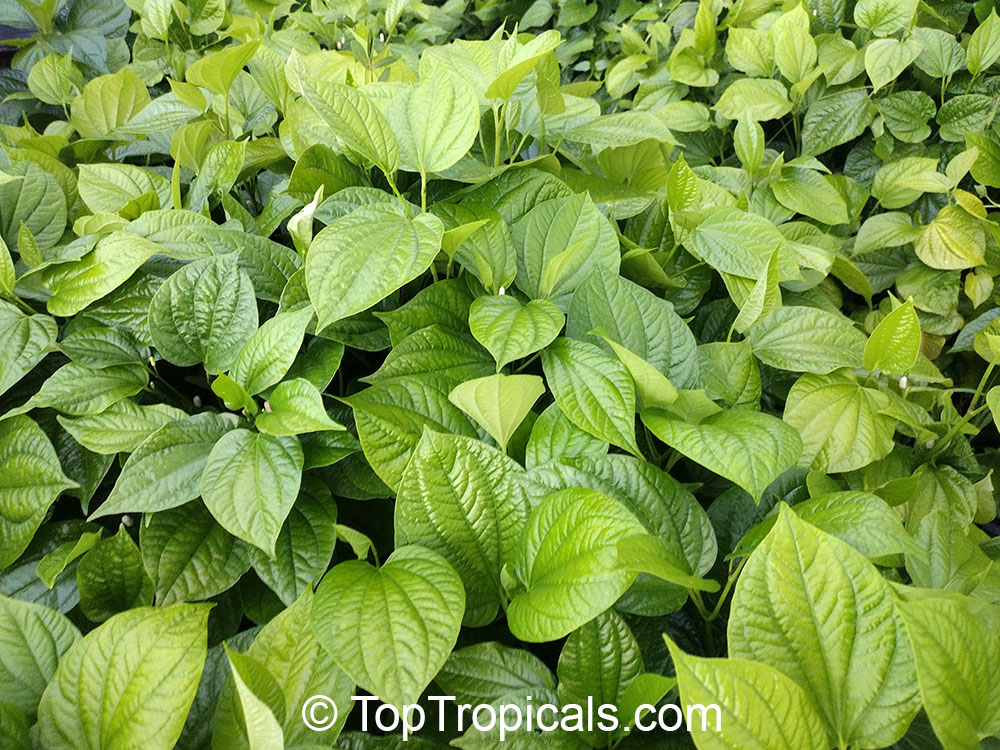 Piper sarmentosum is native to the tropical areas of Southeast Asia, Northeast India and South China, and as far as the Andaman Islands. Piper lalot is now known to be the same species (synonym). Under this name - Lalot - it is cultivated for its leaves which is used in Lao and Vietnamese cuisine as a flavoring wrap for grilling meats. There is no "official" English name for it, but it is sometimes called Wild Betel. The leaves are often confused with Piper betle but they lack the intense taste of the betel leaves and are significantly smaller.
See more info on Piper plants.
What is the Lalot plant?
This plant is a fast growing perennial spreading vine with creeping rhizomes and erect stems at intervals, growing close to the ground and forming mounds of up to 2ft in height. The stems are slightly hairy. The leaves are thin, heart-shaped, 3-4" long, glossy, dark green with 5 main veins from the base of the blade, oil glands on the upper surface, and finely pubescent veins on its underneath side. The leaves emit a pungent peppery scent when crushed. An erect, cylindrical flowering shoots are about 1in long, and consist of small, stalkless and petal-less white male or female flowers. Species is monoecious, where male and female flowers are produced on different spikes on the same plant. Its one-seeded fruit are small aggregated nodular drupes formed from female spikes, maturing to deep green.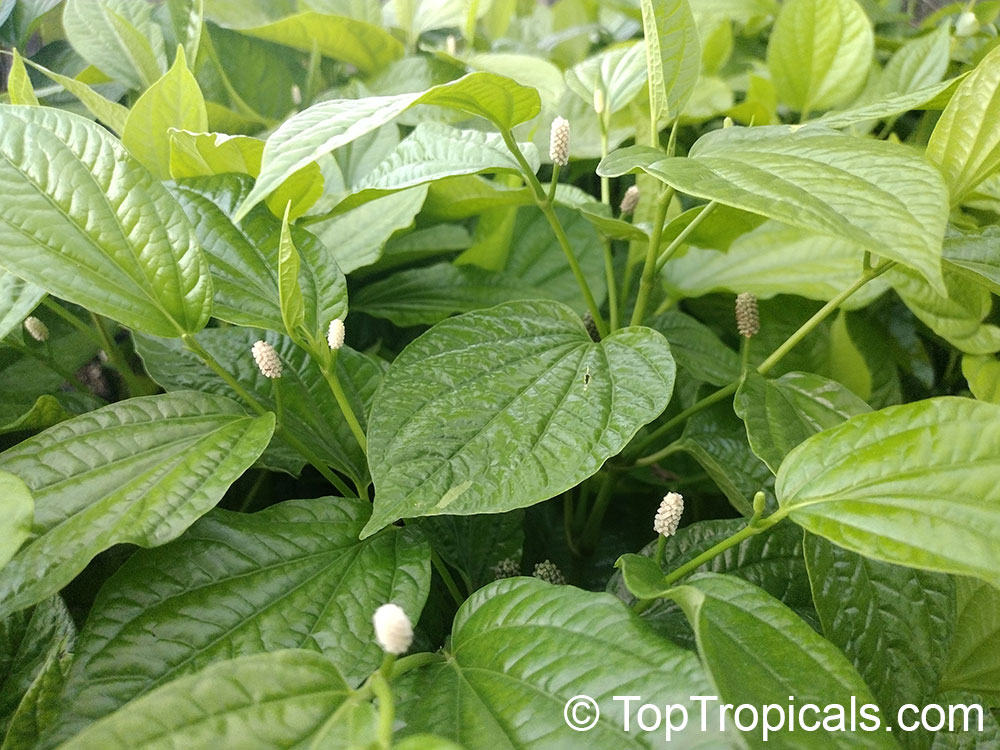 Delicios healthy food with Lalot
The practice of wrapping meat in vine leaves originated in the Middle East, which was taken to India by the Persians. It was subsequently introduced by the Indians to Southeast Asia. However, grape vines do not grow well in tropical climates, so the Vietnamese started to use leaves of lalot instead. Subsequently, the use of lalot in cooking spread to the entire Indochina region, and recently introduced to the United States by Lao and Vietnamese immigrants.
In Vietnamese cuisine it is used in Bo La Lot (Bo Nuong La Lot), a typical Southern Vietnamese dish. Minced beef is marinated with seasoning, soya sauce and various finely chopped spices such as garlic, onion and lemongrass then wrapped in Piper lolot leaves and grilled, which brings smokey flavor to the beef. It is served with rice noodles, fresh herbs, sliced star fruits and pineapples, and fermented fish sauce.

Bo La Lot Recipe
Ingredients
1 pound ground beef or a mixture of beef and pork
2 tablespoons chopped lemongrass
1 tablespoon Chinese five-spice powder
1 tablespoon curry powder
1 tablespoon finely minced garlic
1 tablespoon oyster sauce
1 teaspoon cracked black pepper
1 tablespoon ground black pepper
1 tablespoon finely minced shallots
1 tablespoon soy sauce
2 teaspoons fish sauce
2 teaspoons sugar
1/2 tablespoon olive oil
1/2 teaspoon salt
10-15 fresh Lalot leaves
Directions
Special equipment: Metal skewers or wooden skewers, soaked for 20 to 30 minutes
Preheat the grill.
Combine all ingredients in a large mixing bowl and mix well.
Wrap about 2 tablespoons of the mixture into each betel leaf.
Spear 3 to 4 betel leaf wraps onto each skewer and grill until the meat is thoroughly cooked.
Be sure to eat immediately.
It's a medicine!
Whole plant believed to be medicinal Its leaves are used in traditional Asian medicines for medicinal purposes, to relieve a wide range of symptoms from inflammation to snake bites. Leaves boiled in water and taken to treat coughs, flu and malarial fever. Leaves also chewed with betel nut and swallowed as remedy for coughs and asthma. Leaves pounded and used as poultice for headaches. Leaf decoction applied as body rub for body aches. Roots crushed with salt and used to relieve toothache. Plant also taken for diuretic and antioxidant properties. Reported to reduce blood sugar and improve diabetes.
Chemical analysis has shown the leaves contain the antioxidant naringenin.
Amides from Piper sarmentosum fruits have been shown to have anti-tuberculosis and anti-plasmodial activities.
The indigenes of some Indonesian islands mix the plant with turmeric (Curcuma longa) into laundry water so that the washed clothes would be scented.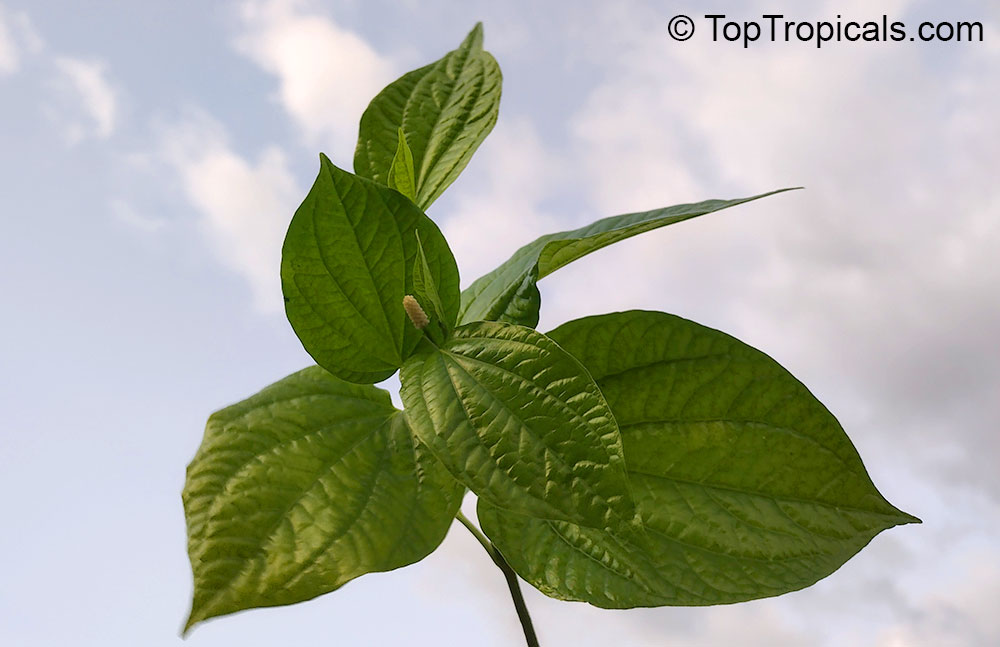 In addition, Piper sarmentosum has a great ornamental value, which is popular in urban landscape gardens as ground covering shrubs. The plants can be grown in pots as bushes by pruning the creeping branches. The bushy, abundant procumbent branches are about 1-2ft in height. Fruiting season is between October and December.
Discover the unique benefits that Lalot pepper can bring to your life in a simple barbecue...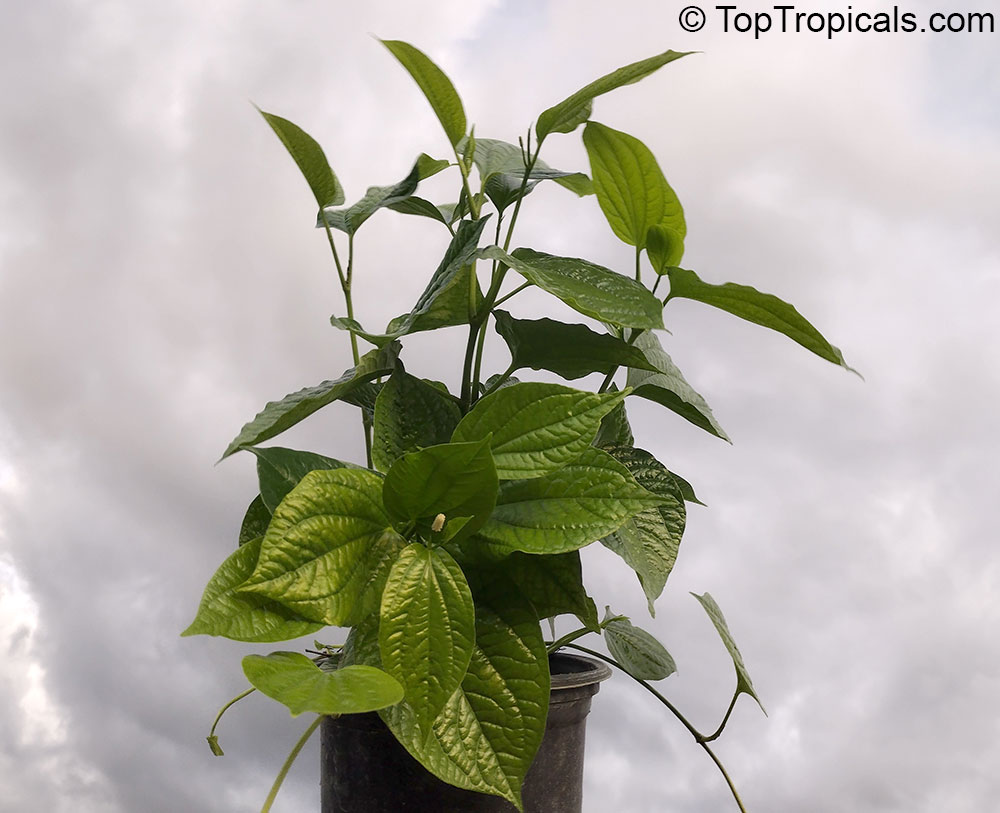 Watch the video about Lalot: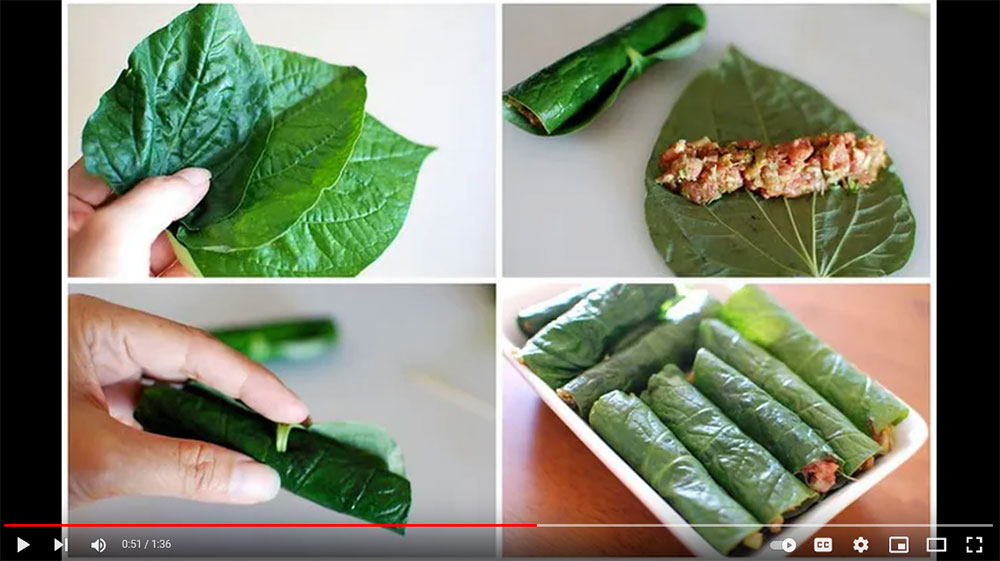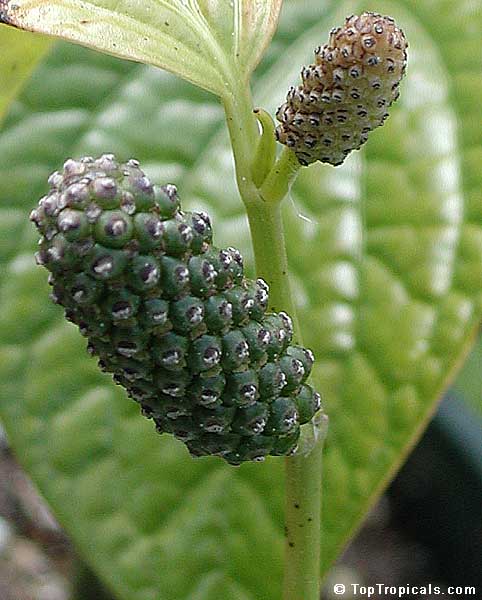 See more articles by Alex Butova