A: The Cyathea cooperi, known as the Australian Tree Fern... Deep within the enchanting rainforests of Australia, this botanical marvel flourishes, captivating all who lay eyes upon it. Its true magnificence lies in its intricate fronds, delicate yet resilient. Unfurling like the wings of a mythical creature, they gracefully arch outward, showcasing a mesmerizing symphony of emerald green.
As sunlight filters through the dense canopy above, its fronds become a living canvas for nature's creativity. But this tree fern is more than just a visual marvel. Its significance stretches far beyond its aesthetic appeal. The Australian Tree Fern is a vital component of its ecosystem, providing shelter and sustenance for a myriad of creatures. Its high-reaching canopy offers refuge to an array of birds, insects, and small mammals, creating a microcosm of life within its majestic embrace.
For centuries, the indigenous peoples of Australia have revered the Cyathea cooperi for its medicinal properties and cultural significance.
As the seasons unfold, the tree stands as a testament to resilience. It withstands the downpour of tropical rain, enduring the wrath of winds, and gracefully survives the scorching heat of summer. Through it all, it remains a symbol of endurance, an emblem of nature's ability to adapt and flourish.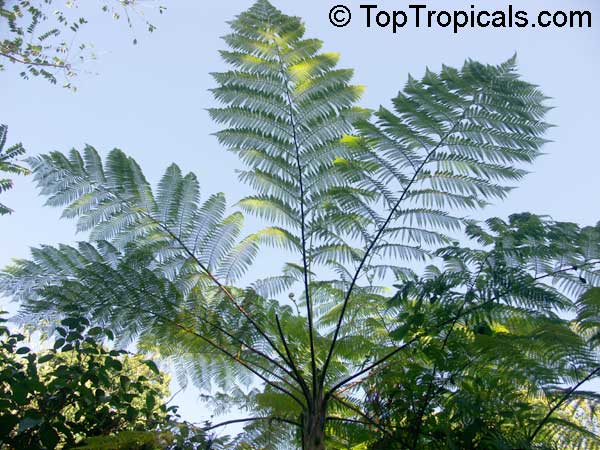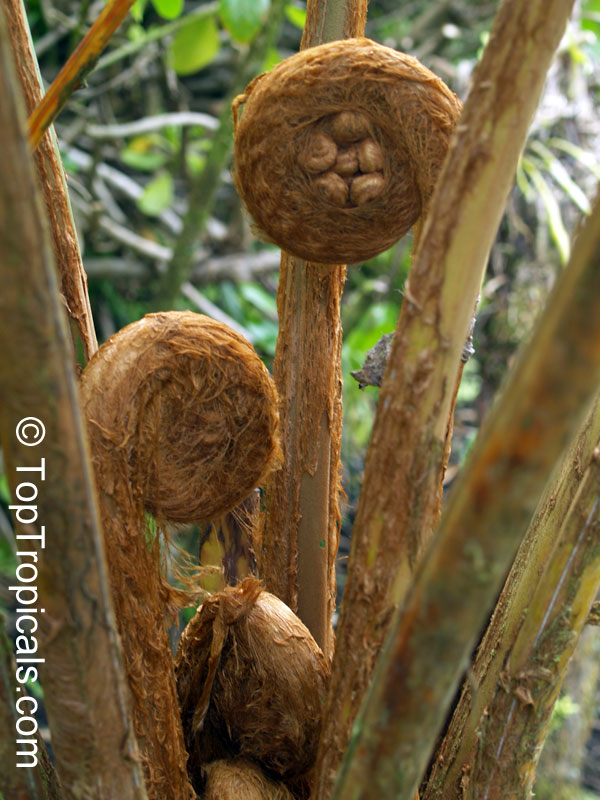 Young leaves of Australian Tree Fern are very exotic looking...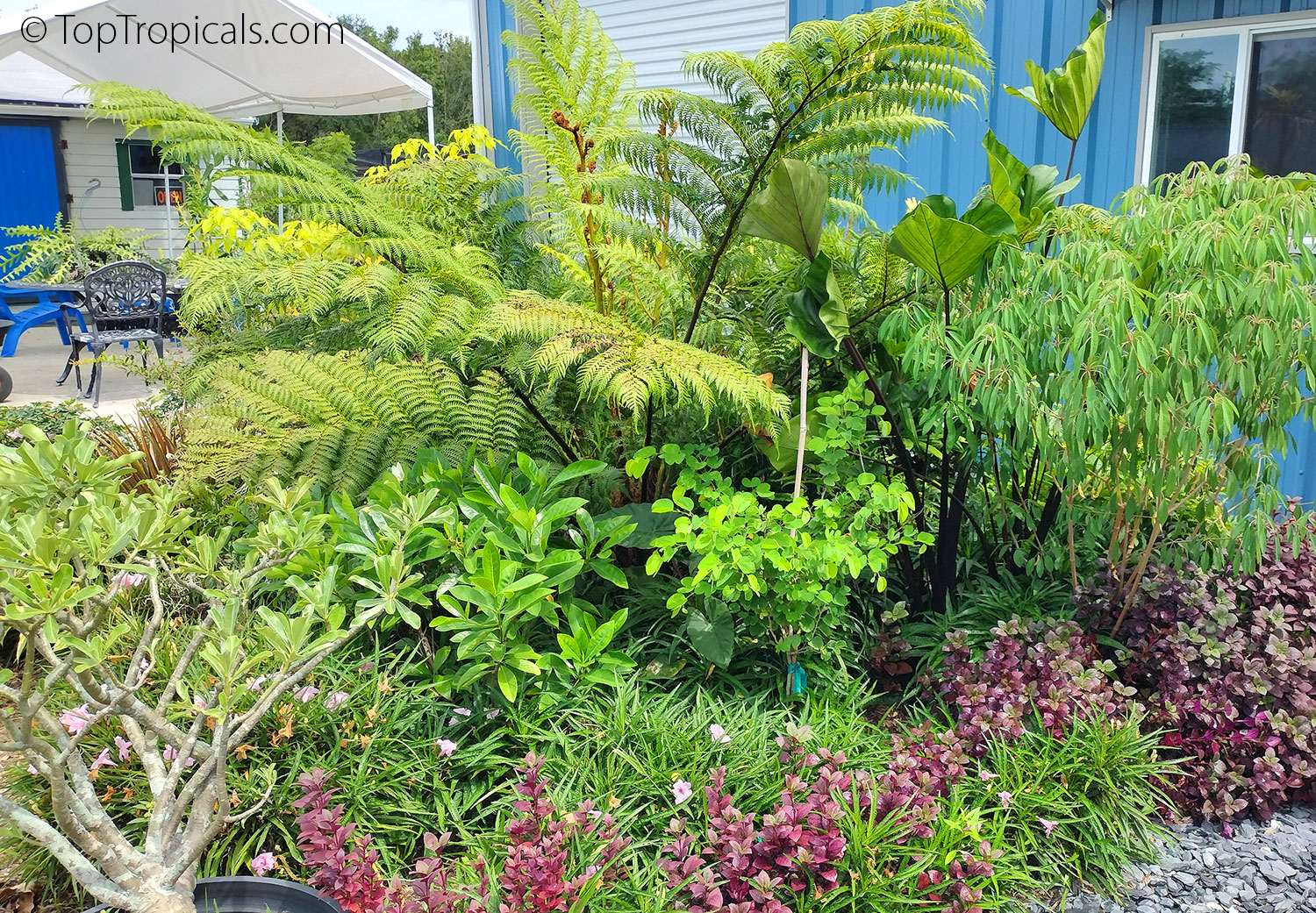 Australian Tree Fern recently planted in front of the office of our Bfarm is getting the best Sunshine Boosters plant food - Robusta - from the Robuster injector; it grows super fast, we should see it in its full beauty soon!