Date: 11 Aug 2022, Entry id: 1660210262-1
New Video:
Dwarf Guava Hawaiian Rainbow
Psidium guajava "Nana"
Put a little Aloha in your garden... A guava that will bring a taste of the Islands!
This is a very small version of the favorite aromatic Guava - Nana. It grows only up to 5-6 ft tall with a short trunk and a branching, bushy habit. It is perfect for those who have limited space. It can be grown in a pot and fruits heavily. Provided with warm conditions, the tree can bear fruit almost year around. The fruit is round, about 2", pretty good size for a dwarf tree. The flesh is sweet, aromatic, and varies from white to yellow to pink.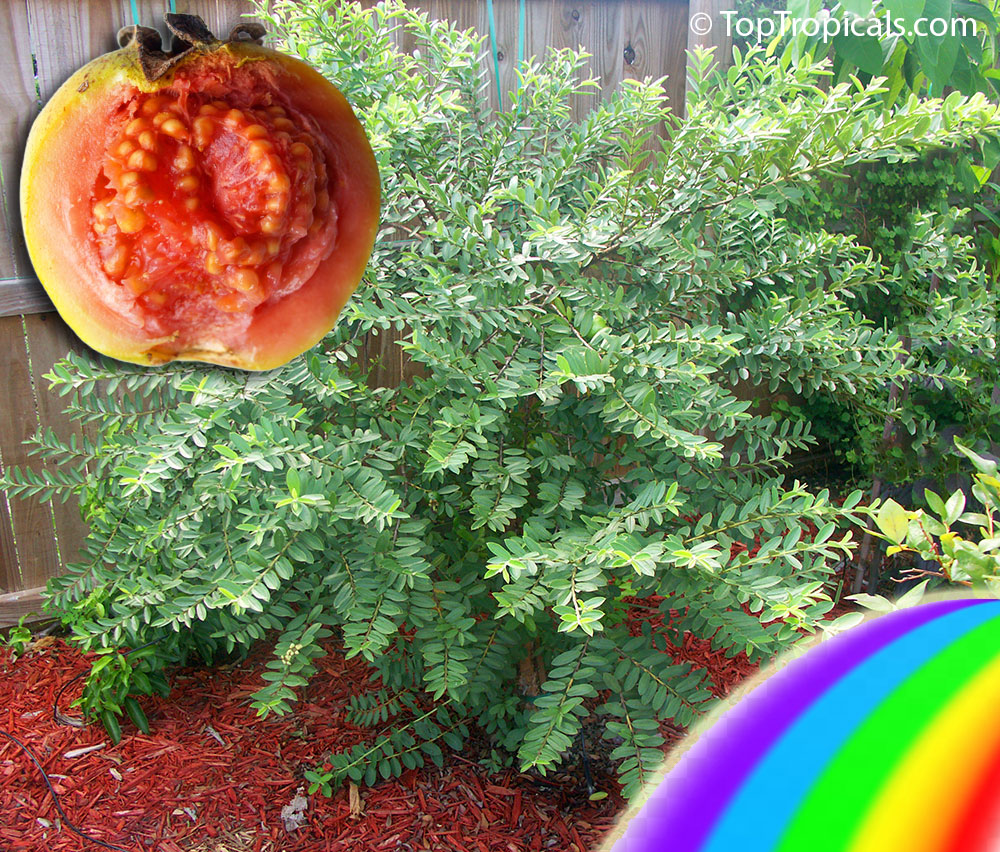 Subscribe to our Channel:
Stay updated with TopTropicals Videos by subscribing to our channel at YouTube.com/TopTropicals and get our latest video news of what is fruiting and blooming!