Date: 13 Jun 2022, Entry id: 1655107263-2
Secret Garden - 50% OFF
The point of your Garden

"...A garden always has a point..."
- Elizabeth Hoyt, The Raven Prince -
Let our Secret Garden selections help you make the point of your Garden!
Each week we add a variety of plants to our Secret Garden with special savings of
50% off and more!
Check back often to find new the Secret Garden selection! Find new specials of the month from our Newsletters.
And for local customers, come visit our Garden Center for an even larger Secret Garden selection. Ask our sales reps about full list of Secret Garden plants available for local pick up!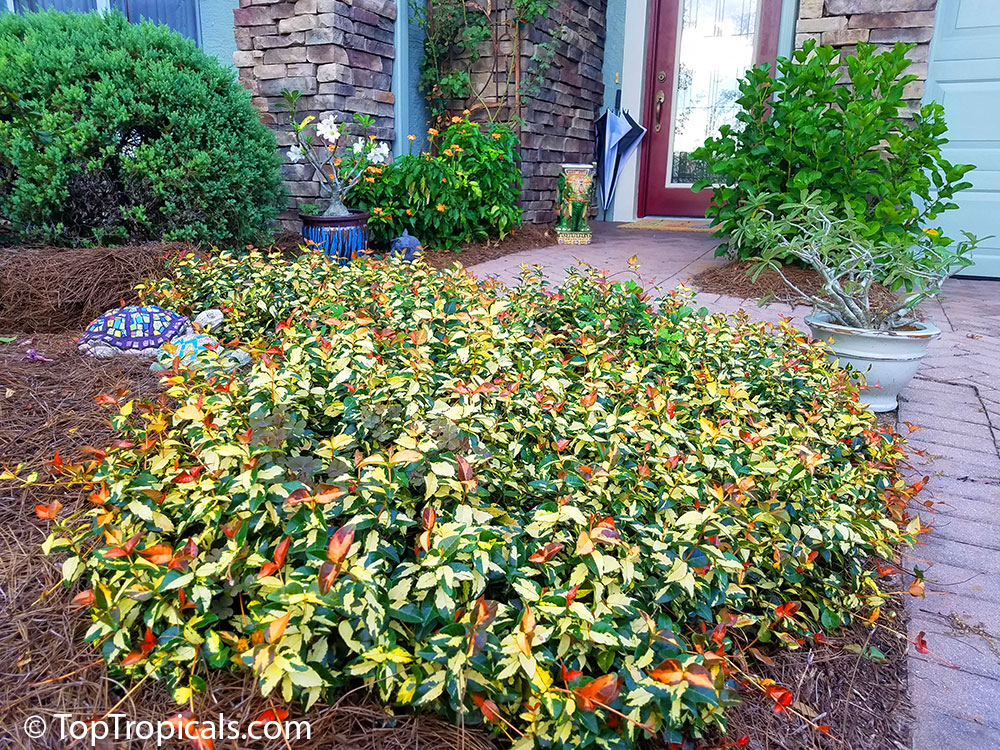 Photo above: Trachelospermum asiaticum Ogon Nishiki Gold Brocade (tri-color), very undemanding plant, can be used as an eye catching groundcover.