Date: 8 Apr 2022, Entry id: 1649391062-2
NEW VIDEO Interview:
Sunshine Boosters Fertilizer works Magic for Plants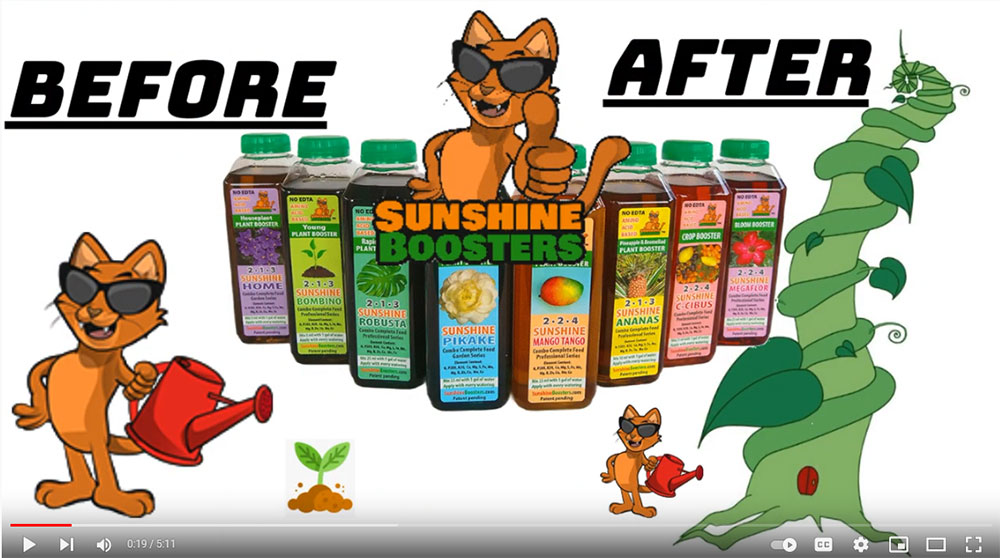 In this video our customer Kareem is sharing his experience with using Sunshine Boosters fertilizers.
How to grow bigger plants faster?
What fertilizer is organic and safe for edibles, pets and insects?
How to make your fruit and veggies juicier, sweeter and more flavorful?
What is the most efficient and economical fertilizer?
How much fertilizer to use, for how long, and when to start?
Find out now!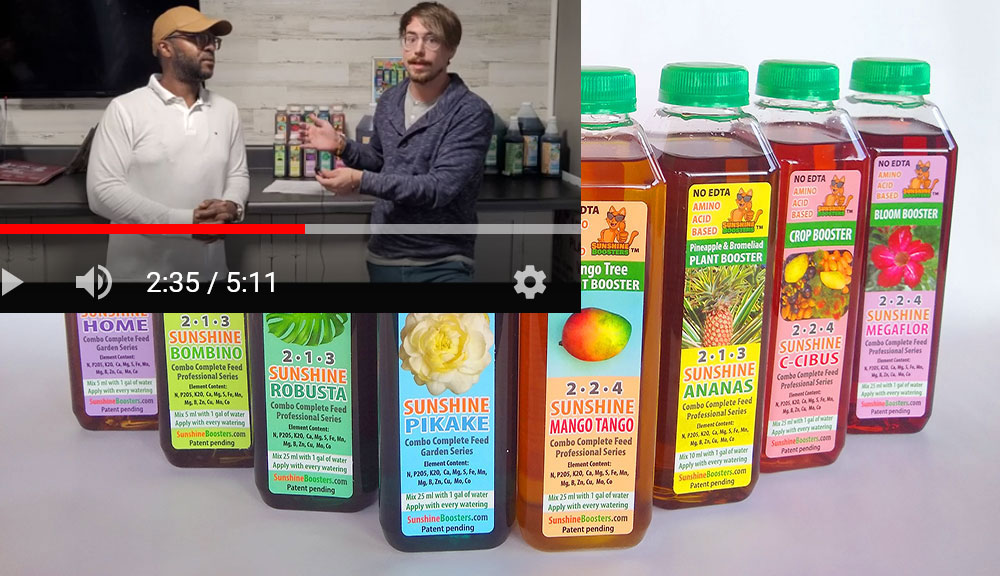 Subscribe to our Channel:
Stay updated with TopTropicals Videos by subscribing to our channel at YouTube.com/TopTropicals and get our latest video news of what is fruiting and blooming!