Date: 12 Jul 2020, Entry id: 1594527064-2
PeopleCats of the World. Cat of The Day: Sir Nicolas from Sankt Gilgen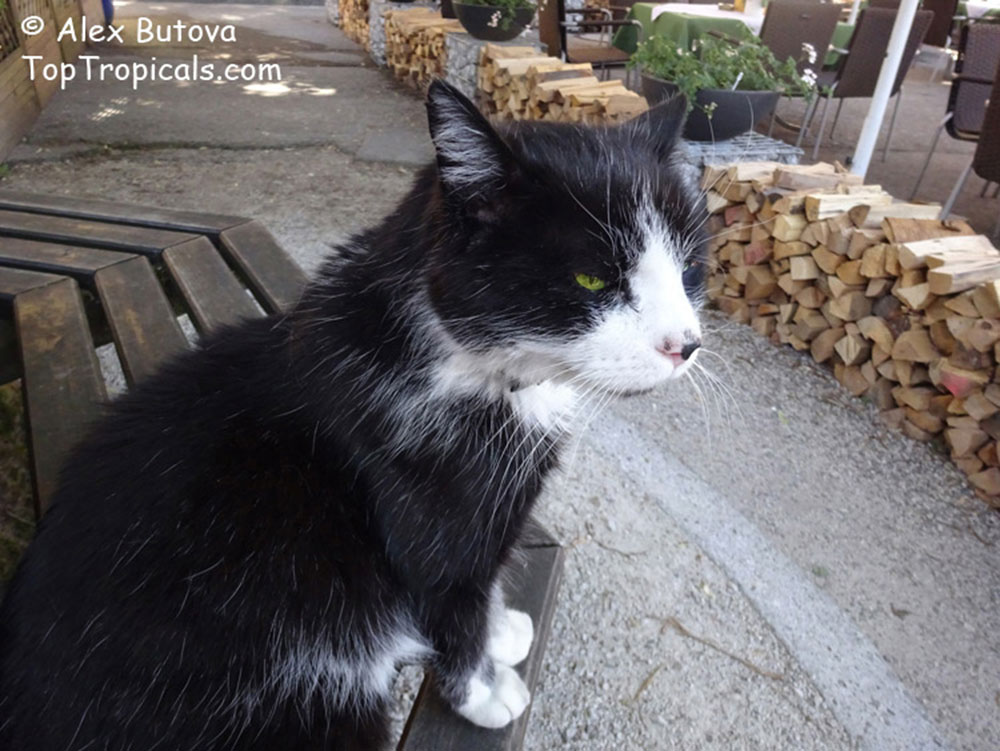 We continue inviting PeopleCats of the World to our Blog. Today's story is about very Important Purrrson, director of a Hotel - Sir Nicolas, a Royal Tuxedo Cat.
Sir Nicolas in managing Kendler Hotel located in Sankt Gilgen, Austria. He was interviewed by our columnist and editor Alex Butova - a big time traveler whose first writer's priorities during every trip are - botanical gardens and cats.
Sir Nicolas's lakefront Kendler Hotel located by the beautiful mountain Zwolferhorn. Accoring to what Sir Nicolas told Alex, besides beauties of the Alps, his city is famous with the fact that Mozart's mother was born here. But the most important feature that Sir Nicolas appreciates here is a small butcher's shop which is actually a part of the hotel's property. Sir Nicolas and Alex spent good hour chatting about life, people, and nature. He showed her his business card - a leather collar with his full name, job position (hotel manager), address, and a phone number. He added (off the record) that he also owns (as a silent partner) the Guest House, the Club Restaurant, the Brewery, and - most definitely - the Butcher's shop. He says hi to TopTropicals cats and all the cat-and-plant lovers!

In the photo: Sir Nicolas and Alex
TopTropicals PeopleCat Club and Zoo
Thank you for supporting us in helping PeopleCat Community!
Make your kind donation today and receive a surprise gift from us! Every little bit helps. Thank you and God bless you and your pets!