Date: 2 May 2020, Entry id: 1588436762-2
PeopleCats of TopTropicals. Cat of the day: Ricki - a cat or a bird?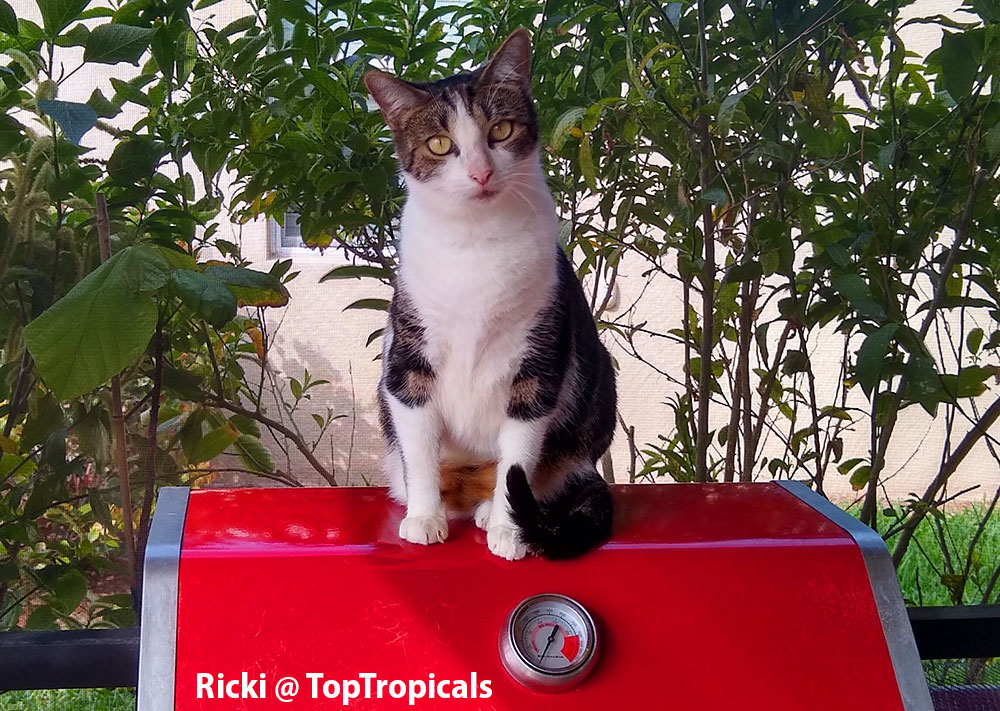 After 4 years knowing Ricki (raised from a tiny kitten), we came to a conclusion he was a Bird in his previous life.
Ricki likes sitting next to you (preferably on a dining table) and have a conversation, with his head slightly tilted. And although nobody ever heard a sound of Ricki's voice (he is a silent cat), he is very good company - because he knows how to listen! How many people have a talent like this? If any - only PeopleCats.
Ricki will sit next to your plate and never take a piece. He just wants a conversation. And you will enjoy his Sounds of Silence as the best gift.
Stay safe and healthy with your PeoplePets!

TopTropicals PeopleCat Club
Thank you everybody for supporting us in helping PeopleCat Community!
Make your kind donation today and receive a surprise gift from us. Every little bit helps! Thank you and God bless you and your pets!