Date: 29 Dec 2019, Entry id: 1577676663-2
Meet People of TopTropicals. Duck of the Day: Dobi says Good-Bye!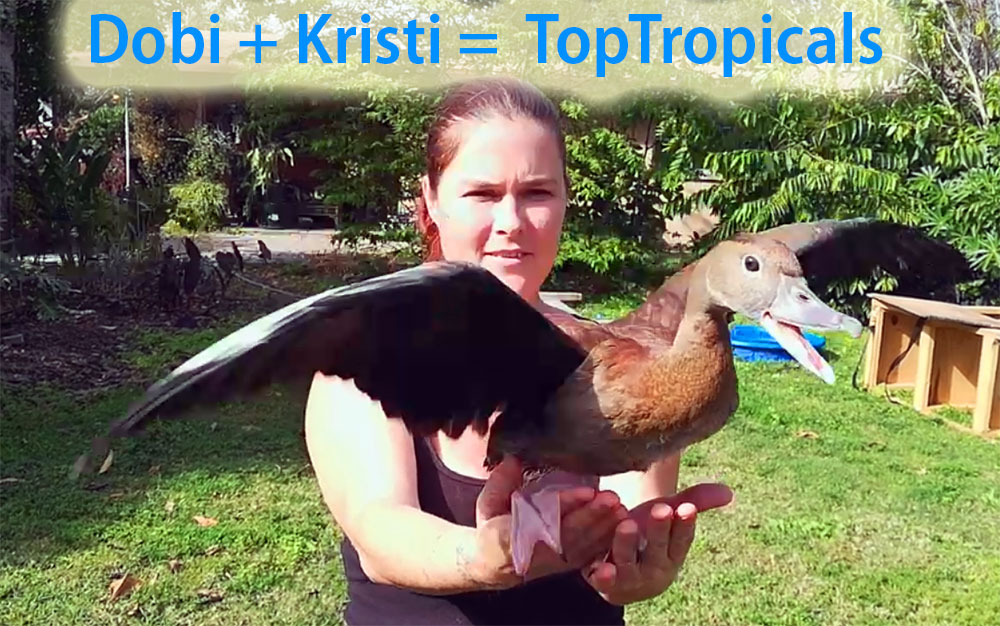 Our Duck Dobi finally decided to join her whistling duck community and said good bye to us...
Everyone who visited Top Tropicals Garden Center met Dobi - the all-time greeter! She has been raised by Kristi from a little fluffy duckling and ruled TopTropicals Cat Community and Plant Nursery for almost 2 years! Now that she finally feels strong and confident, she said she feels good about getting her Duck Freedom. She promised to come back in Spring, like all ducks do - they come to their Home Pond where they have been raised.
Bon Voyage Dobi, enjoy your duck friends, and we will be waiting for you!
Check out Video: Meet PeopleCats of TopTropicals and more Cat of the Day stories.