Date: 14 May 2019, Entry id: 1557810062-1
How to make the whole garden fragrant.
List of the most fragrant yet easy to grow plants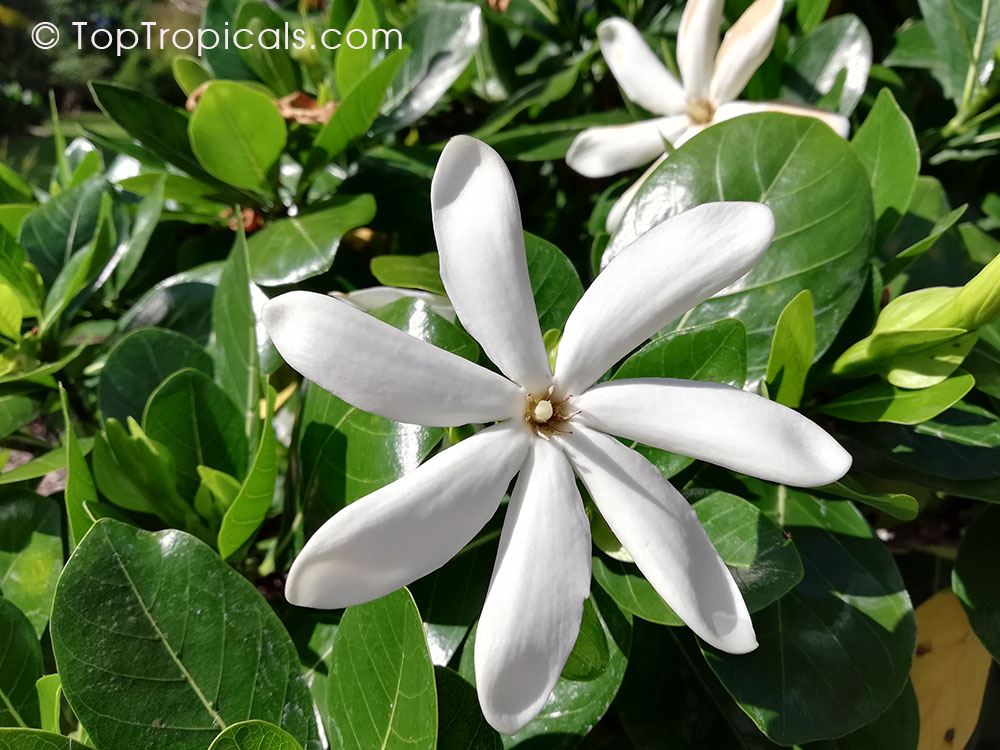 Q: Dear toptropicals, thanks for the great database on tropicals plants! I really enjoy browsing your web site and I am planning on completing my collection by purchasing some plants from your shop. I am particularly looking for fragrant plants that make the whole area fragrant. Can you provide a list of recommended fragrant plants that bloom throughout the year round? I currently have: murraya, plumeria, michelia alba, figo, champaca, rangoon creeper, honeysuckle, jasmine, stephanotis, Arabian sambac, brunfelsias.
A: As a must-have additions to your impressive fragrant plant collection, we can recommend the following rare fragrant plants below. These are our favorites that are easy to grow and free-flowering. Since they flower at different times, they will add fragrance to your garden throughout the year.
Aglaia odorata - Chinese Perfume Plant
Aloysia virgata - Almond Bush
Beaumontia grandiflora - Easter Lily Vine
Brugmansia Variegated Orange Angel Trumpet
Brunfelsia magnifica floribunda Jims Giant (very fragrant and very compact!)
Cananga fruticosa - Dwarf Ylang-Ylang
Cerbera x manghas hybrid - Enchanted Incense
Cestrum nocturnum - Night blooming jasmine
Crinum Queen Emma - Spider lily
Eucharis grandiflora - Amazon Lily
Euodia hortensis - Scented Evodia, Golden False Aralia (very fragrant leaves!)
Hedychium coronarium - Butterfly Ginger
Hiptage benghalensis - Helicopter Flower
Jasminum dichotomum - Rose Bud Jasmine - very fragrant!
Magnolia virginiana - Sweet Bay
Millettia reticulata - Evergreen Wisteria
Mirabilis jalapa - Four oclock plant - super fragrant!
Osmanthus x fortunei - Fortunes Tea Olive
Oxyceros horridus- one of the most intense perfume fragrances!
Radermachera Kunming - Dwarf Tree Jasmine
Satureja Viminea - Kama Sutra Mint Tree - strong mint fragrance
Sclerochiton harveyanus - Blue Lips, Mazabuka - lavender fragrance
Solandra maxima - Variegated Butter Cup
Telosoma cordata - Pakalana vine
Wrightia religiosa - Sacred Buddhist
You may consider many varieties of gardenias, and the most rewarding are:
Gardenia vietnamensis - Vietnamese Gardenia
Gardenia Aimee Yoshioka (First Love)
Gardenia posoqueria - Shooting Star Gardenia
Gardenia taitensis Heaven Scent (double flower)
Gardenia taitensis Tiare Tahiti, single flower
Gardenia tubifera Kula - Golden Gardenia
To see the full list of fragrant flowers, follow this link.