Date: 5 May 2019, Entry id: 1557051062-2
The most desired iconic Chanel flower...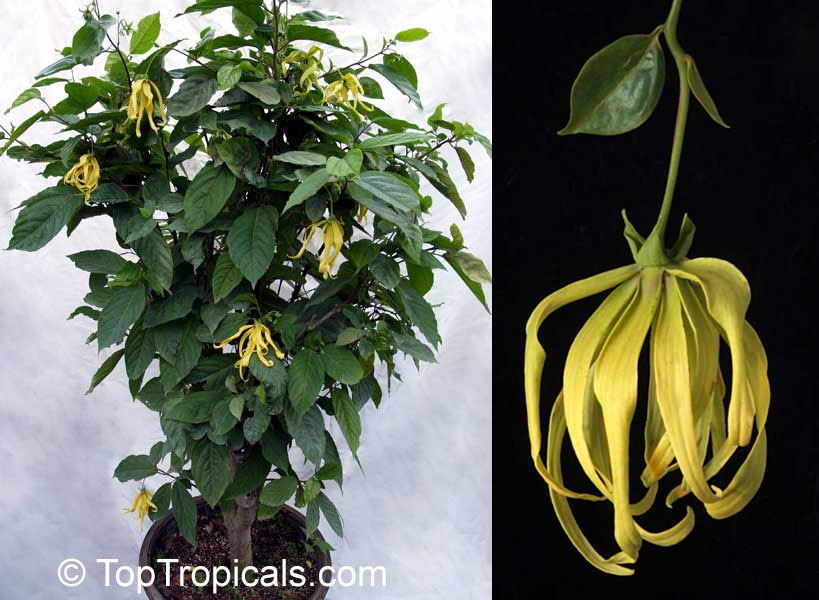 By Onika Amell, tropical flower specialist
Q: I live in Beverly Hills, Los Angeles. I'm looking for something fragrant to grow on my porch. I don't have a lot of space and am interested to find something unusual that won't grow too large. Any suggestions? I've heard about Chanel #5 tree and I wonder I can keep it in a pot?
A: The Ylang-Ylang tree, Cananga odorata, emits a fragrance so soft and beautiful it became an essential ingredient of Coco Chanel's iconic and much-loved perfume Chanel No 5. Trouble is, it will grow into a giant. How do you get this kind of magic onto your lanai or porch? Opt for its smaller relative: Dwarf Ylang Ylang, Cananga fruticosa (pronounced ee-lang ee-lang, meaning: flowers of flowers).
The fragrance is a little less intense than its larger cousin, but still wonderful to have around. Let the fragrance drift slowly through the air into your home at night. The scent is strongest from dusk to dawn and it will need warm and humid conditions for a fuller aroma.
Dwarf Ylang-Ylang is ideal for folks with limited space as it can be grown in a container or as a house plant. It's a very unusual and interesting plant to add to your porch, lanai or garden. It's pretty easy to grow and disease resistant too. It will stay compact and in nice tree-like shape. Dwarf Ylang Ylang starts blooming quite young and will continue to bloom year-round with profuse blooming during the spring and summer months.
The tree prefers a high-humidity environment, evenly moist soil, warm temperatures and will grow best in plant hardiness zones 10-11 but can take short periods of cold.
Read more about Chanel No5 Flower...
Dwarf Ylang Ylang is certainly one of the most desired and sought after rare, fragrant plants. Get yours today!