Date: 24 Jun 2018, Entry id: 1529836914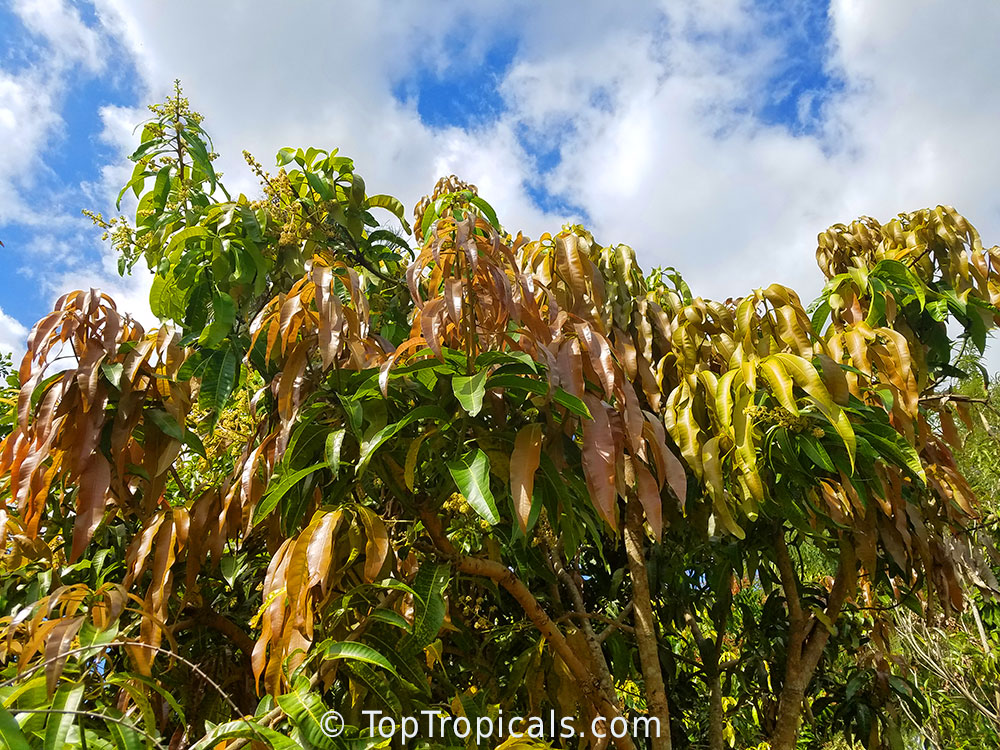 How to make a Mango tree bloom and fruit
Mango trees are especially beautiful during spring time when they flush out multi-color new leaves! But you want your mango be not only beautiful but fruitful as well. Here are some tips:
1) Fertilize Mango tree with a balanced slow release fertilizer starting March. Use 1 tsp of granulated fertilizer per 1 gal of soil, or a handful or two for an in-ground tree. You may add one application of foliar spray of a water-soluble bloom booster fertilizer (the one for Roses or Azaleas will work). This will give your tree a good macro-nutrient kick-start.
2) Spray entire tree with SUNSHINE-Superfood solution. This will provide all necessary micro-elements and keep the plant healthy and strong throughout the season. Repeat treatment once a month until harvest time.
3) For sweeter fruit, apply SUNSHINE-Honey solution several times:
- early spring before flowering
- at setting buds
- right at the beginning of setting fruit
- after harvesting, to provide the tree with all good micro-nutrients before resting season.