Date: 5 May 2019, Entry id: 1557051062-1
Growing Noni tree for fruit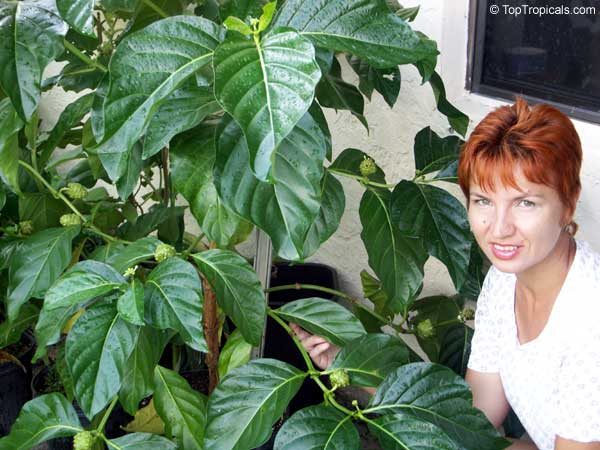 Q: I would like to buy a noni tree, something that would produce much fruit as soon as possible. I live in NJ, would you ship here?
A: Noni is one of the most suitable fruit trees for potting culture. A 1-3 gallon size plant will flower and fruit for you within a year. These are Noni's special features:
- flowers and fruits at young age, nearly year around
- tolerates shade and grows large ornamental leaves in filtered light
- suitable for indoor culture
- easy in cultivation, drought and water tolerant, not susceptible to insects
- medicinal properties are endless and cannot be under-appreciated
This plant can be shipped to any state, and will produce fruit for you under minimal care. Just provide warm frost-free conditions, as this tropical tree is very cold sensitive.