By: Greg Dubinovskiy
Click on image to enlarge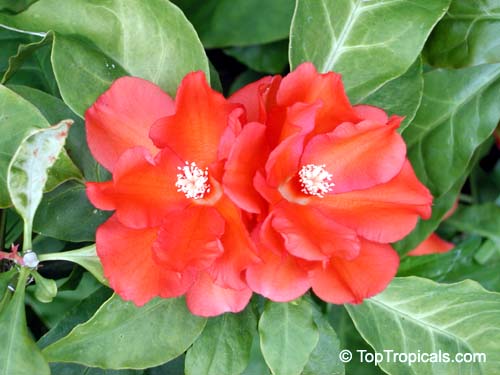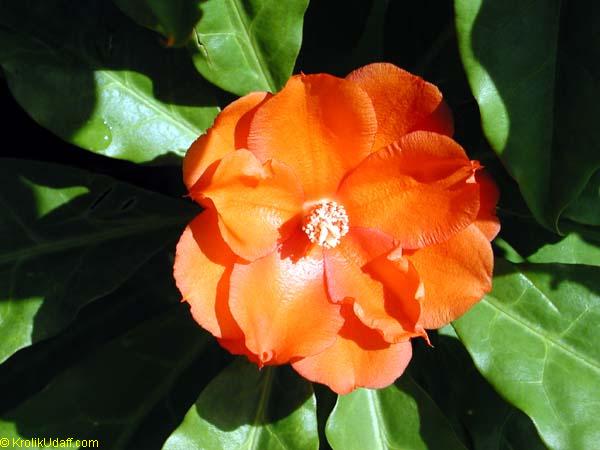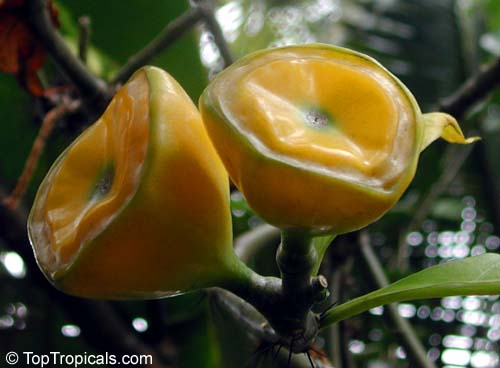 Perescia Bleo Fruit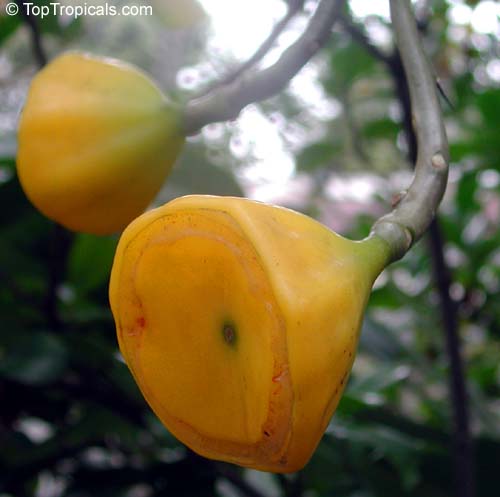 Perescia Bleo Fruit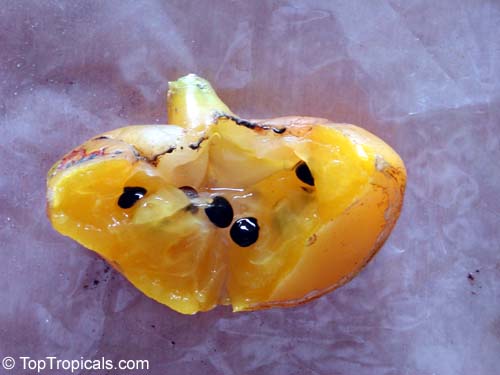 Perescia Bleo seeds
It's one of the most spectacular plants when in bloom!
Family: Cactaceae. Origin: tropical America









Perescia or Rose Cactus is a member of the cacti family from Tropical and Central America. Perescias are the only cacti with leaves. Being a cactus, it has spiny stems. In natural conditions it grows up to 10 feet (3 meters), but can be kept pruned or trimmed to a bushy shrub. It has woody stems, fleshy, pale green leaves, and creamy orange to pinkish flowers followed by funny yellow fruit which is not edible, but has a wonderful pineapple scent. Perescia needs full sun to partial shade, with a rich, well-drained soil. A soil mixture consisting of 2 parts peat moss to 1 part loam to 2 parts sand or perlite is recommended. During the spring and summer, the plants are kept moist and fertilized on a weekly basis. Since the plants are fast growers, you may have to keep them pruned to keep a desired form.
Perescias are easy to grow in a pot. They keep resonable size - under 3 ft, especially when pruned. Shade tolerant, it still prefers bright location. Regular fertilizing will encourage bloom.
During spring-summer, the orangish-red, 2 in (5cm) blossoms open late in the afternoon. They are very showy. If fertilized, they create a waxy fruit up to 2" in diameter.
Perescia is easily propagated from cuttings or seed in spring. Unlike other cacti, this plant is not succulent, and the cuttings should be planted in a moist soil mixture immediately instead of being left to dry out a couple of days. Seed sown in spring usually germinate within 21-30 days after planting.
Perescia bleo (P. corrugata, P. aculenta)
Perescia Grandifolia
Perescia Grandifolia, unlike the Bleo, which has orangish-red flowers, has pinkish-purplesingle flowers. Grandifolia has very glossy, small, leaves while the Bleo has big and veiny leaves, flowers are in clusters.
Botanica- R.J. Turner Jr., Ernie Wasson

Cultivated Plants of the World- Don Ellison
A-Z Encyclopedia of Garden Plants- Christopher Brickell, Judith Zuk, American Horticultural Society, Judy Zuk
Cal's Plant of the Week- www.plantoftheweek.org
Top Tropicals- toptropicals.com
Hortus Third: A Concise Dictionary of Plants Cultivated in the United States And Canada- Staff of the L.H. Bailey Hortorium, Cornell University

Click on image to enlarge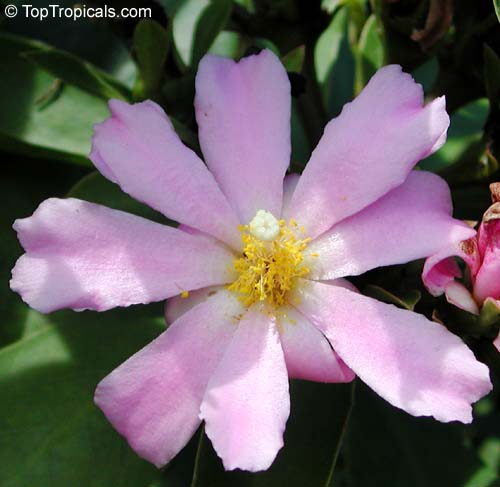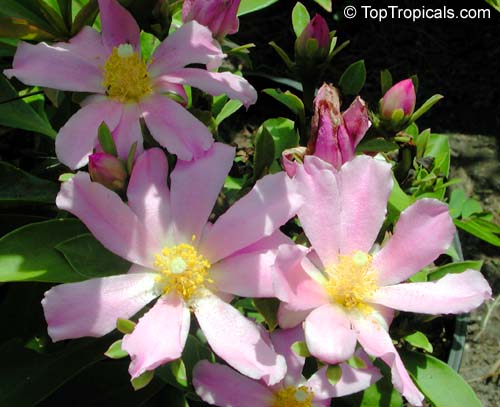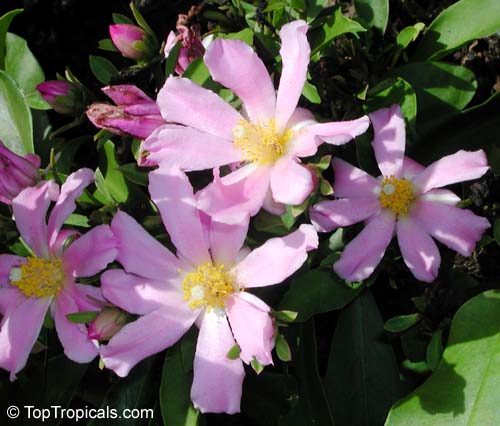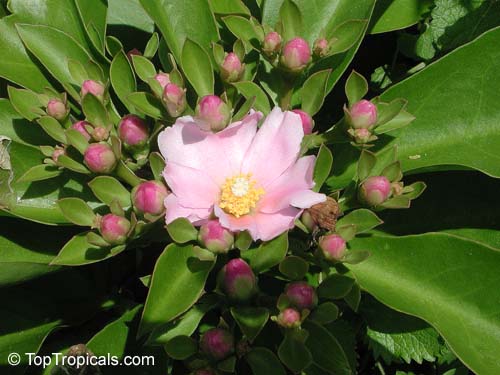 Perescia grandifolia
clusters of buds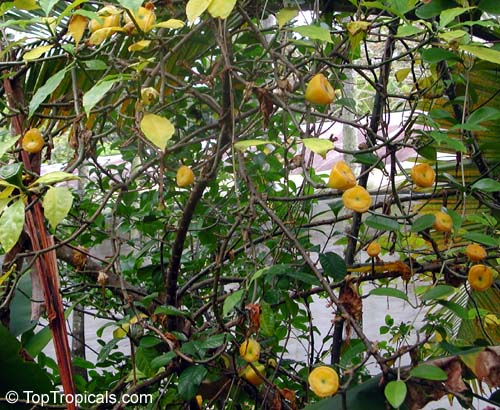 Perescia Bleo Fruit