FRUIT TREES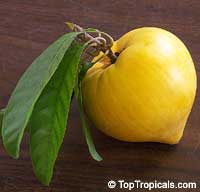 Pouteria campechiana - Canistel
Florida varieties:
4164 Oro
4165Trompo
Easy to grow, sweet exotic fruit. Large size round shape fruit, weighs 7-18 oz. Pulp is moist. Heavy producers.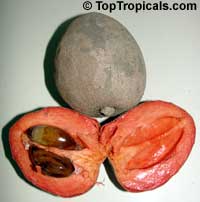 Pouteria sapota - Mamey
Florida varieties:
4167 Pace
4166 Pantin
Flesh is salmon color, fiberless, excellent quality. The tree is tall and somewhat more cold tolerant.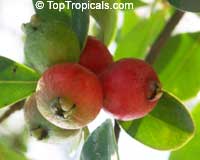 1293 Psidium littorale
Cattley guava. These large bushy plants are ready too bloom and fruit.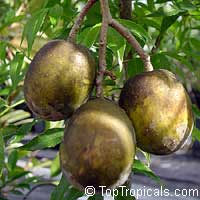 1192 Spondias cytherea
June Plum, Ambarella - very aromatic fruit, heavy fruit production. Fast growing plant.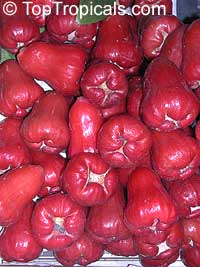 1202 Syzygium samarangense Stinark - pink/red fruit
Wax Jamboo, Java Apple. Crunchy, juicy, sweet fruit.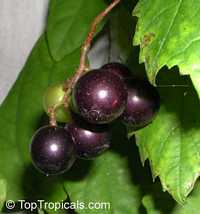 3552 Vitis rotundifolia - Muscadine Isons Black
Muscadine Grape. Black self-fertile, very productive, very high sugar content.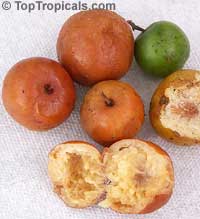 1406 Ziziphus jujuba var. Thornless
Indian Jujube, Chinese Date - The fruits have medicinal use and are considered to be cooling and tonic. Grafted plants, fruiting size.