FLOWERING PLANTS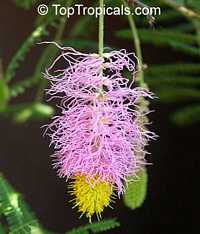 3047 Dichrostachys cinerea
West African Sickle bush, Aroma, Kalahari Christmas tree, Chinese lantern tree, Marabou-thorn, Princess's Earrings. Interesting powderpuff-like pink flowers make this plant unforgettable. Good plant for bonsai.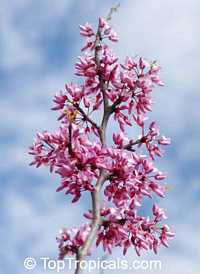 4147 Cercis canadensis - Redbud
Love Tree. A popular small ornamental tree. In spring it is covered with showy pink flowers. Adaptable to many types of soils, soil pHs, dry soils, and other stressful situations. Very cold hardy (to hard freeze).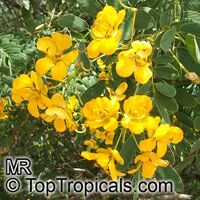 3518 Senna surattensis (Cassia glauca)
Glaucous Cassia, Scrambled Egg Bush. Profuse bloomer, butterfly attractor. Specimen or Landscape Tree.
1191 Solanum macranthum
Giant Potato tree. Showy fast growing specimen tree of small to medium size. Flowers are fragrant and change their color from white to pink to lavender. See picture of the actual plants for sale.
1208 Tecoma stans
Yellow Elder. Beautiful small tree or shrub with yellow trumpet flowers, everblooming. Looks great as a standard. See picture of the actual plants for sale.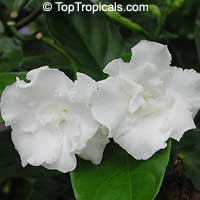 1204 Tabernaemontana Flore Pleno
Crape Jasmine, Carnation of India, Florida Gardenia - fast growing bush with waxy leaves and beautiful fragrant flowers. See picture of the actual plants for sale.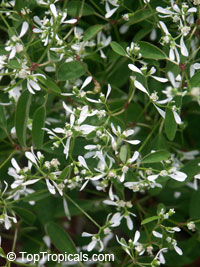 4146 Euphorbia inneuphdia Diamond Frost
Extremely low-maintenance, an absolute workhorse in the garden, blooming almost the entire planting season. Produces masses of pure white bracts above finely textured, apple green foliage. A perfect groundcover. Exceptionally resistant to both heat and frost.


FRUIT TREES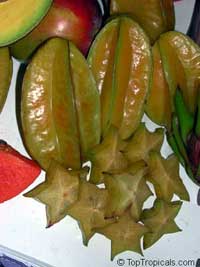 Carambola varieties:
3937 Arkin
1021 Kari
3915 Sri Kembangan
4144 Areca catechu
Betel Nut. This palm is the basis of a large industry in SE Asia, where the seed is chewed for its intoxicating and medicinal properties.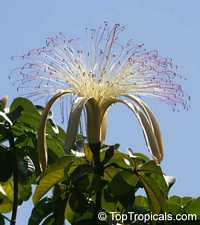 1381 Bombax glabra
Malabar Peanut, Guiana Chestnut. Beautiful flowering tree with edible nuts. Great for bonsai.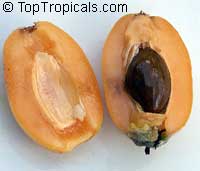 4150 Eriobotrya japonica - Loquat "Italy"
Loquat, Japanese Plum. New grafted cultivar from budwood brought from Italy.
Very hardy fruit tree, easy to grow, drought tolerant, fast growing. Fruit are large size, yellow orange skin with yellow flesh, very sweet with no acid taste.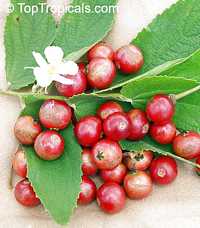 2184 Muntingia calabura
Strawberry tree, jam tree, Cotton Candy berry. One of the most profuse fruiting trees! From spring to fall, you will harvest 2 crops a day once the plant is established. Easy to grow, fast growing, requires no care.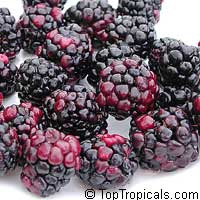 3740 Rubus hybrid - Blackberry Natchez
Blackberry Natchez is a new release from Univ. of Arkansas. It's an erect, thornless blackberry bush. It has good fruit quality and ripens early. Berries are larger than Navaho and Arapaho verieties, about 3 berries per oz. Ripening season starts in June.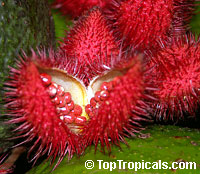 1028 Bixa orellana
Lipstick Tree, Annato. Pretty pale pink flowers are followed by highly decorative seed pods, covered with soft, deep red hairs. The seeds inside are surrounded by orange-red arils, which yield a dye called annato that can be used in small quantities to color lipstick and foods; the dried seed pods are also effective in flower arrangements.
Also back in stock -
high demand items
Flowering plants:
1275 Allamanda Cherry Jubilee
4134 Allamanda Chocolate
1334 Antigonon leptopus
2034 Bauhinia galpinii (punctata)
2016 Caesalpinia - red
2233 Calotropis gigantea
1055 Clerodendrum quadrilocular
4136 Clerodendrum splendens
1356 Cordia lutea
1122 Jasminum nitidum
1222 Mansoa alliacea
1305 Petrea volubilis
1391 Pyrostegia venusta
Fruit trees:

MORE EXOTIC PLANTS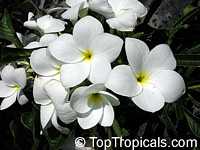 2093 Plumeria pudica
Bridal Bouquet. An eye-stopper! Perfect accent plant for small yard or patio, this plant blooms year-round, almost non-stop. It is evergreen, never drops leaves. Very easy care.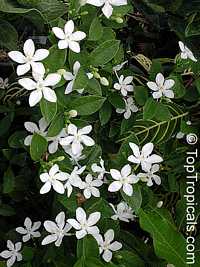 2086 Wrightia antidysenterica
Snowflake, Milky way, Winter Cherry Tree. Rare everblooming shrub with showy white flowers, hence the name Milky way. See picture of the actual plants for sale.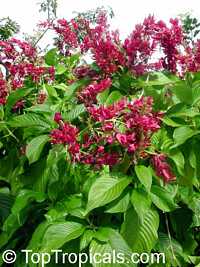 1377 Megaskepasma erythrochlamys
Brazilian plume, Brazilian red cloak.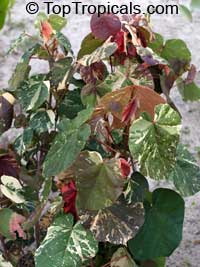 3166 Hibiscus tiliaceus - Variegated
Variegated Mahoe. Everblooming tree or shrub with beautiful variegated large leaves (red-green-white spots), flowers are yellow and then turn orange to red while they age.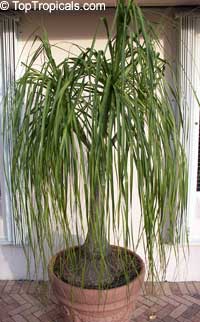 3165 Beaucarnea recurvata (guatemalensis)
Ponytail palm, Pony Tail, bottle palm, nolina, elephant-foot tree. Palm-looking succulent with greatly swollen trunk base and the curved, narrow leaves. Very cute plants with large caudex.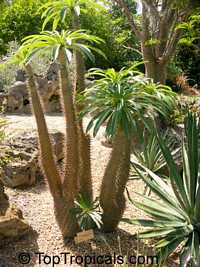 2154 Pachypodium lamerei
Madagascar Palm - a weird succulent with a thick, spiny gray trunk covered with 2 inch spines and the foliage is arranged spirally at the top. Water sparingly and do not fertilize.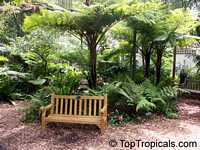 2139 Cyathea cooperi - Australian tree fern
Australian Tree fern - one of the most exotic tropical looking plants!