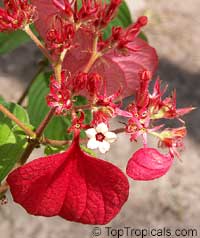 Mussaenda
Dona Evangelina - Red
The true flowers are light yellow with brightly colored red bracts.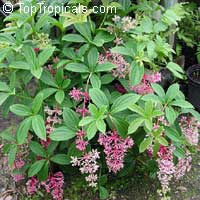 Medinilla cumingii
Medinilla has bright pink flowers and can be grown as a small shrub or a potted plant. Very tropical-looking exotic plant.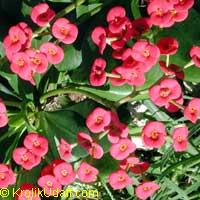 Euphorbia millii - red
Red flower Crown of thorns. The easiest plant to grow! Everbloomer. Chinese grow E. millii as plant of fortune, they believe that when the plant produces 8 flowers in an inflorescence, they will be lucky.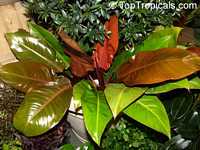 Philodendron sp 'Autumn'
A self heading philodendron with rich red, brown, and green leaves. The new leaves have coppery red color, then slowly change color to orange, yellow, and finally older leaves fade to green, while retaining yellow spots over the entire leaf. In bright light conditions it exhibits pinks in the leaf and stalk. This plant is a real standout.
For full list of new arrivals,
please visit this page
10% OFF discount:
Use voucher 807813140432 in your shopping cart and click "recalculate"
HAPPY GARDENING!