Date: 25 Dec 2022, Entry id: 1671966362-1
Surinam Cherry Lolita and Bermuda Christmas Pie
By Alex Butova, the Witch of Herbs and Cats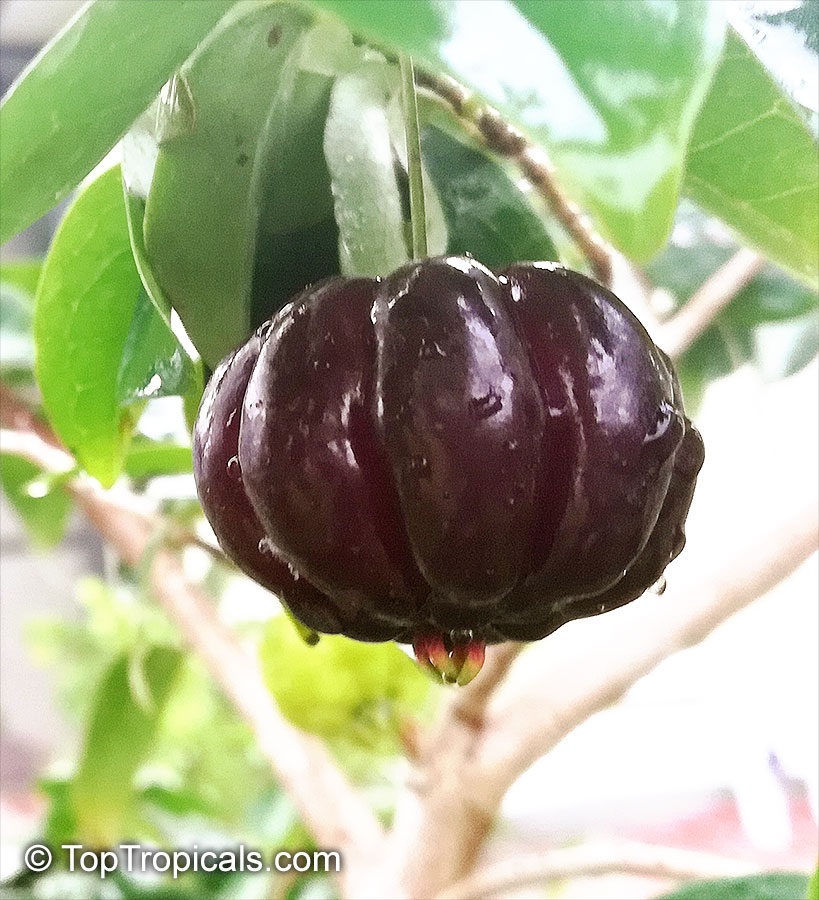 Eugenia uniflora Lolita also known as Black Surinam Cherry, is a tropical fruit tree native to South America. Black fruited Surinam Cherry starts as red and turns black as it ripens and has exceptional flavor. The plant is vigorous and ready to fruit the same year. The fruit is very sweet, without aftertaste, large 1-1.2 inch, very juicy. The fruits are being eaten fresh, and also used in jams, jellies, and pies.
One popular use of Surinam Cherry is in Christmas cherry pie - Bermuda Pie, a traditional dessert served during the holiday season. The fruit is cooked down with sugar and spices to create a thick, flavorful filling for the pie. The dark red to really black color of the fruit adds a festive touch to the dessert.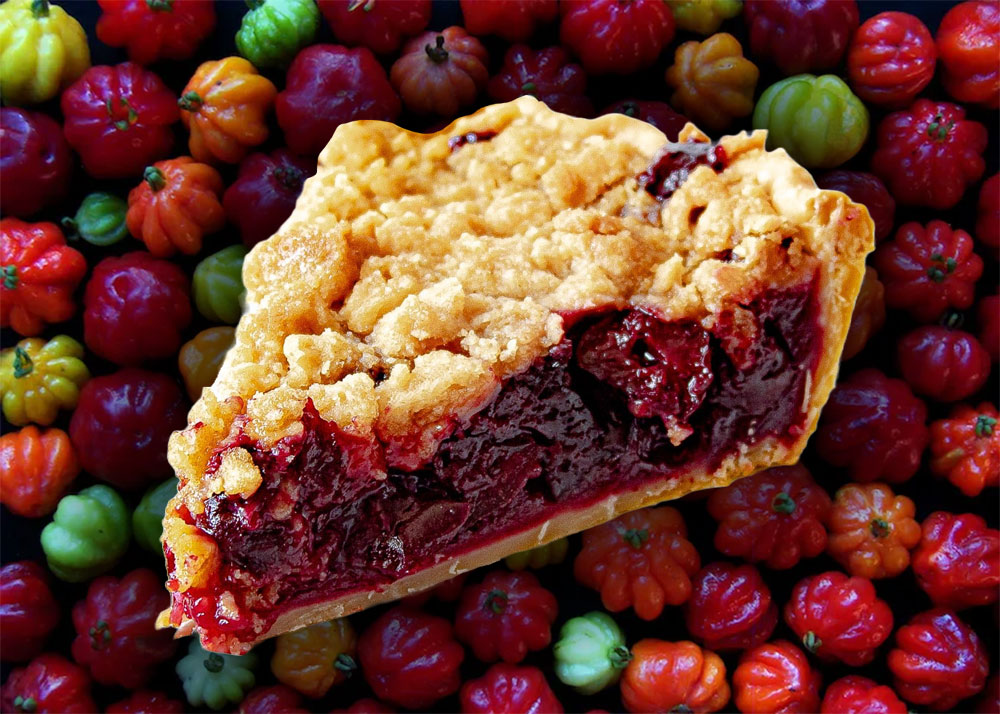 In addition to being used in culinary applications, Surinam Cherry has a number of other uses. The tree is often grown as an ornamental plant due to its attractive foliage and bright ribbed fruit. The fruit is also used in traditional medicine in some parts of South America, where it is believed to have antioxidant and anti-inflammatory properties. The pulp is a good source of calcium, and a fair source of phosphorus and iron. Its juice is fermented into wine or vinegar.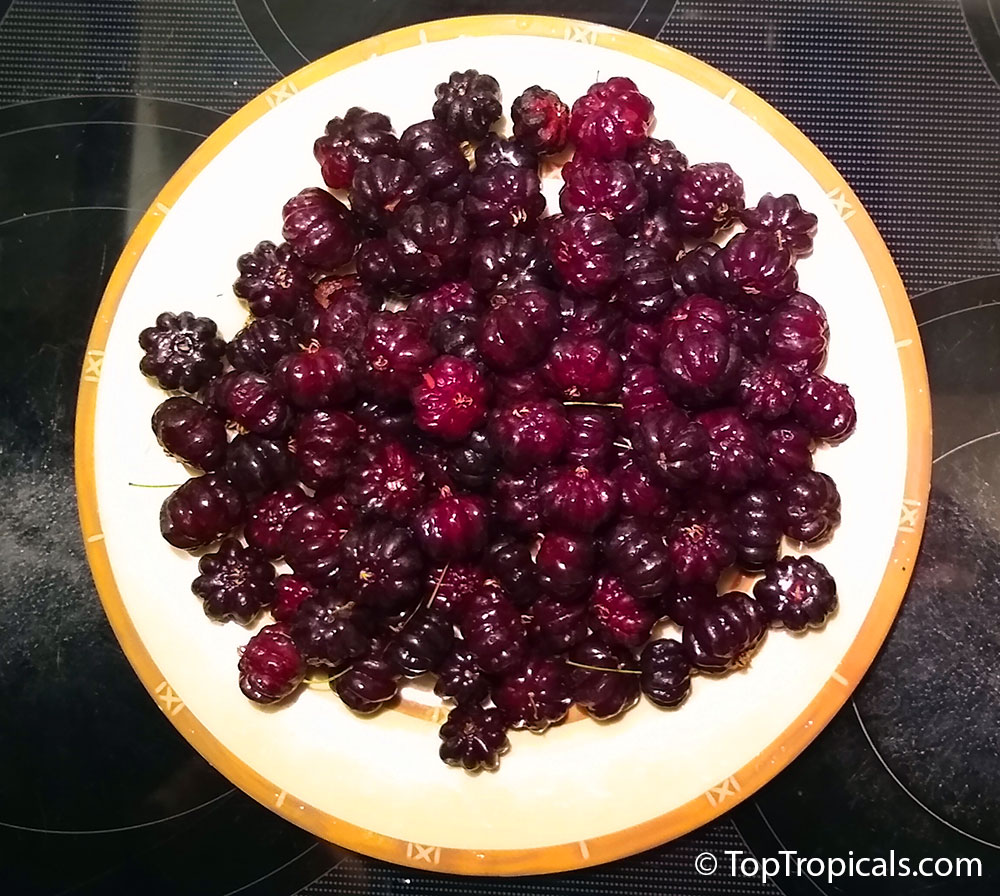 Despite its many uses, Surinam Cherry is not widely grown outside of its native range in South America. However, it is becoming increasingly popular in tropical and subtropical regions around the world, where it is prized for its attractive appearance and flavorful fruit. This tropical plant can successfully be grown in a pot indoors in the cooler zones.
See Video: Black Surinam Cherry Lolita