Date: 27 Oct 2022, Entry id: 1666861862-1
Add a little Sunshine
to keep your plants looking their best
By Ed Jones, the Booster Guy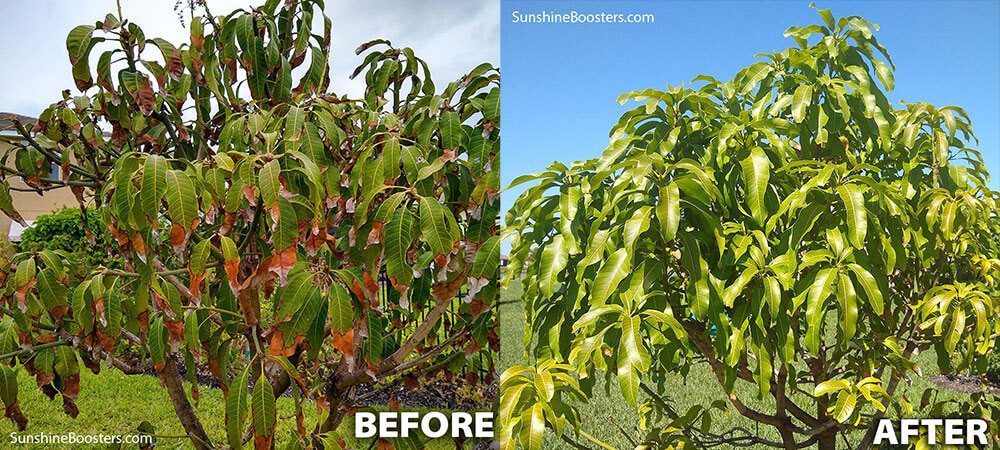 ...Just like people, a little sunshine goes a long way in keeping them happy. It is usually easier to keep a plant healthy than it is to fix it when it is not well. Proper plant nutrition is often times the issue. The good news is that it is easy to keep your plants looking good by following proper nutrition practices...
...Feeding your plants with micronutrients that they just don't get in regular fertilizers can prevent deficiencies. Let's get started on a regular program of using foliar sprays to help keep your plants looking their best...
We recommend using three products in combination - the Complete SUNSHINE Microelement Supplement Kit that consists of:
- Sunshine Superfood
- Sunshine Epi
- Sunshine Power-Si
How often do I need to treat my plants?
We are recommending a foliar spray once per week to maintain optimal health conditions. This is based on recent studies done in Ukraine by the scientist who invented Sunshine Boosters products...
Continue reading to see an easy treatment schedule that will provide your plants with:
- Increased photosynthetic activity
- Increased insect and disease resistance
- Reduced mineral toxicity
- Improvement of nutrient imbalance
- Enhanced drought and frost tolerance
- Enhanced plant growth
Read more about these wonderful products and what they do >>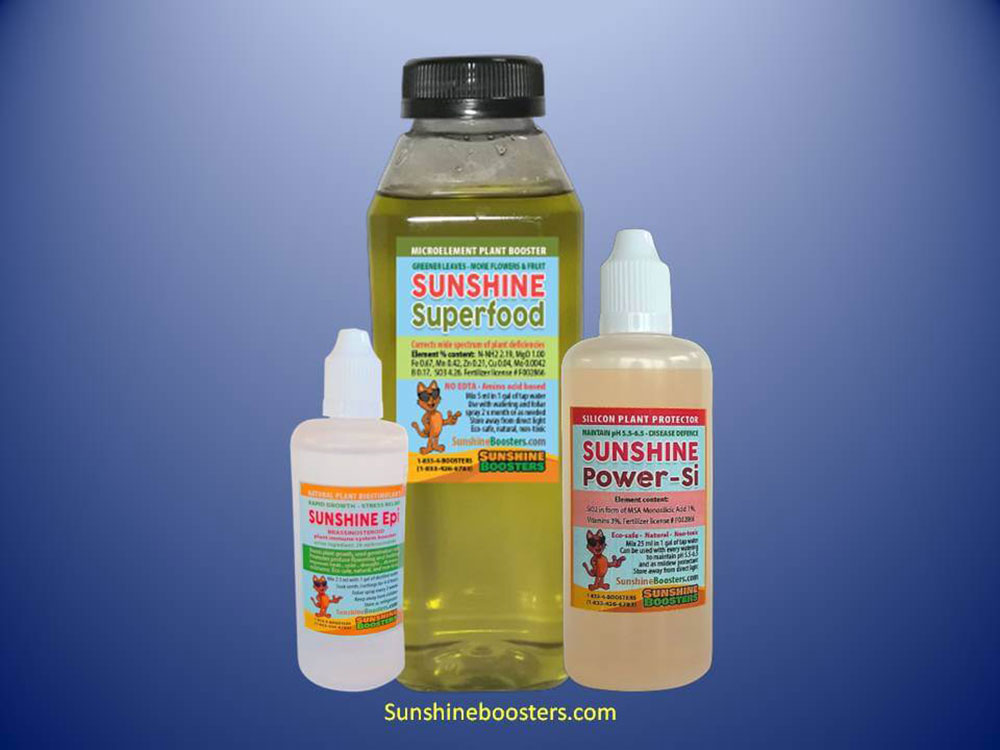 Sunshine Boosters are developed in Ukraine and manufactured in the USA. We support Ukraine fight for freedom. All profits from these fertilizers will be donated to support our Team in Ukraine.