Date: 19 Jul 2020, Entry id: 1595135465-2
PeopleCats of the World. Cat of The Day: Sabake from the Cat Cafe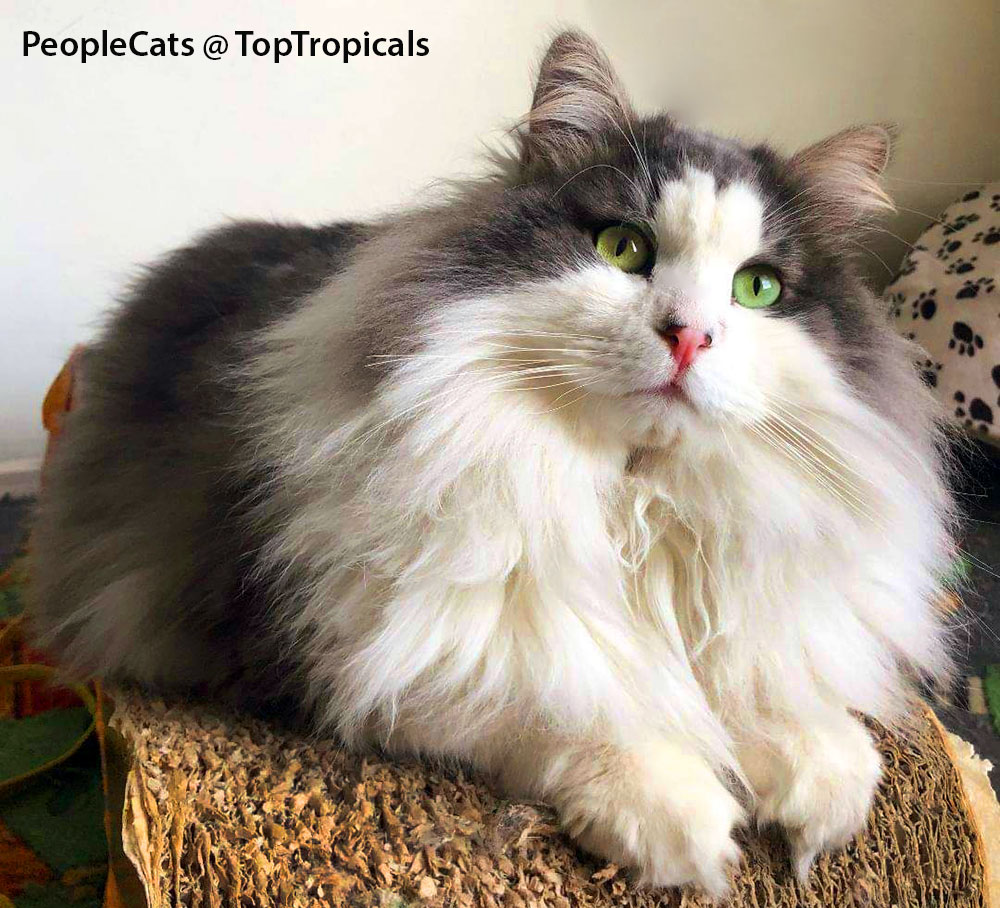 We continue inviting PeopleCats of the World to our Blog. Today's cat of the day is visiting us from Cat Cafe Nurri from Tallinn, Estonia - Nurri Kassikohvik (Nurri means Purr!). Our columnist Alex Butova has visited enchanting Nurri Cafe especially for this report!
This amazing cat project is supported by donations, cat gift shop, as well as order surcharge - $6.50 per customer. Nurri Cafe is a foster home for cats rescued from different troubles. Some of these cats eventually find their forever homes when adopted by the customers. But some have become Nurri's family members, the cafe is their permanent home, and of course - place of work.
One of such permanent residents is a fluffy beautiful Sabake (BTW "sabaka" in Russian means "dog"... well, it is what it is!)
Sabake's main responsibility is checking out customers at the cash register. She also advertises souvenirs and offers to sign the Guestbook - which is she uses as a napping mat.
Sabake is very proud of her beautiful, long, thick fur. Cafe employees have a daily task of grooming her fur coat which is quite a job!
In May 2020, during the world's shut-down, the MAOW Academy hosted a webinar from this cafe: "For everyone who cares how the life order of "stay home" worked on cats and how they get used to the "old" life order again."

In the photo: Sabake napping on the Guestbook
TopTropicals PeopleCat Club and Zoo
Thank you for supporting us in helping PeopleCat Community!
Make your kind donation today and receive a surprise gift from us! Every little bit helps. Thank you and God bless you and your pets!