Date: 25 Dec 2019, Entry id: 1577299564-2
Meet PeopleCats of TopTropicals. Cat of the Day: Klaksa - the Mini Cat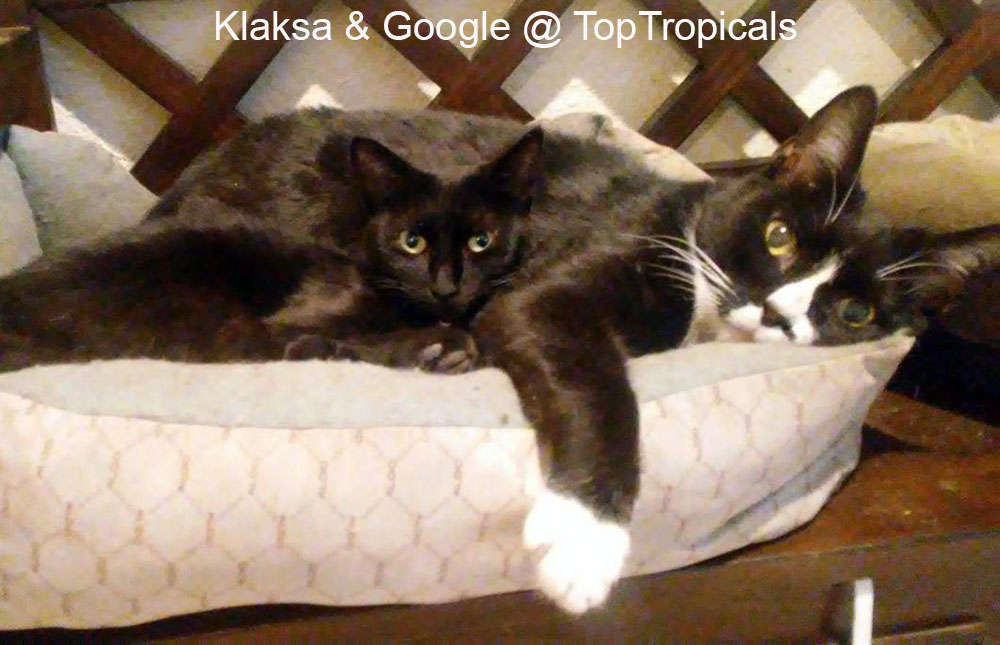 Klaksa is a miniature 6 lb cat that lives together with Jim and Google. You can see all three of them wishing you Merry Christmas at the top of this Newsletter. Klaksa is the tiniest Purrson and yet she is the most energetic one. It is almost impossible to take a picture of her because she never stops moving for a second!
Klaksa came in 2016 as a little kitten, but she never grew up since! She saw Google and Jim and said she could be a good addition to this "Man in Black" team. So she stayed.
Klaksa likes to attach/cling to someone. The boys can't avoid her company even if they wanted too! But who can say no to woman's attention?
Check out Video: Meet PeopleCats of TopTropicals and more Cat of the Day stories.