Date: 1 Jan 2019, Entry id: 1546402263-2
Top Tropicals New Year Resolutions
We take this opportunity to extend our grateful thanks to all visitors and friends of our garden and website. The entire Top Tropicals team wishing you a Happy New Year with Happy New Plants!
In 2019, Top Tropicals plans include (but are not limited to):
- improved design of the website, online store and shopping cart
- many new introductions of rare flowering plants including Red Jade Vine, lots of new Adeniums
- rare fruit trees, including Mangosteen, Nutmeg, Clove and more
- extended selection of rare tropical seeds
- many new videos of rare tropical plants
- free and discounted shipping
Stay informed with our Newsletter updates!
New Year Resolutions for Gardeners in 2019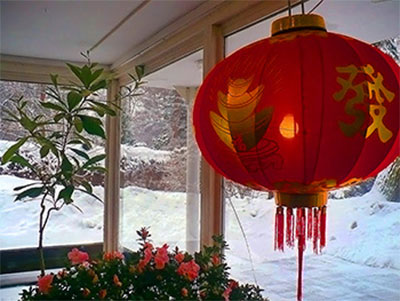 January is the month to plan and dream about your yard and garden. Grow your garden a few steps at a time each year: pick a few resolutions for 2019 and plan accordingly. Next year, a few more, and so on until you build the garden of your dreams.
This winter, resolve to:
- Hang a bird feeder.
- Order seeds of some rare plants so you can have an early start.
- Prune a tree into an espalier - it's a perfect time before Spring.
- Ask your grandparents what they grew in their gardens.
- Build a raised bed for succulents.
- If you live in a warm climate, plant a fruit tree or two.
- Start a compost pile.
- Plant a palm tree.
- Try some plant boosters to improve your plants hardiness.
- Chose Flowering trees, shrubs and vines suitable for areas in your garden that still have room...
- Install a rain barrel.
- Eat outside as often as possible.
- Show a child how to plant a tree.
- Provide a water source for bees and butterflies. They are not only cool, but also pollinators that will help to set fruit and seeds!
- Call TopTropicals for garden advise - what to plant, where to plant, and how not to kill it!
- Plant a berry-bearing tree or shrubs to feed the birds. Mulberry, Blackberry, Tropicals Cherries - are always good choices. They are 15% OFF now, offer expires 1/8/19.
- Rake and save fallen leaves for winter mulch for your garden beds.
- Save seeds from flowers to plant next year.
- Give plants as gifts all year long.
Happy gardening in 2019!