Date: 22 Jun 2023, Entry id: 1687412762-1
NEW VIDEO:
Medinilla Gregori Hambali
an Exquisite Natural Wonder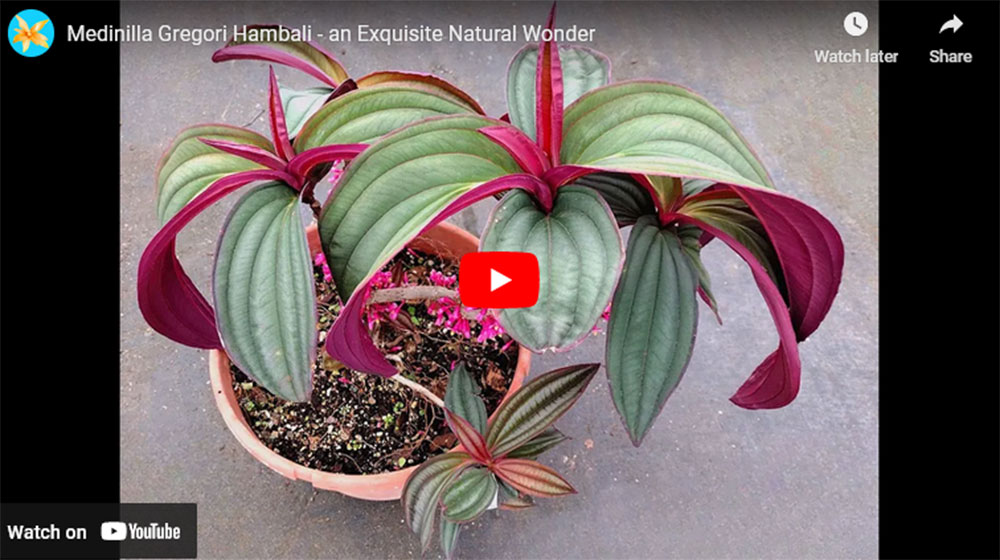 Welcome to the world of the Medinilla var. Gregori Hambali originated in Papua New Guinea! Prepare to be enchanted by this botanical marvel that showcases vibrant pink flowers gracefully cascading down its stems. The lush foliage, with its deep green color and bright mauve undersides, adds an extra layer of visual appeal, making it a true standout.
What makes this plant truly remarkable is its resilience and versatility. It thrives in moderate light conditions and can adapt well to varying levels of humidity, making it an ideal choice for both indoor and outdoor settings. Whether you're a seasoned gardener or just starting your plant journey, the Medinilla var. Gregori Hambali is sure to flourish under your care.
Caring for this exquisite beauty is a delight in itself. Regular watering and occasional misting are all it needs to flourish, rewarding you with lush foliage and an abundance of blooms. Watching this plant thrive and transform your space into a botanical paradise is an incredibly rewarding experience.
Elevate your surroundings with the captivating Medinilla Gregori Hambali. Its mesmerizing beauty and enchanting presence will captivate your senses and bring joy to your heart. Don't miss out on the opportunity to experience the wonders of this botanical masterpiece. Treat yourself to this magnificent beauty and be prepared to be amazed. This plant won't disappoint!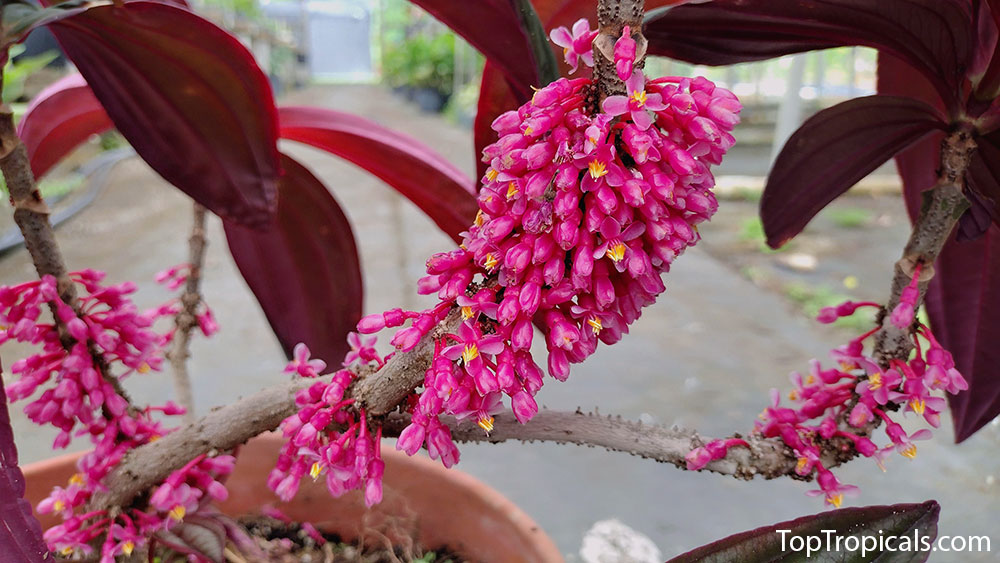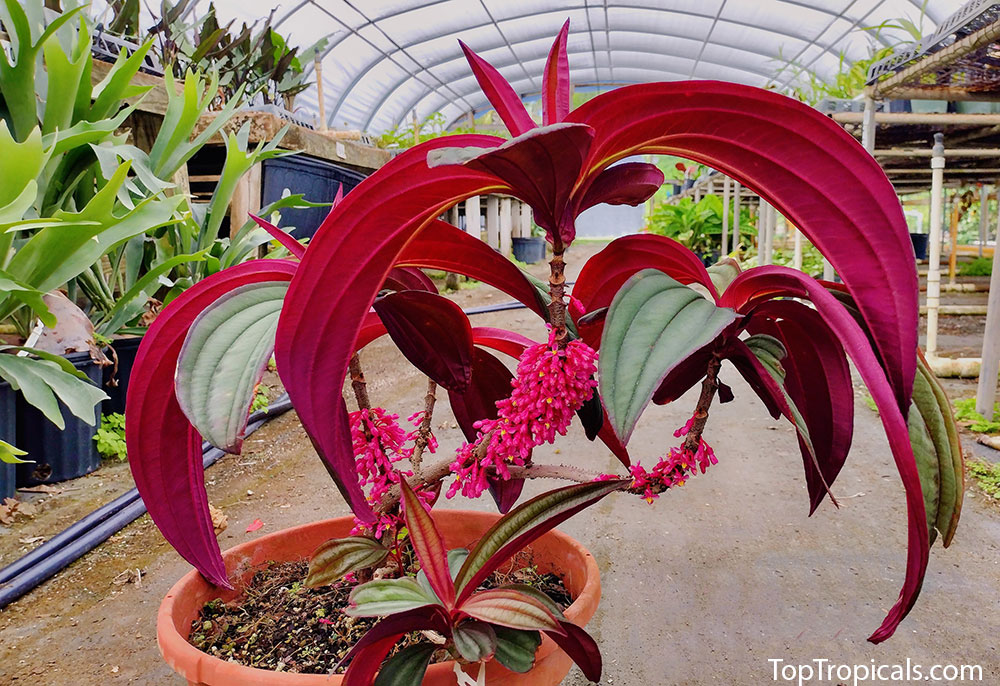 Subscribe to our Channel:
Stay updated with TopTropicals Videos by subscribing to our channel at YouTube.com/TopTropicals and get our latest video news of what is fruiting and blooming!