Date: 23 Mar 2020, Entry id: 1584969062-1
Garden Sustainability Tips: Live your Life. Dig your Garden.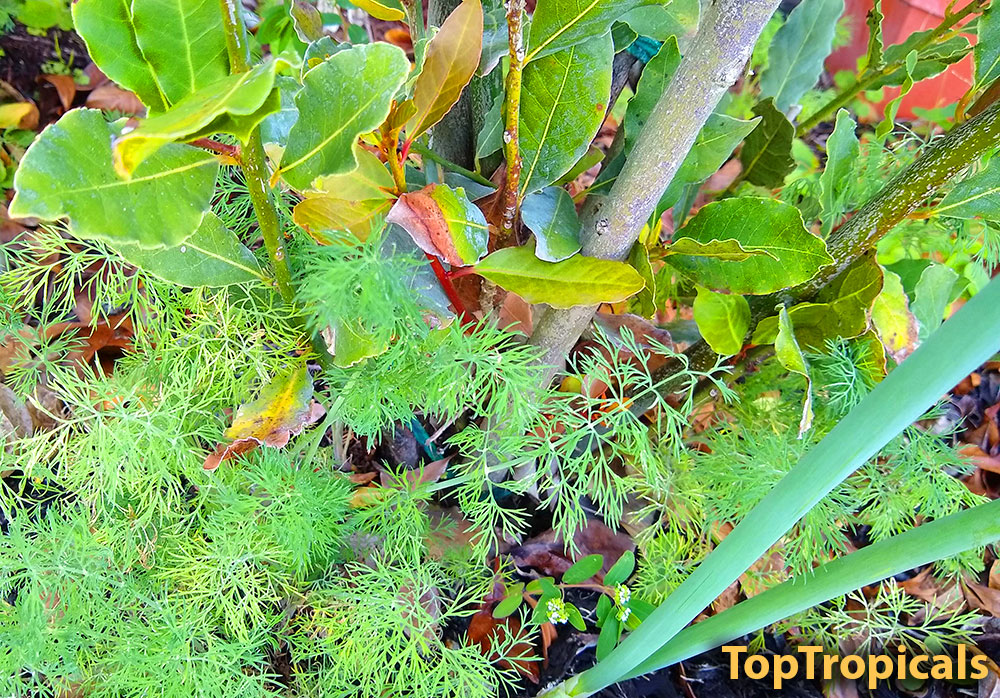 You can grow herbs and vegetables that can be easy incorporated into your home landscape. You don't need a raised bed for a few little things that will come really handy for your kitchen.
1. Parsley. Get a small 4" pot parsley plant from a local garden center. It grows super fast and just one plant can provide great healthy addition for your cooking for a few months. Plant in in full sun, under a tree or shrub, where it gets hit by a sprinkler.
2. Dill. This one grows from seeds quickly and easily. It also needs full sun and regular water.
3. Chives, or Green Onion. Don't through away "bulbs" from chives you got from the store. Stick them in the ground, pretty much anywhere in your garden. You will have supply of fresh chives loaded with vitamins right away (withing a few days!) and for many months. You can also plant an onion bulb (root-end down... duh) - this one will produce greens even faster!
4. Bay Leaf. If you live in a mild climate, plant a Bay Leaf in your yard (closer to the door - closer to the kitchen!). It is a wonderful healthy spice for soups and stews that makes them super flavorful. If your winters are cold, keep the plant in a pot. Bay Leaf makes a great undemanding houseplant that needs bright light, but very little water.
5. Cherry tomatoes are easy to grow, heat tolerant and even grow in lower light, so they are easy to incorporate into any existing landscape. Get Sunshine Boosters to double your crop: see how it works.
6. More herbs and spices. Check out our large selection of herbs and spices - they are on sale today!
7. Garden work is a great exercise. While the gym is closed - get to gardening. Read about Fun workout and Calories Burning Gardening.
8. Lemons. Vitamin C is your best friend for boosting immune system, and Lemons have tons of it! In areas where citrus can grow outside, Lemon tree is a must-have for your garden, or at least find a friend who has one! Citrus also makes a great house plant, so you can keep it in a pot, too. Just make sure to have a grafted tree that will produce right away.
Lemon Juice Health Booster Recipe
1. Squeeze juice from 1 lemon and mix it with 1 cup of water.
2. Add ice cubes and 1-2 tbsp of any flavored syrup (optional). You may add some fresh mint for Mojito flavor.
3. Enjoy this drink at least once a day.
4. Get a bunch of lemons, squeeze fresh juice into ice cube trays and freeze. 1 lemon = makes 1 ice cube. Store in freezer and use 1-2 cubes to make the above drink, daily.
Besides being rich in vitamin C that will boost your immune system, Lemon juice is a Natural medicine that helps to treat:
- cold and flu
- headaches and high blood pressure
- stomach problems
- insomnia
- and much more
Drinking lemon juice on regular basis will make your body stronger and more resistant to infections and many illnesses.
Please take good care of yourself and your loved ones. Stay healthy.