Date: 20 Mar 2020, Entry id: 1584694262-2
Thank you from Top Tropicals PeopleCats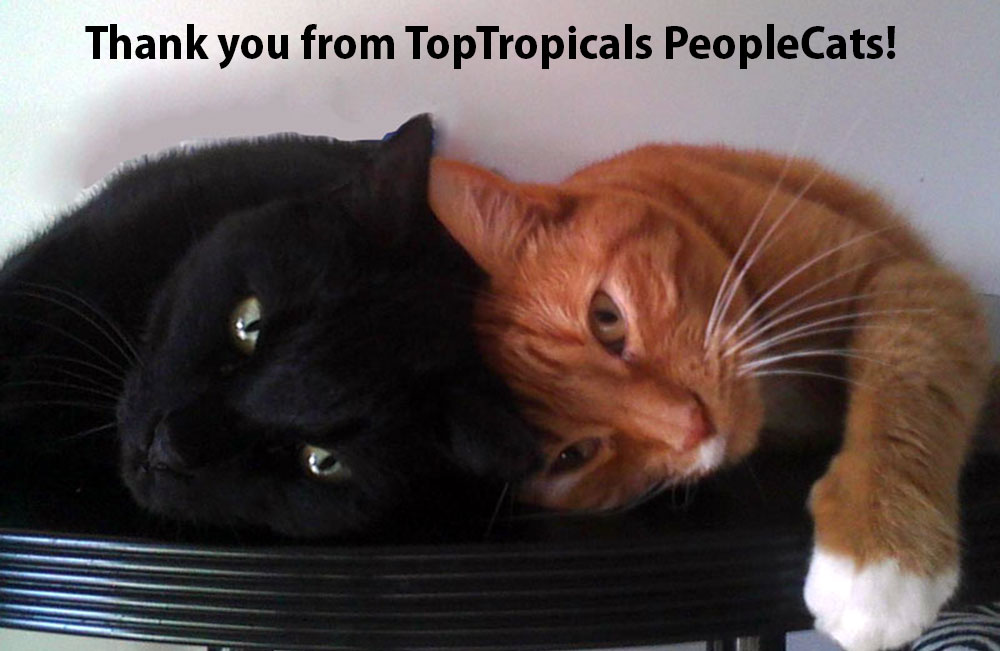 "Hold a true friend with both hands"
- Nigerian proverb -
Cat friends, thank you for your support!
"...Dear Friends at Top Tropicals,
Thank you for your Photo of Saint Gertrude of Nivelles. I did not know about her. Now I can meditate upon her to help all cats. Our pets, plants, and loved ones will help us during this world crises. My bees and garden certainly help me.
Again, thank you for your plant advertisements, (they are an education in themselves) and for your caring about I gatti! Saint Gertrude will help!
All best regards, auguri, di Frank La Rosa Mazza di Del Mar, California"
TopTropicals Cat Club
Thank you everybody for supporting us in helping PeopleCat Community! If you want to help, you may do so directly from our website. Check out the Video: Meet PeopleCats of TopTropicals and more Cat of the Day stories.

Mr B is saying Hi and for those asking about his GPS on his collar: he uses Tractive for his personal cell service. Mr B makes 2-3 miles a day, staying active and healthy. Not bad for a 13 y.o. cat!