Date: 23 Jan 2020, Entry id: 1579773661-2
Meet PeopleCats of TopTropicals. Cat of the Day: Weasley the Immigrant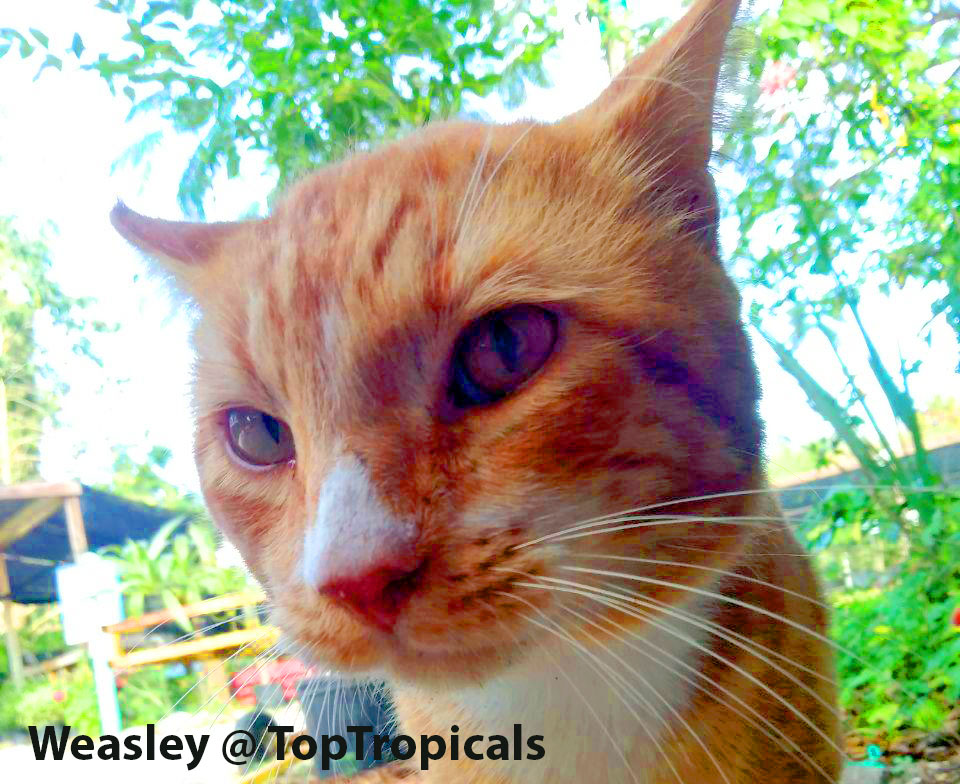 Weasley came from the neighborhood cat community (our neighbor takes care of at least a dozen of cats). Whether TopTropicals dry food tastes better than neighbor's, or simply he is such an enthusiast of tropical gardening, he hangs out with us all the time.
When you see him in our Garden Center drinking milk or chilling right on the walkway with other PeopleCats, don't get him confused with other two ginger cats we have: Barcy and Snitch... as well as the Russian Blue cat with a similar name Wesley...
Although Weasley currently has a status of a legal immigrant, he feels pretty confident around our greenhouses and will be happy to give you a tour. He is still a volunteer here but has already applied for a permanent residence and a full time position, so his food needs are being added to our cat payroll.
When visiting TopTropicals nursery, feel free to add your donation to a Cat Jar located in our office by customer's computer. We appreciate everybody's help - every penny goes to PeopleCat's needs.
Check out Video: Meet PeopleCats of TopTropicals and more Cat of the Day stories.