Date: 25 Nov 2019, Entry id: 1574659562-2
Meet PeopleCats of TopTropicals. Anna Banana's Kiki and Bandit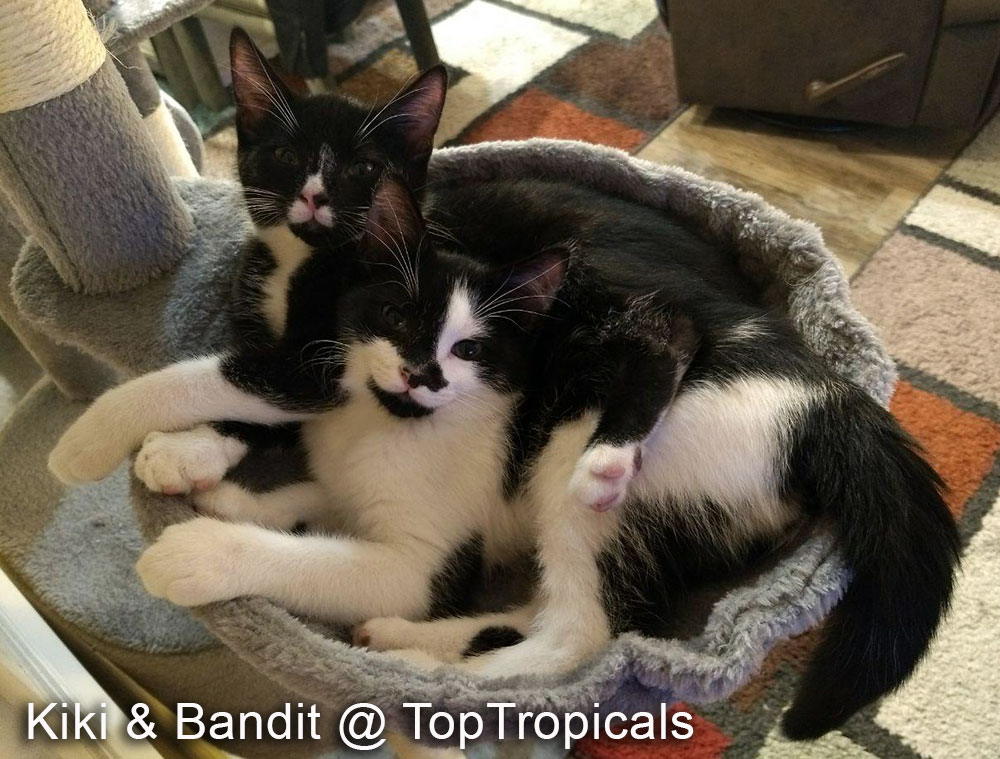 Everyone knows and loves our Anna Banana - the Heart of Top Tropicals Customer Service. Today she found herself another exciting project... to build a Cat Play Room! She sacrificed her whole living room and the whole paycheck for that.
The girl kitty with a black face is Kiki Tails. She is a bobtail. Bandit is a black and white boy with a white tip on a black tail. Anna Banana got them when they were just 7 weeks old. Kiki and Bandit were born on August 26, 2019, in Buckingham, just down the street from Top Tropicals Nursery!
Call Anna Banana's direct line 239-771-8081 to say hi to Kiki and Bandit! We will follow up on these babies and soon will update you with their new stories. Stay with us!

Attention, Contest: Cats in the Garden
Now, here is Anna Banana's million-dollar question to her favorite customers: how do Cats and Plants go together in your garden or indoor plant collection? Tell us how your cats help you to grow plants, with pictures! The Winner will receive a FREE plant of $50 value! Participating stories and photos will be featured on Top Tropicals Facebook page.
Please use our contact form to submit your stories with pictures, with a subject "Cats in the Garden Contest"
Check out Video: Meet PeopleCats of TopTropicals and more Cat of the Day stories.