Date: 14 May 2019, Entry id: 1557810062-2
How to get gingers to bloom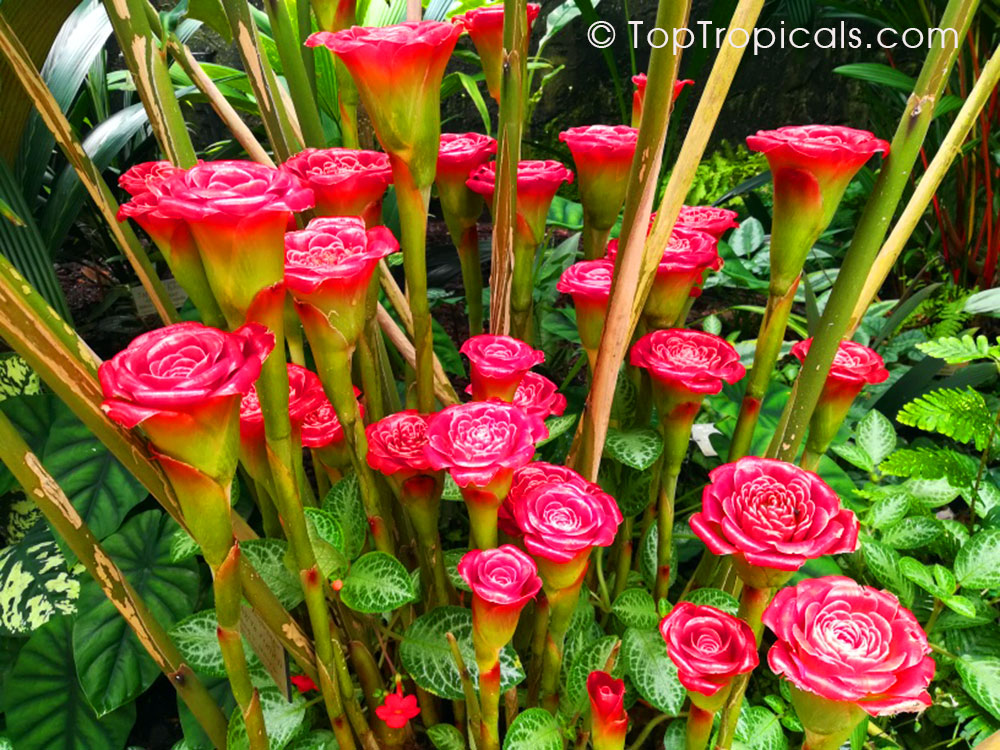 Q: I have several gingers in my yard, including Red Torch, Lobster Claw, and Red Bamboo Ginger, they grow beautifully but only produce large dark green leaves and no flowers. Is there anything I can do to make them bloom? Do they need any special fertilizer?
A: Gingers are easy to grow tropical plants with so many benefits, giving us unique spice, and showy flowers (including long-lasting cut flowers!) - where other plants fail, especially in deep shade. They are not fussy about soils and even water once established. To keep your gingers happy, follow these simple steps:
1. Bright light is essential for flowering, but planting gingers in semi-shade or filtered light will keep them stress-free from burning summer rays.
2. Water gingers regularly until they established and start producing new leaves and stems. Once they start clumping, you may reduce watering to a minimum 9once a week or so), or rely on your sprinkler system.
3. Once the plant is established, start using fertilizer to induce flowering and healthy growth.
- We recommend granulated "smart release" fertilizer for all tropical plants. For gingers, the best formula is Tropical Allure. It provides all macro- and microelements essential for the healthy growth of the plant.
- Apply balanced water-soluble plant food for Gingers, Heliconias and Bananas - Broad Leaf Plus - once a month.
- Additionally, you may also add to the menu flower booster Pink N Good Daly Plant Food - this fertilizer is used in very low concentration and can be used with every watering.
4. Remove old dry and yellowing leaves with sharp cutters to avoid pest problems and keep good air circulation around these clumping plants.
5. Keep soil covered with 1" mulch to protect from weeds and maintain the optimal amount of moisture for the rhizomes.
Check out our specialized fertilizers for different plants - for all your gardening needs!