Date: 11 Jan 2019, Entry id: 1547197262-2
Growing plumeria from seed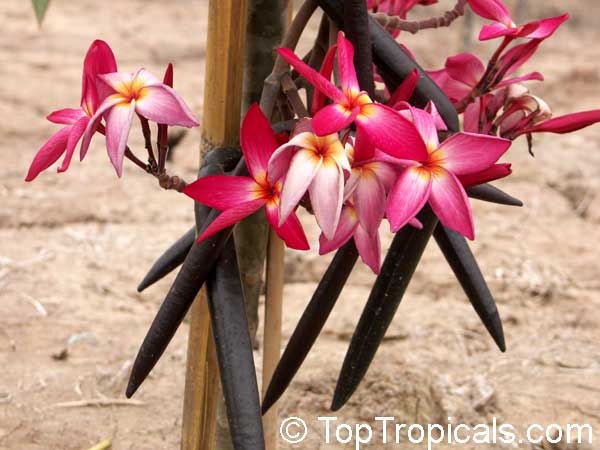 Q: I purchased a Plumeria from your company. It has done quite nicely and now has produced a seed pod. Please forward me information on how to care for it and use the seeds that may be inside to propagate another plant.
A: Wait until seeds are ripe (seed pod turns brownish). Soak seeds overnight. Use only well-drained soil. The ideal mix is Adenium mix that we use for desert roses and Plumerias. Insert the heavy end of seed 1/4" into the soil, leaving feathered end exposed. Place the pot in direct sunlight. Don't allow the soil to completely dry out, but don't let it be soggy. Germination occurs usually within three to four weeks. Do not overwater.
Click for Plumeria and Adenium quick sale - 50% OFF with FREE shipping! Exp. 1/15/19.
Check out our full selection of plumerias - all with FREE shipping!