Date: 2 Nov 2018, Entry id: 1541138163-2
Amazing root growth after treatment of SUNSHINE-SuperFood!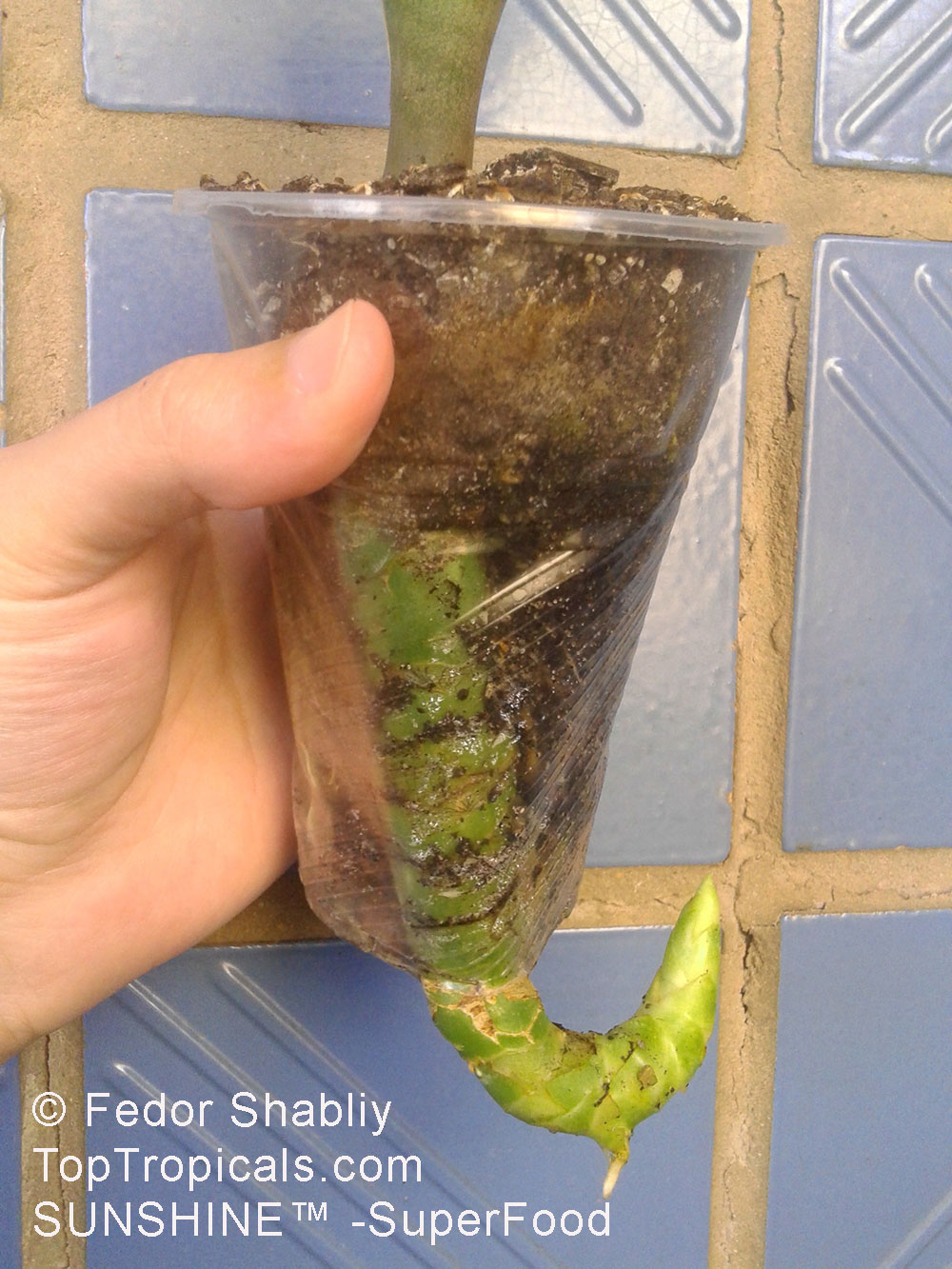 This Sansevieria grandis leaflet planted indoors in a plastic cup was treated with SuperFood once a week, along with regular monthly N-P-K, for a couple of months. On the photo, you actually see not just a ginormous root but a whole new plant started forming through the colossal size root sucker trying to find its way out. A pretty impressive result for a small plastic cup! The cup was protected from the sunlight, sitting inside of a dark planter. The plant received filtered light sitting on a windowsill with Eastern exposure.