Date: 7 Oct 2018, Entry id: 1538910096-2
FEATURED PLANT:
Jasminum sambac Belle of India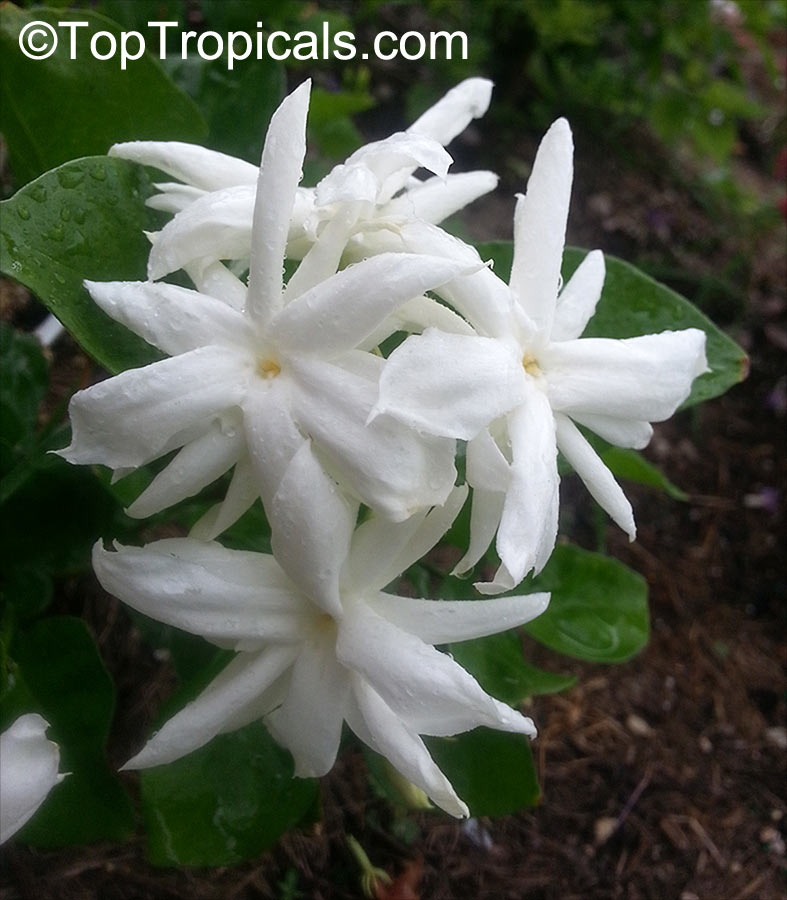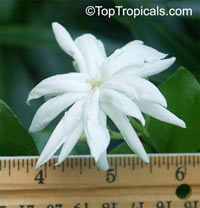 Check out a QUICK VIDEO: Belle of India Jasmine.
Lovely Jasmine Belle of India makes you feel pretty and loved!
This one is the most wanted variety with elongated petals that are sweetly scented. Compact and slow growing shrub, it makes a great houseplant and flowers freely throughout the year. The most profuse flowering is from Spring to Summer.
Called pikake in Hawaii, Jasmine sambac is the plant used to flavor the jasmine tea and making perfumes. Perfect houseplant takes both sun or shade, it is a beautiful fragrant everbloomer for your home and garden.
Belle of India is a slow grower, with pale green pointed leaves and double flowers with elongated narrow petals. Prefers filtered light for a better look of the leaves, but will tolerate full sun. In fact the more sun the more flowers you get.
Secrets of successful culture:
1) use only well-drained potting soil
2) keep the plant a little bit on a dry side so roots don't get too wet. Water again when the soil gets slightly dry.
3) Use micro-element mix - SUNSHINE Superfood works the best. It will keep leaves nice and green and induce more profuse flowering.
Stay updated with TopTropicals Videos by subscribing to our channel at YouTube.com/TopTropicals and get our latest video news of what is fruiting and blooming!