Date: 13 Sep 2018, Entry id: 1536827762
Season Colors from Kristi, TopTropicals Flower Queen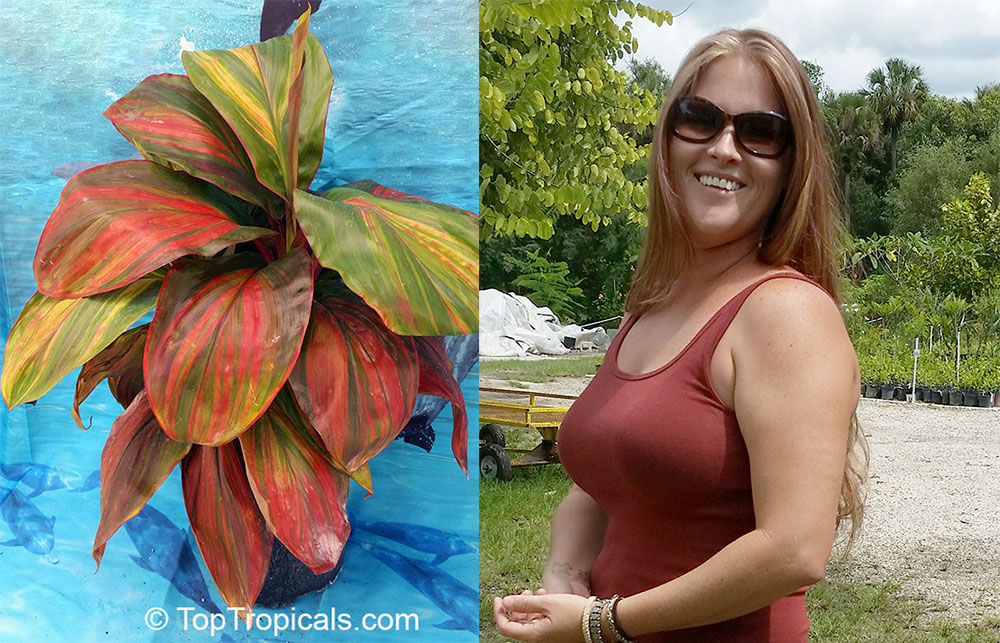 Q: I live in New Jersey and I have a collection of potted tropical plants in my sun room. Our Fall season comes in bright colors, do you have something with colorful foliage for Fall?
A: For our northern customers it's almost time for the changing of the seasons. It is a very exciting and enjoyable time. The onset of fall means, less humidity, cooler nights and the Fall foliage. Here in Florida we do not get the chance to see the changing of the leaves, except maybe a few like Florida Maple Tree. So we use plants that mimic the season change, for all year round color! These are a few examples of the plants with colorful leaves that you may use for your Fall colors, plus remember - there is always a big list of Fall and Winter Flowering Tropicals!
Colorful tropical plants for Fall
Hibiscus tiliaceus - Variegated Mahoe
Acalypha wilkesiana - Chicago Brick Copper Leaf
- see all
acalyphas
Mussaenda philippica x flava - Calcutta Sunset Marmelade
Pseuderanthemum atropurpureum Purple Haze
Acer rubrum - Red Maple
Adenium Nil
with red veined leaves
Cerbera x manghas hybrid - Enchanted Incense
Cordyline fruticosa Willies Gold
- see all
codyline
Graptophyllum pictum Chocolate Queen
See Fall and Winter Flowering Tropicals.