Date: 13 Nov 2022, Entry id: 1668328562-1
Vietnamese Mickey Mouse Plant...
Hoa Mai - for good luck!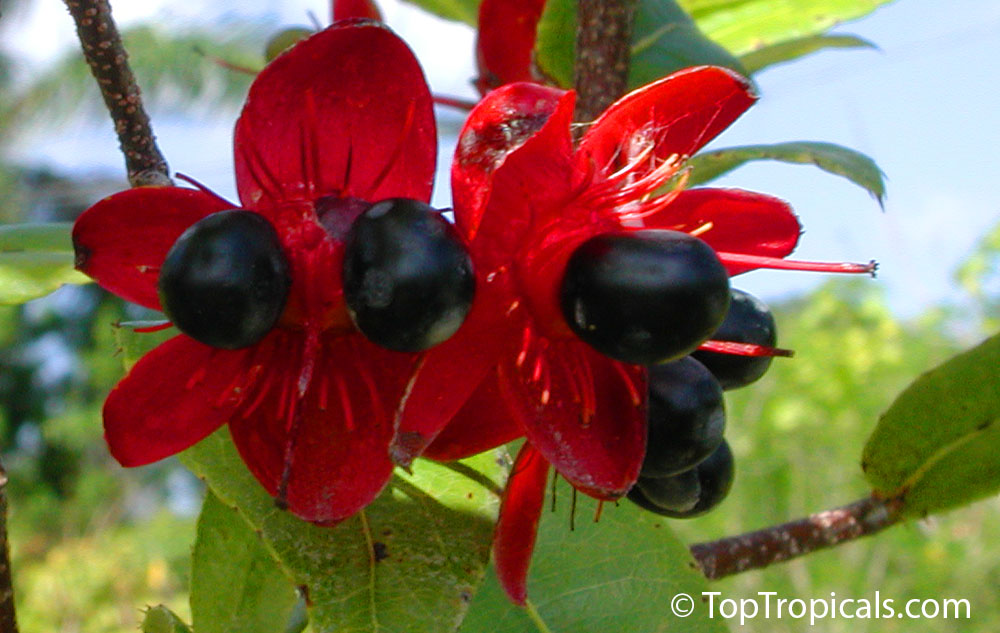 Ochna integerrima (thomasiana)
What is the yellow flower that brings good luck on Vietnamese New Year (Tet) Celebration? Why is it called Mickey Mouse Plant?
The most celebrated flower in Vietnam, Ochna integerrima, called in Vietnam Hoa Mai or Mai Vang, blooms profusely on the occasion of Tet, the Vietnamese New Year. Commonly known as Yellow Mai Flower (Hoa Mai literally means "yellow blossoms"), this plant is considered the quintessential symbol of Spring. In Southern Vietnam, Hoa Mai are some of the first plants to flower.
This plant is a must for exotic plant collection. It is a rather slow growing, medium size shrub that can be trained into miniature tree. In winter the plant is covered with pretty bright yellow flowers, believed to bring good luck and prosperity. They are followed by cute shiny black berries on bright red sepals that resemble the face of Mickey Mouse.
The plant is easy to grow and relatively cold hardy to light freeze. Start fertilizing your Hoa Moa plant right now through the Winter to encourage early blooms. Luckily, we have a perfect bloom booster liquid fertilizer that is safe to use year around, including Winter months: Sunshine Boosters MegaFlor!
Lunar year 2023 will be a year of the Cat on the Vietnamese zodiac, from January 22nd, 2023 to February 9th, 2024. Cat is the fourth sign in Vietnamese Zodiac, taking place of the Rabbit in Chinese Zodiac.