Date: 23 Oct 2020, Entry id: 1603478369-1
Cashew Nut tricks and challenges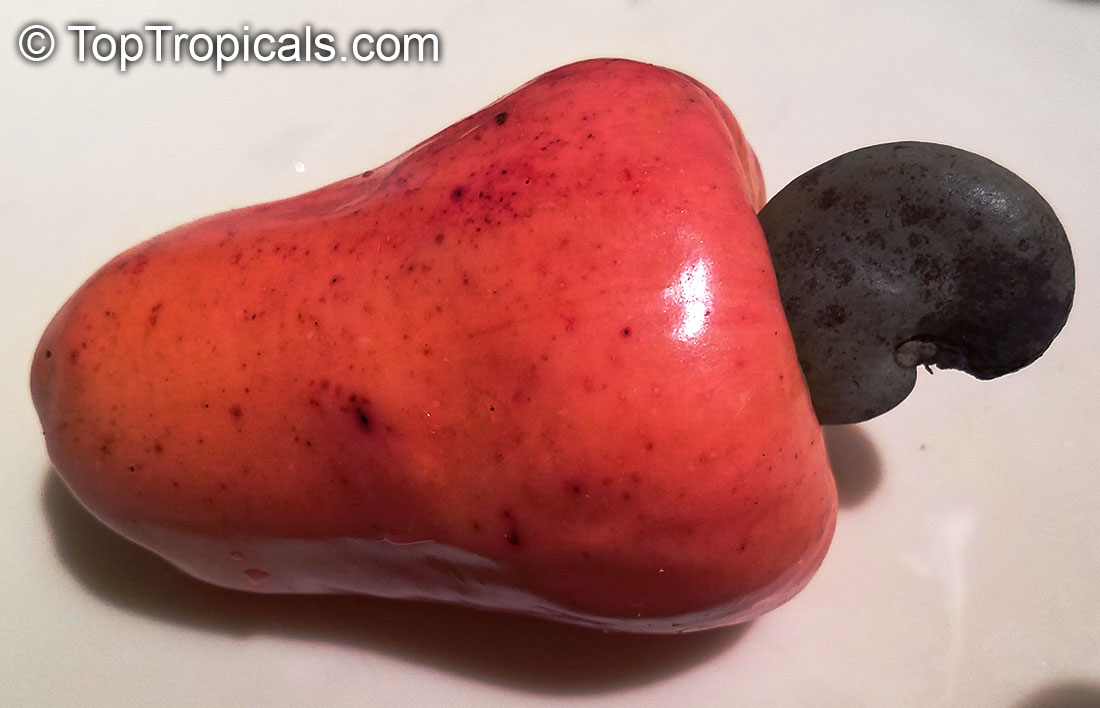 Q: I bought a cashew plant in May of this year it has been slow-growing well then all of a sudden it started dying. I have cut it back halfway down. So a plant that was close to 3 ft tall is now 1 1/2 feet. I see new leaves trying to spring closer to the root. Help! It's in a huge 18" wide pot, I have not put it in the ground yet. I am in the Orlando area.
A: Generally speaking, Cashew is not the easiest plant to grow. Cutting it down added more stress to the plant. A few thoughts:
1) Chances are, the tree was over-watered (possibly summer rains, we had pretty wet summer this year in FL). Cashew trees are very sensitive to over-watering while young. Considering it sits in pretty large pot, this may have created soggy conditions. Don't bother repotting the plant now, just try to reduce watering. We have less rains now. If you have automatic sprinklers, move it away from sprinkler so you can control moisture manually. Even better - move it under roof (lanai, etc) where it still can get lots of bright light, but you can control water.
2) In Orlando, winters are too cold for this tree. Make sure to protect it from cold - bring inside when temperature drops below 65F, especially considering that the plant is still struggling.
3) Keep in mind that Cashew is semi-deciduous tree, meaning it looses leaves during cooler period. If all leaves are gone but the stem still green (after nail scratch) - just give it time, it may start growing vigorously in Spring.
4) You may apply Sunshine Boosters with every watering (which should be once a week, or even less frequent if the soil is still moist) - SUNSHINE C-Cibus - Crop Nutrition Booster
Keep the plant in full sun or at least very bright filtered light. It must be always warm. Bring inside if below 65F.


Photo above: Cashew Tree flowers are so amusing!