Date: 24 Aug 2019, Entry id: 1566642062-2
Growing a Plumeria Tree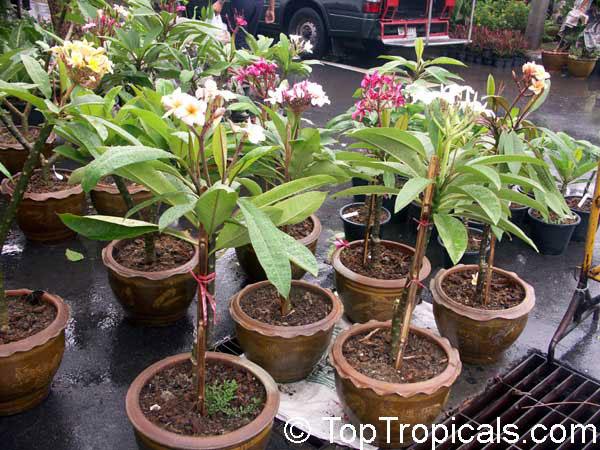 Q: I have a graft plumeria that is growing sideways. The leaves seem to be growing upside down. I tied it up with yarn and a bamboo stick last night. Will it grow strong enough to support itself without stakes or should I just let nature take its course and take the yarn and stake away?
A: You should definitely help the tree and keep the stick. The tree will eventually straighten out. It will have a strong trunk and you will be able to remove the supports.
Make sure to feed the Plumeria tree to provide enough energy for fast growth and strong trunk:
Plumeria Top Dress - Smart-Release Booster.
Check out all Plumerias from our store, they are 15% OFF today!