Date: 19 Aug 2019, Entry id: 1566204361-1
When is the time to repot?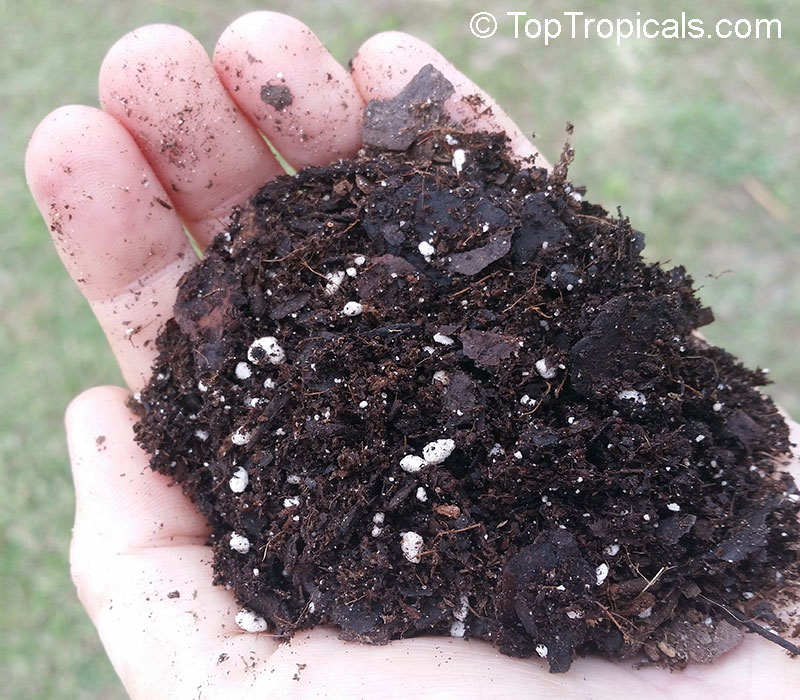 Q: According to your instructions, I understand that plants need to be placed in bigger pots. But my question is, say I plant each plant in 18in x 18 in x 18 inch square pots, how many weeks, months or years can the soil be good for these plants? When will it be time to change soil? Any specific soil recommendations?
A: Repotting is required usually once a year. It depends on the plant and growth rate of course. The best way to check if a plant needs stepping up is to check its root system. Carefully turn the pot upside down and pull the pot off the roots (make sure to support the plant from the bottom). If a root system is very dense, it is time to repot. It is an easy check with smaller plants; if a plant is large and hard to turn "upside-down", check drainage holes: if roots start growing through the holes, it is definitely time to step up. Make sure to use pot size only a few inches bigger in diameter than the existing one: just enough for the root system plus 2-3 inches extra space; do not use oversized pots to avoid root rot. Use only new quality potting soil and make sure it has perfect drainage characteristics. We recommend Professional Soilless Mix that contains soil conditioners such as aged pine bark and perlite, and contains a large percentage of coconut fiber that plants love the best. Coconut fiber is a perfect growing mix and considered a hydroponics media, you will never have problems with root rot.