Date: 8 Aug 2019, Entry id: 1565261761-2
Tabernaemontana africana - a bush or a tree?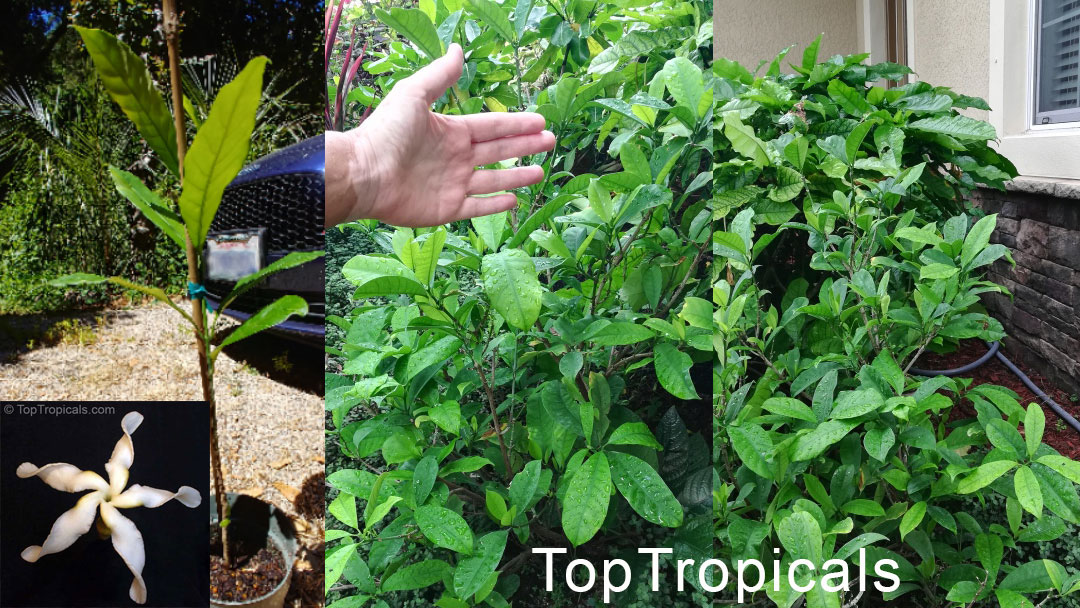 Q: I received a Tabernaemontana africana, but it is not the compact cultivar, from the photo, this is definitely the tree version, not the compact version?
A: The plant in your picture is Tabernaemontana africana and it is a shrub version, not a tree. The plants we have in stock are smaller size but very vigorous so they can be trained into standards.
We have this plant in our garden in the ground (3 years old) and by now it bushed out and remains under 4 ft without any pruning. Just keep in mind this plant requires regular applications of micro-elements, because the species is very susceptible to iron deficiency. The supplement we use, in case you notice any leaf yellowing, is Sunshine-Superfood.