Date: 24 Jun 2018, Entry id: 1529838056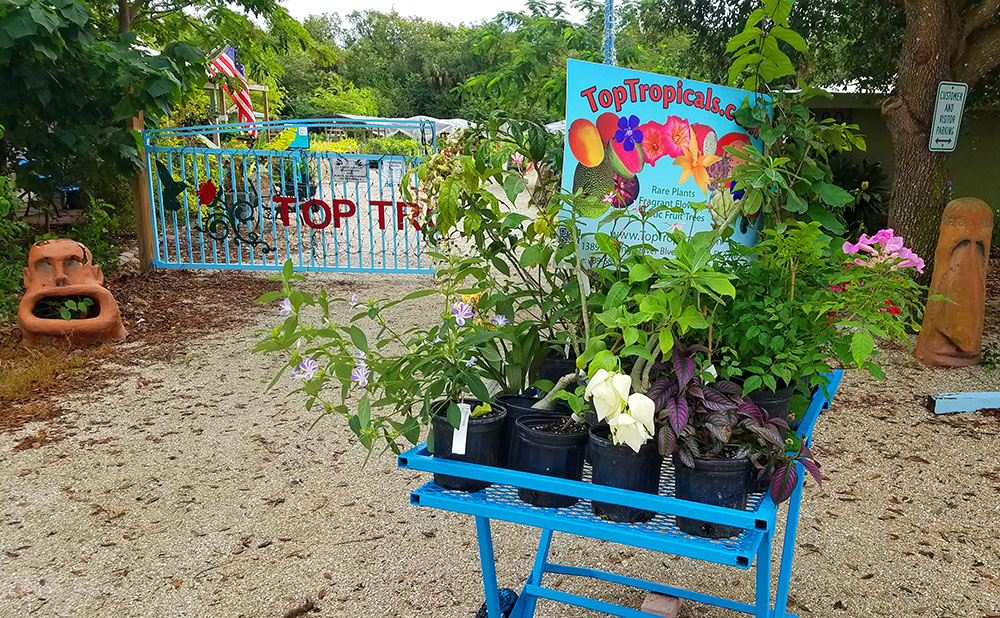 Winter Flowering Plants
Take advantage of the late season tropicals! Brighten up your winters with spectacular flowers and winter producing fruit trees!
Many Floridians move up North during hot summer months, our snow-bird season usually starts late September and ends by Mother's Day in May. Many of our local seasonal customers planting those flowering and fruiting species that they can fully enjoy while staying in Florida. Below you will find a few specials that are in bloom right now.
Check out full list of winter bloomers and late season plants, and download a PDF chart of the most interesting tropical plants that will flower and fruit for you in Fall, Winter and early Spring. Some of them are ever-blooming, others are late- or early season.
Visit our Garden Center in Ft Myers FL and see those blooming specials right now at our front office display!