Date: 24 Jun 2018, Entry id: 1529836573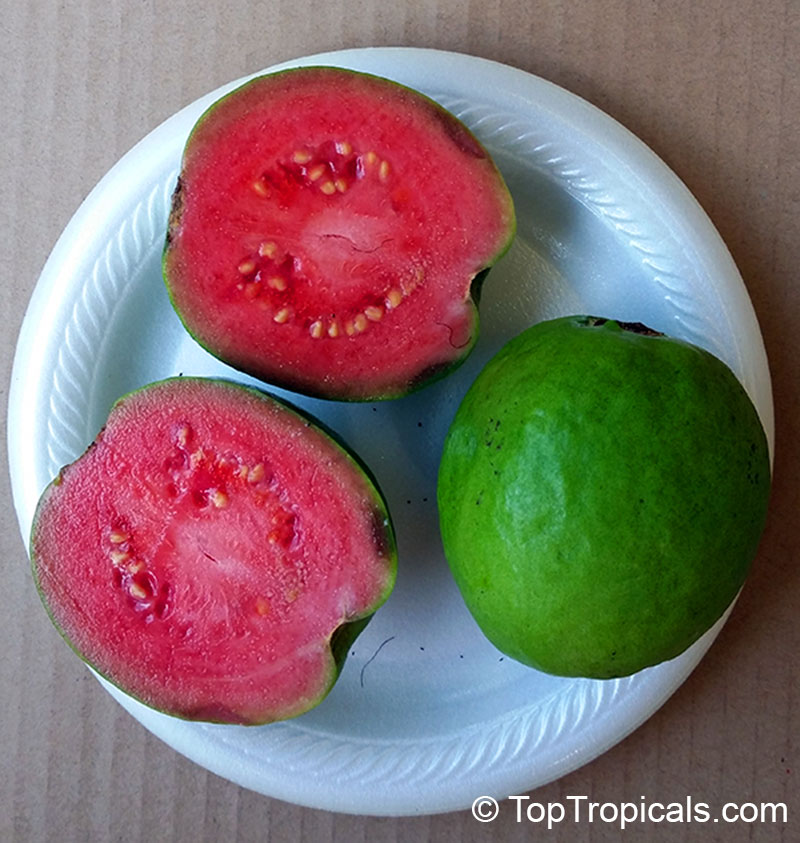 Varieties of Guava
Q: We were just in Australia where guava juice was available in the markets. Pretty sure I can grow different varieties of Guava's here, as I have 3 already, but wondering if it would be psidium guajava or littorale as the best bet for making the pink juice we enjoyed. Thanks so much, your plants are so healthy when they arrive!
A: Both species are used for commercial juice making. We grow lots of Psidium littorale - Cattley Guava, Strawberry Guava - and we make delicious juice. Psidium guajava - Tropical Guava, Guajava - is less juicy, fruit is somewhat dry, but it still has a great flavor; you may need to add water to blended pulp. And sugar - add it to both kinds of fruit!
Check out our Guavas!