Date: 24 Jun 2018, Entry id: 1529834427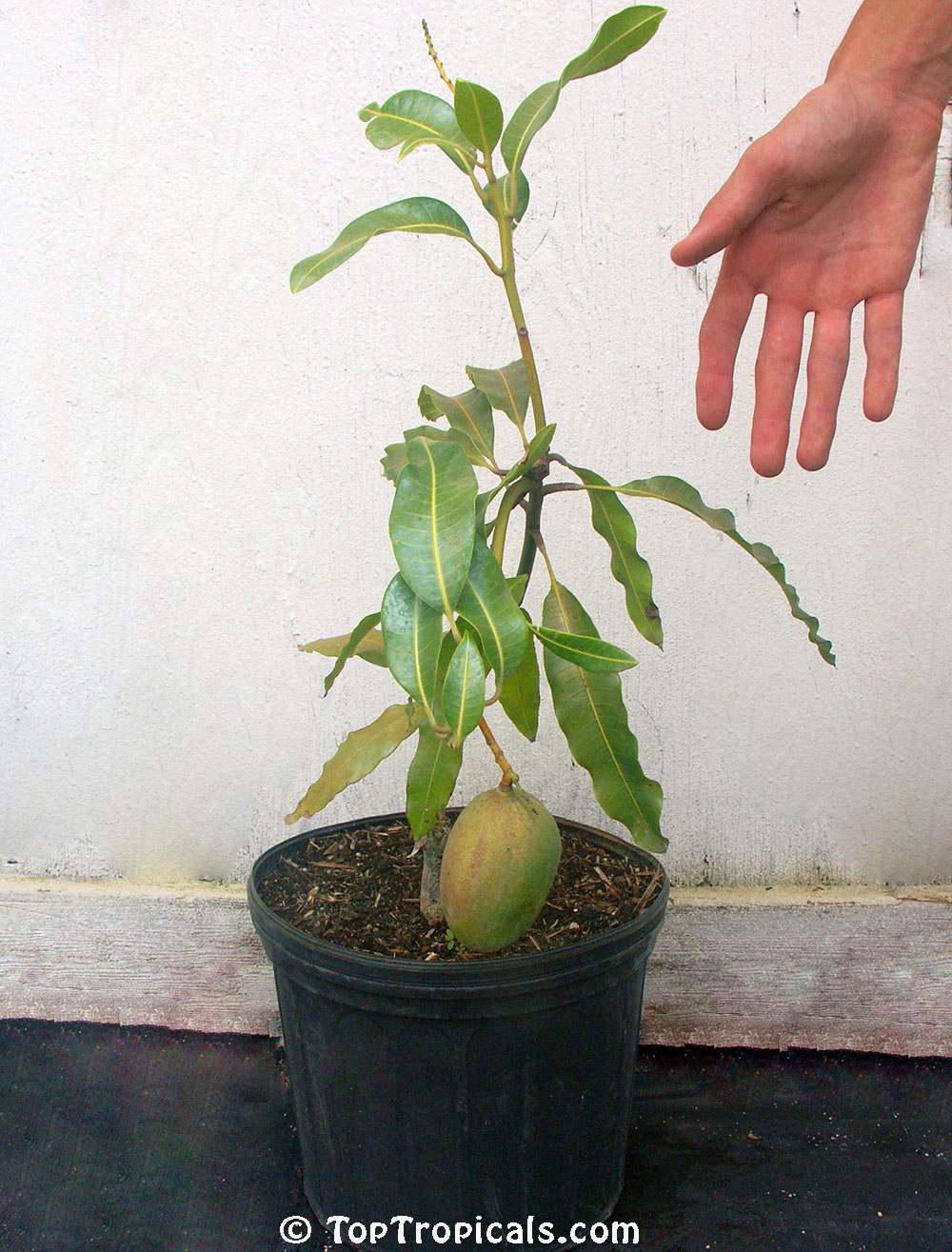 URBAN TROPICAL GARDENING:
10 secrets of successful Container Mango growing on a balcony.
Q: I live in Miami in apartment on a second floor, and I have a balcony with SE exposure. I wonder if I can grow a mango tree in a pot? Will it fruit for me? I recently moved to South Florida and I don't know much about tropical plants; but I tasted real fiberless mangos from someone's garden - it was so delicious and different from those in the grocery store. I wonder if I can have a fruiting tree on my balcony? And if yes, how do I plant and take care of it?
A: Yes, you can! Here is what you need to do:
1) Temperature. You are lucky to live in Tropics, keep it on a balcony year round.
2) Light. Position the pot in a spot with the most sun exposure. Mango trees can take filtered light too, but the less sun, the less fruit you will get.
3) Soil and Container. Use only well drained potting mix. Step up the purchased plant into next size container (3 gal into 7 gal, 7 gal into 15 gal). When transplanting, make sure to keep growth point (where roots meet the trunk) just at the top of the soil. Covering base of the trunk with soil may kill the plant.
4) Water. Water daily during hot season, but only if top of soil gets dry. If it still moist, skip that day. Mangoes (unlike Avocados!) prefer to stay on a dry side.
5) Fertilizer. Use balanced fertilizer once a month, 1 tsp per 1 gal of soil. Do not fertilize during fruiting - this may cause fruit cracks.
6) Microelements. Apply SUNSHINE-Superfood once a month. This will help your mango healthy, vigorous, and resistant to diseases. Use SUNSHINE-Honey to make your fruit sweeter.
7) Insect control. Watch for scales and mealybugs, clean with solution of soapy water + vegetable oil (may need to repeat 2-3 times with 10 days interval), or with systemic insecticide like imidacloprid only as needed (if non-harsh treatment didn't help). Most Flea shampoo for dogs contain that chemical, you may try that shampoo solution.
8) Trimming. Once potted, do not remove leaves that are discolored or have spots until new growth appears. Dark dots on mango leaves, especially in humid climate like Florida, may be signs of fungus. Treat with fungicide according to label, and remove only badly damaged leaves. Trim crown as needed after flowering and fruiting (by Fall). Train into a small tree, and you may remove some lower branches eventually.
9) Flower and fruit. Mangoes are winter bloomers with bunches of tiny flowers coming in thousands. Many of them set fruit (if pollinating insects present). Keep in mind that young trees can only bare a few fruit. Normally a tree will drop excessive fruit and keep only a few that it can manage. To save the young tree some energy, remove fruit if too many and leave only 2-3 for the first year. It will pay you next year with more abundant crop.
10) Variety. Last but not least: Choose the right variety for container culture! Pick from "condo" dwarf varieties such as Icecream, Nam Doc Mai, Carrie, Cogshall, Julie, Fairchild, Pickering, Graham, Mallika, and a few others - check out Mango Chart pdf and full list of our Mango varieties.