Date: 9 Nov 2019, Entry id: 1573335362-2
Meet PeopleCats of TopTropicals. Gordon Freeman: the Veteran, son of the Veteran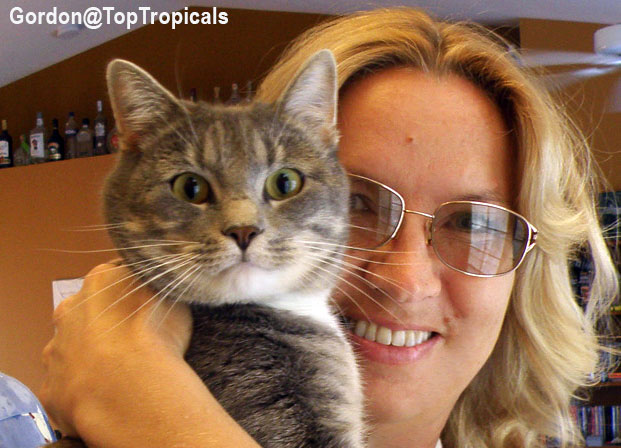 Gordon Freeman is one of the oldest cats, a True Veteran, and a Son of the Veteran. He was born at our old location back in Punta Gorda on November 11, 2008, when our son Alex just came back from Iraq, where he was on a military mission. So Gordon adopted him! Along with Alex, Gordon Freeman is taking care of our Country security, and is an active supporter of our Troops. This Veterans Day, his daddy Alex is again on a mission overseas, protecting our Freedom. Gordon Freeman is waiting for him to come back soon.
Our prayers are with our Soldiers. Stay safe and sound, and get back home soon!
Happy Birthday, Gordon! Happy Veterans Day!
Check out Video: Meet PeopleCats of TopTropicals and more Cat of the Day stories.

Gordon 2008

Gordon today