Date: 30 Jan 2019, Entry id: 1548837062-1
How to set up indoor lighting for tropical plants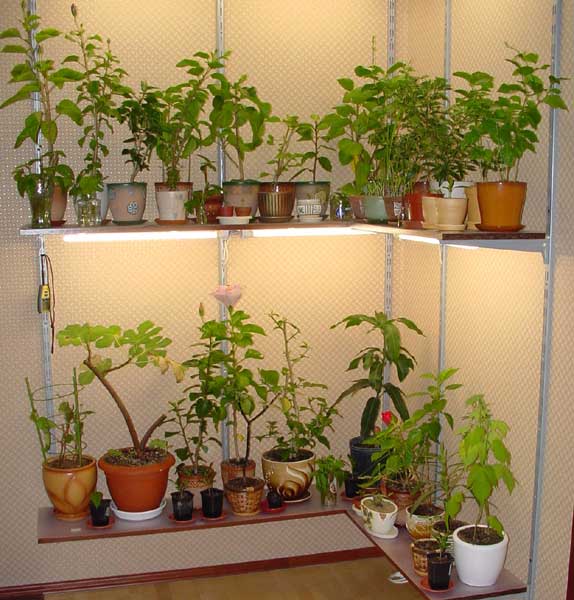 Q: My tropical plant collection goes indoors for winter. I have over 100 plants now and all windowsill space is taken. I am planning to build some shelves so I can also start some rare seeds indoors. Can you advise me on the choice of the grow lights so I can do it right?
A: Indoor plants are very unlucky: they have to grow in "caves," and everybody knows that plants don't grow in the caves. The luckiest plants win sunny windowsills, but even there they dwell rather like in underbrush under tall trees, where the sun illuminate them only early in the morning or in the evening, and its light is diffused by foliage. Usually, domestic plants are in desperate lack of illumination not only in winter but also in summer. No light - no growth, no flowering. So, plants need extra light to compensate for the lack of illumination in the "room-cave" conditions. And here is some science behind it...
Check out our selection of tropical plants tolerant to low light conditions.