Date: 25 Jan 2019, Entry id: 1548408663-1
BELOVED AMAZON LILY
By Mark Hooten, the Garden Doc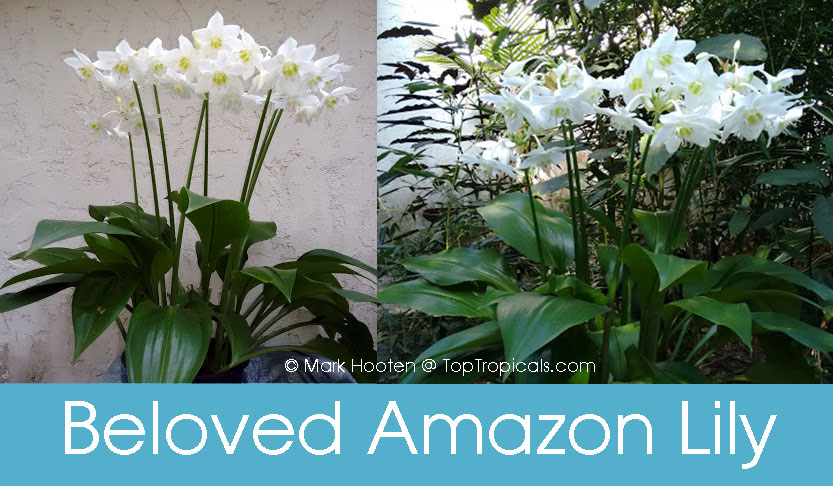 Question: I'm hoping you can recommend a lush looking houseplant which will be happy in an otherwise bright "sun room" which receives only a little actual sunlight. Something that looks tropical and exotic, and maybe even makes flowers which are fragrant?
Answer: Perfect timing because at this moment, my much beloved Amazon Lily (Eucharis grandiflora) is currently flowering spectacularly! I've had this particular plant for nearly twenty years, and it's one of my absolute favorites.
Check out our large selection of rare beauties that are great as houseplants.