Date: 21 Jan 2019, Entry id: 1548067862-1
Garden-burned Calories in 30 minutes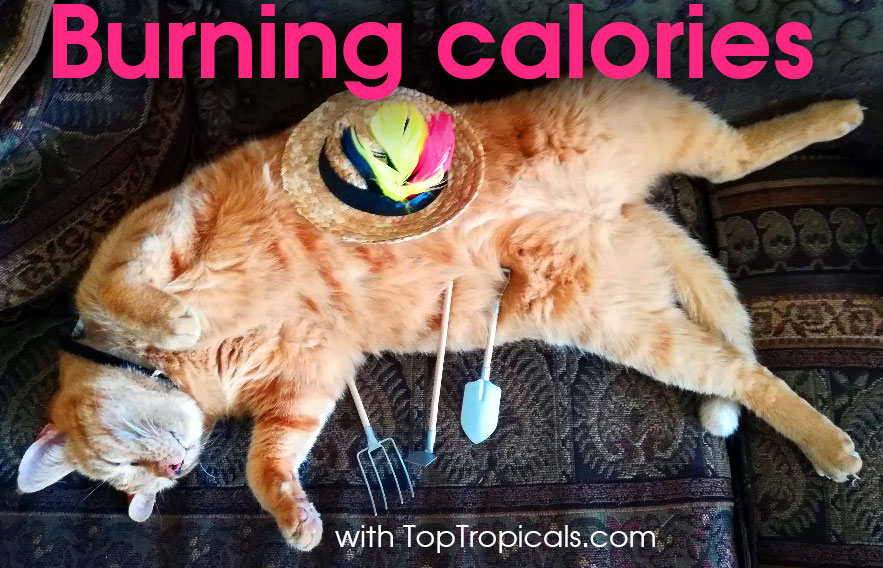 This is interesting! According to Harvard Medical School research, gardening activities are compared with some serious workout! Calories burned in 30 minutes by:
Walking 178
Bowling 133
Gymnastics 178
Dancing 244
Planting seedlings, shrubs 178
Planting trees 200
Gardening-weeding 205
Digging, spading dirt 222
So what are you waiting for? Start losing weight now by planting a tree and dancing!