Date: 24 Jun 2018, Entry id: 1529836720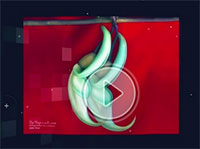 NEW SLIDESHOW: Top Tropicals - We Grow Happiness!
Look at these most spectacular flowers of the Tropical World.
You can have them... We can ship!
Whether you live in Tropical Florida or Downtown New York, you can grow tropical plants and enjoy the beauty of fragrant flowers and exotic fruit. Bring some happiness into your life and let us do the rest - grow these plants for you and give you some advice how to keep them happy.
Stay updated with TopTropicals Videos by subscribing to our channel at YouTube.com/TopTropicals and get our latest video news of what is fruiting and blooming!