Date: 2 Jun 2022, Entry id: 1654151162-1
New Video:
Giant Potato Tree - Solanum macranthum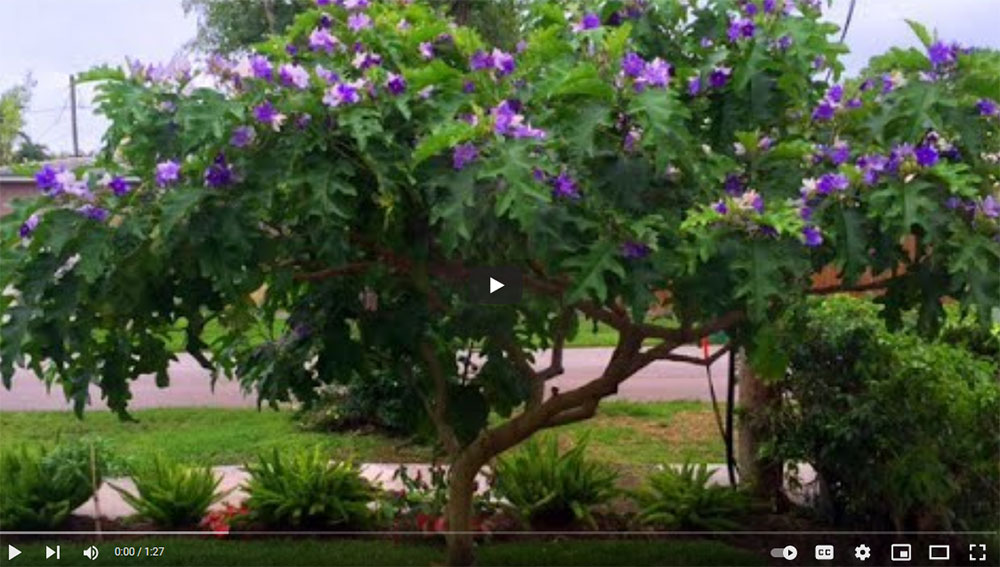 ...The Giant Potato Tree is a showy and very fast growing specimen tree of small to medium size. This plant grows quickly into a bushy tree of 15 feet in height and 15' wide. So this is a great solution when you need to get shade right away - within a couple of months! The leaves are huge, lobed and prickly. Flowers are slightly fragrant and change their color from white to pink to lavender as they mature. This tree is a great choice if you need to create a shady area in your yard within just a few months!..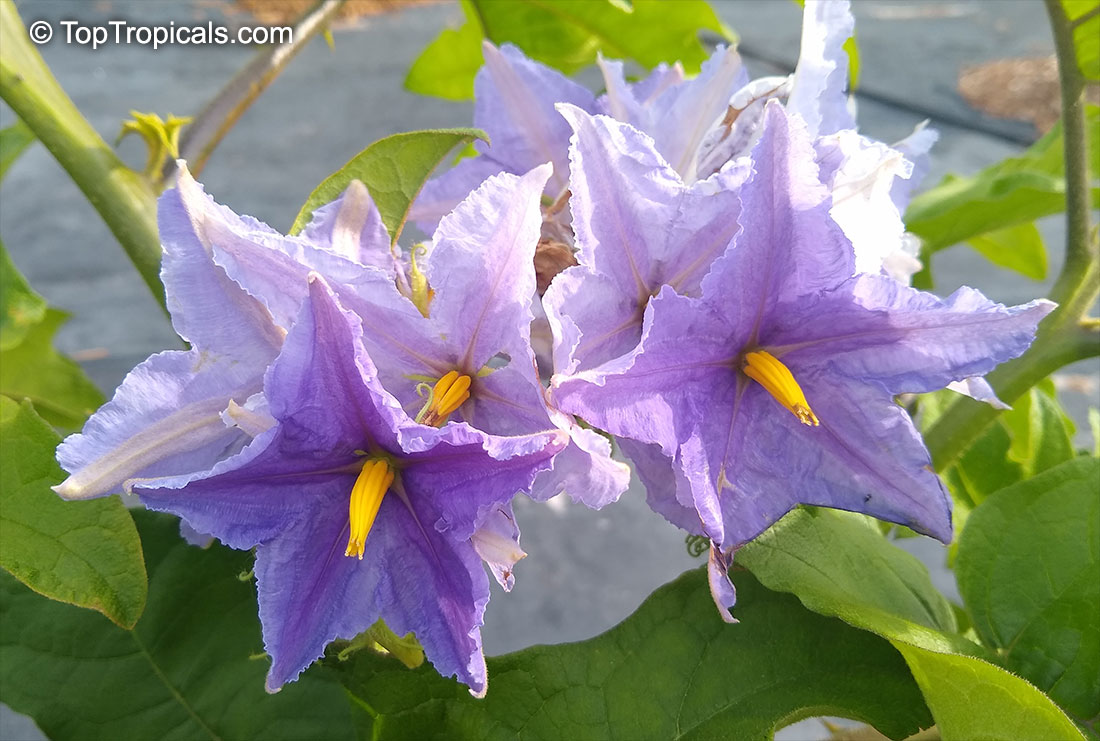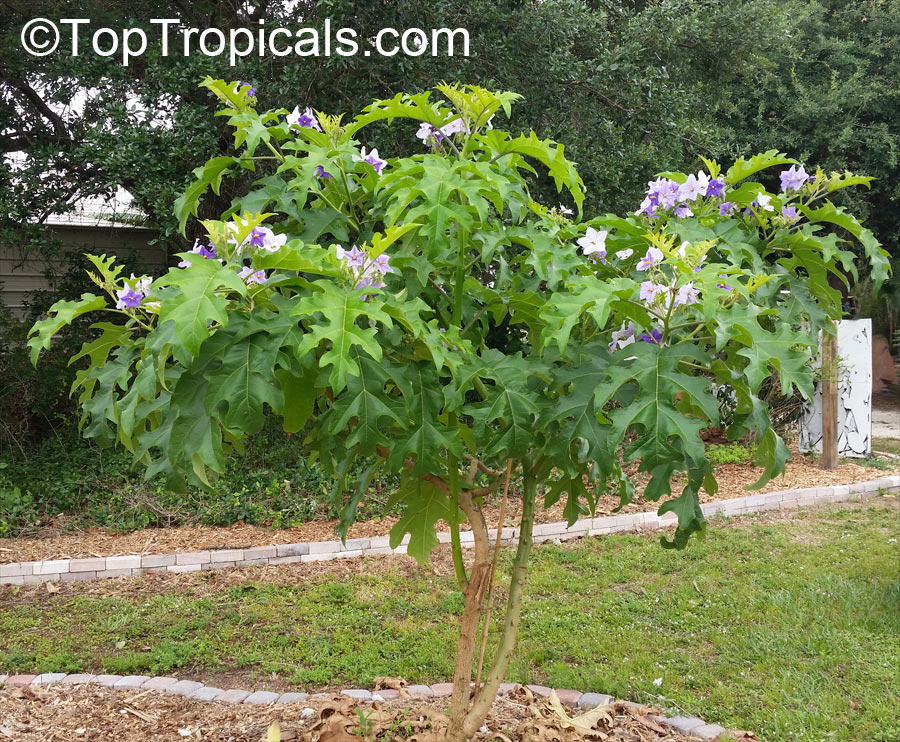 Subscribe to our Channel:
Stay updated with TopTropicals Videos by subscribing to our channel at YouTube.com/TopTropicals and get our latest video news of what is fruiting and blooming!